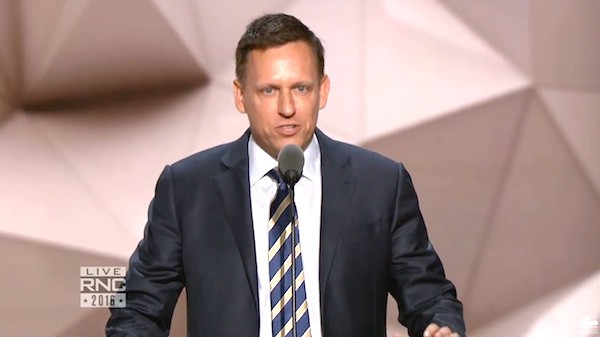 Paypal billionaire and Trump supporter Peter Thiel, who funded a lawsuit by Hulk Hogan in order to destroy the media company Gawker, is now trying to buy it and its archive.
Gawker, which has been inactive for more than a year, is conducting an auction of its remaining assets, including its domain names and nearly 200,000 archived articles. Most of its assets, including its sister pages Deadspin, a sports site, and Jezebel, a feminist blog, were bought in 2016 for $135 million by media company Univision Holdings Inc.
Thiel has not said why he wants Gawker, though the potential acquisition would let him take down stories regarding his personal life that are still available on the website, and remove the scope for further litigation between him and Gawker. Thiel, who is Facebook Inc's first major investor and a co-founder of payment service PayPal  did not respond to a request for comment.
Gawker's bankruptcy plan administrator Will Holden, of consulting firm Dacarba LLC, and the website's bankruptcy attorney Gregg Galardi, of law firm Ropes & Gray LLP, have tried to block Thiel's bid, according to court papers.
In December, we reported that a venture capital firm co-founded by Thiel is the sole backer of Yass, a new members-only LGBTQ "co-working space and social club." Yass is set to open in San Francisco's Mission District in the spring. But it already has expansion plans, given a poll on its homepage asking if visitors want a "Yass" in their city.
Critics of the project cite dues which they feel will keep lower-income queers out, the need of existing organizations for financial support, the appropriation of the term "Yass" from drag ball culture, and of course, Thiel. Membership fees will range from $50 to $300 based on income level. Its founder promises Thiel isn't involved and promises diversity and accessibility.