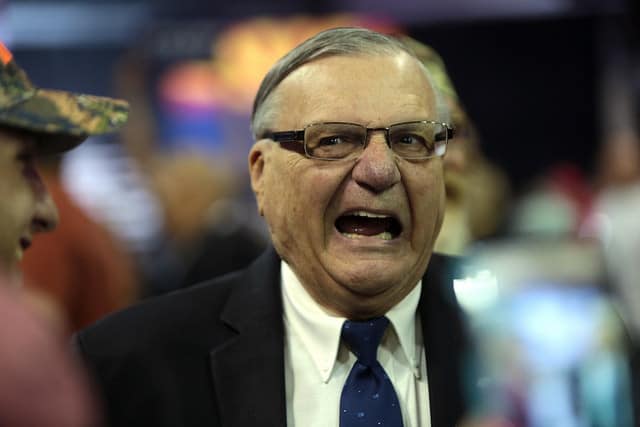 Trump-pardoned former sheriff Joe Arpaio is running for Senator Jeff Flake's seat in Arizona, he told the Washington Examiner on Tuesday:
In a telephone interview with the Washington Examiner, Arpaio shrugged off concerns about his age, dismissed Republican insiders' anxiety that his poor reputation with nonwhite voters would put the seat in play for the Democrats in the midterm, and discussed plans to work with Trump on behalf of Arizona.
"I have a lot to offer. I'm a big supporter of President Trump," Arpaio said. "I'm going to have to work hard; you don't take anything for granted. But I would not being doing this if I thought that I could not win. I'm not here to get my name in the paper, I get that everyday, anyway."
Arpaio served as the elected sheriff of Maricopa County, which encompasses Phoenix and surrounding suburbs, for 24 years until a Democrat ousted him in 2016.