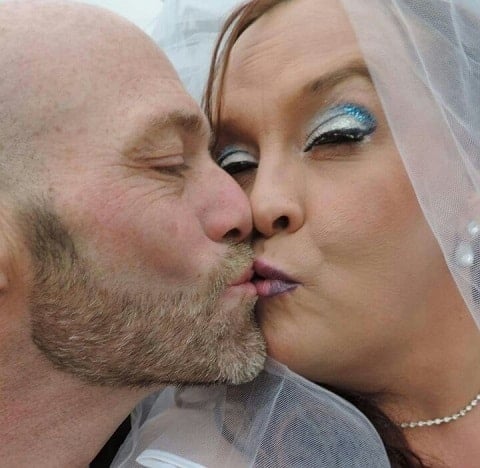 Christa Leigh Steele-Knudslien, the founder of Miss Trans America, was found stabbed and beaten to death inside her Massachusetts home on Friday.
42-year-old Steele-Knudslien's death was been ruled a homicide following an autopsy conducted over the weekend.
The autopsy reports indicate that she died as the result of loss of blood.
Christa Leigh Steele-Knudslien is the 1st known transgender person to be killed this year.
Violence against transgender people, especially trans women of color, must receive more national media attention.https://t.co/9NtNsvCRRU

— GLAAD (@glaad) January 8, 2018
Her husband Mark Steele-Knudslien is the primary suspect in the case.
MassLive reports:
Steele-Knudslien suffered a stab wound to her torso and blunt force trauma to her head.
She was found Friday evening inside her home by North Adams police.
The investigation into her death was opened after her husband, Mark Steele-Knudslien, walked into the Adams Police Department headquarters Friday evening.
Steele-Knudslien reportedly told police he had done "something very bad," and deserved to be arrested. He reportedly told police he and his wife had gotten into an argument and he "snapped," striking her with a hammer and stabbing her with a knife.
He was charged with murder on Friday and held without bail over the weekend. He pleaded not guilty at his arraignment in Northern Berkshire District Court Monday morning.
A Facebook post last January indicated that the couple were having relationship issues. Christa wrote: "My husband and I are going to try to work things out." According to the Berkshire Eagle, police in Adams, Massachusetts were called to the couple's home on several occasions for "neighborhood" issues before they moved to North Adams last year.
Mark Steele-Knudslien is due back in court for a pre-trial hearing on February 7th.
(Image via Facebook)