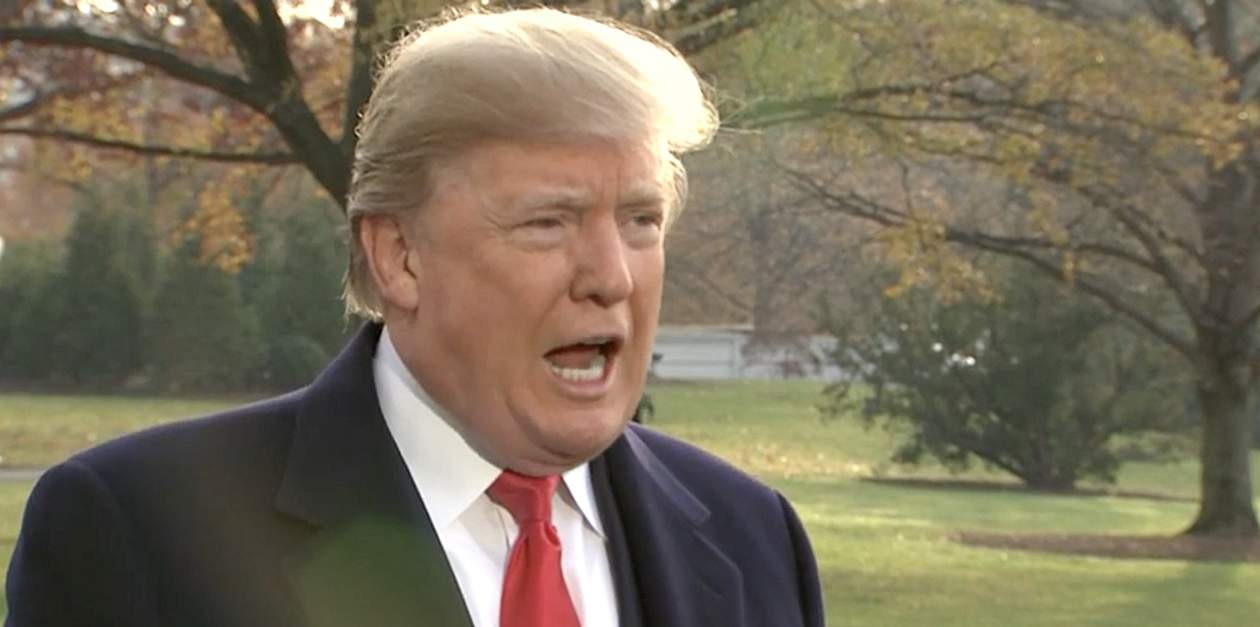 On his way to golf for the 90th time since becoming president, Donald Trump hit back at accusations on Sunday that he is a racist, The Hill reports:
"No. I'm not a racist. I'm the least racist person you will ever interview," Trump told reporters while entering Trump International Golf Course, according to a White House pool report.
The president also reportedly doubled down on his denial that he never said the disparaging remark during the Oval Office meeting.
"Did you see what various senators in the room said about my comments? They were not made," Trump said.
Last week, the president faced widespread backlash after The Washington Post reported that Trump referred to immigrants from African nations, Haiti and El Salvador as people coming from "shithole countries."
Two senators – Sen. Cotton of Arkansas and Sen. David Perdue of Georgia – defended the president on Sunday, saying they couldn't recall if Trump made such comments.
Senator Lindsey Graham did not deny Trump made the remarks and praised Senator Dick Durbin who spoke out and blasted Trump for the remarks:
"Yesterday Senator Durbin and I met with President Trump at the White House to discuss our bipartisan proposal on border security and immigration.
"Following comments by the President, I said my piece directly to him yesterday. The President and all those attending the meeting know what I said and how I feel. I've always believed that America is an idea, not defined by its people but by its ideals.
"The American ideal is embraced by people all over the globe. It was best said a long time ago, E Pluribus Unum – Out of Many, One. Diversity has always been our strength, not our weakness. In reforming immigration we cannot lose these American Ideals.
"The American people will ultimately judge us on the outcome we achieve, not the process which led to it.
"I know the bipartisan proposal discussed at the White House can get a lot of support from both sides. As always, I look forward to considering additional ideas that could make the proposal even better.
"I appreciate Senator Durbin's statements and have enjoyed working with him and many others on this important issue. I believe it is vitally important to come to a bipartisan solution to the immigration and border challenges we face today. I am committed to working with Republicans and Democrats to find common ground so we can move forward."
Durbin was sure about what he heard:  "In the course of his comments, [Trump] said things that were hate-filled, vile and racist. He used those words…I cannot believe in this history of the White House, in that Oval Office, any president has ever spoken the words that I personally heard our president speak yesterday. You've seen the comments in the press. I've not read one of them that's inaccurate. To no surprise, the president started tweeting this morning, denying that he used those words. It is not true. He said these hate-filled things, and he said them repeatedly."