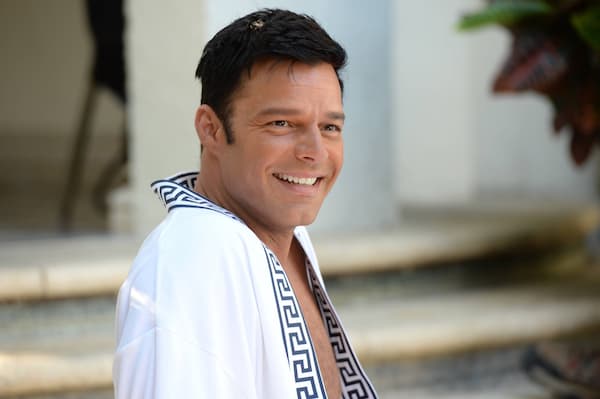 One of the big questions surrounding The Assassination of Gianni Versace: American Crime Story was how the show would translate Andrew Cunanan's killing spree and the titular designer's death into episodic drama. While last season's The People v. O.J. Simpson mined much of its emotional climaxes from re-enactments of hours of courtroom footage, there appeared to be less detailed source material from which the show could spin stories.
As we learned more in this week's episode, the show borrows inspiration from Vulgar Favors, a book by Maureen Orth. The Versace family dismisses the book (and thus at least parts of the show) as conjecture and rumor. This includes some dramatic license to flesh out history and exploring Versace's (alleged) HIV-status.
The source material might lend the final product to something more sensational (read: trashy) than what we were treated to, but thankfully even the poetic license is tempered by another collection of stellar performances. Darren Criss continues to defy his teen dream Glee fame with chilling intensity. On the opposite end of the spectrum, Ricky Martin (as Versace's partner Antonio) is merely serviceable, turning in something more akin to a daytime soap performance. Luckily, many of his scenes are shared with Penelope Cruz, and no one wears tragedy and beauty better than she does (even in her Donatella drag).
Let's recount the story as told in last night's episode, "Manhunt."
1994:
A frail Versace and Antonio make their way through a hospital corridor. Once they're assured there is no press, the doctor informs Gianni that there is treatment now. The not-so-subtle subtext: He's HIV-positive, a fact that's never been confirmed abut Versace and his family denies to this day.
His condition further fractures the relationship between Antonio and Donatella. She blames Antonio for leading Gianni into dalliances with men over the years, thus resulting in the diagnosis. Despite Antonio's assertions that Gianni was a willing participant in these romps, Donatella refuses to see her brother as anything other than a traditional family man. Antonio is quick to point out, they're not "allowed" to have that kind of family.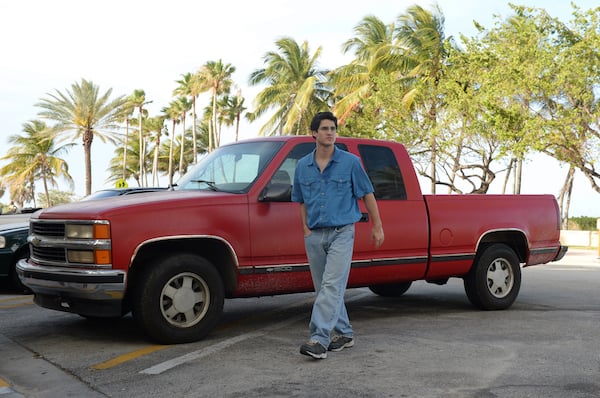 May 1997:
Andrew Cunanan heads down to Florida through Florence, South Carolina in the red pickup truck he lifted from a recent victim. At this point, he's already wanted by the F.B.I. for four previous murders.
He checks into a seedy seaside motel, and, after sweet talking the woman at the front desk by pretending to be a naive, French fashion student, he meets Ronnie (New Girl's Max Greenfield).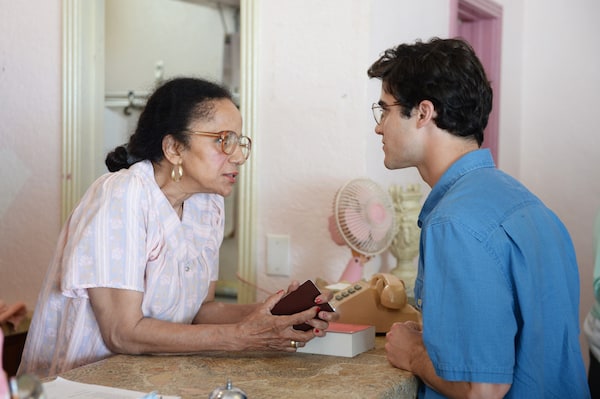 Ronnie tells Andrew about how he thought his life was over when he found out he was positive, but the new drugs gave him an unexpected new lease on life he wasn't prepared for.
Andrew tells Ronnie that he had a relationship with Gianni back in San Francisco, much more than we've seen so far. He also tells Ronnie that he lost his best friend and love his life to HIV/AIDS.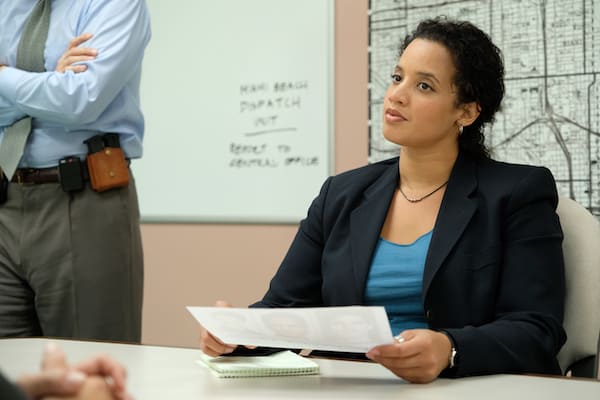 Meanwhile, the Miami F.B.I. is being briefed about the manhunt for Cunanan. The Miami detective wonders why they hadn't handed out flyers yet and why they're not canvassing the popular gay hotspots like nightclubs and the cruising beach. They explain Cunanan works as a sex worker and murders his johns.
And that's exactly what he's up to. Ronnie leads Andrew to the cruising beach to pick up a john. He meets an older man who takes him back to his hotel. Once inside, Andrew asks about the man's business (he manages 5,000 employees), but the man assures him he can be submissive. "You have no idea," Andrew responds before wrapping the man's head entirely in duct tape, covering his eyes, nose and mouth.
As the man struggles to breathe, Andrew prances around the room, relishing the power. At the last moment, he punctures a hole over the man's mouth, allowing him to breathe. Then he makes the man order him lobster.
The man is shaken, even asking the room service attendant to come back for the plates in 30 minutes. Andrew regales him with tales about taking lobster lunches as a child, before leaving. The man puts back on his wedding ring, calls 9-1-1, but can't tell them the story for fear of outing himself.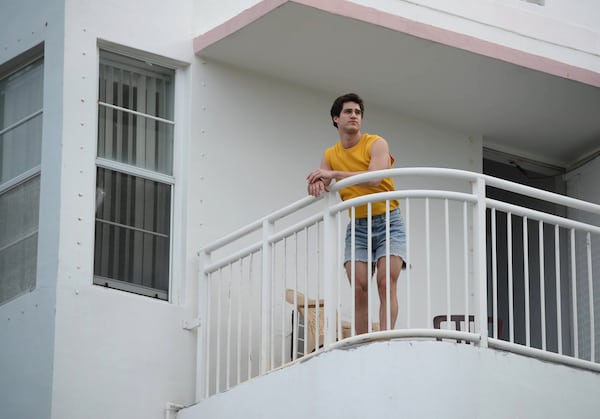 Two central themes are at play here. The first is how Andrew is driven to dominate successful men, men he believes were blessed by the good fortune that never smiled on him in the ways it does in his stories. More than the fact the man is closeted, it appears that Cunanan is more interested in punishing him for his power, not his shame.
Not that shame isn't a factor in this story. While the show doesn't put shame as a motivator for Andrew's murder, it does seem to be suggesting that discomfort with the gay community impeded the authorities.
July 1997:
Months later, Gianni and Donatella argue about the direction for their next Versace runway show. She wants emaciated models dressed drab, while Gianni is all about celebrating life. They decide she can dress her models, and he will dress his. Predictably, Gianni's models steal the show.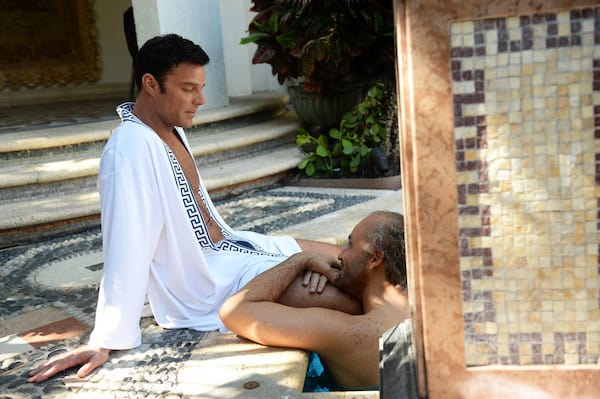 Later, Gianni toils over his sketchbook while Antonio busies himself with a pretty young thing. The next morning, Antonio tells Gianni that he's done with messing around and wants to marry him. "You can say it in the morning, but can you say it in the evening?" Touché.
Elsewhere, Andrew pawns the gold coin we saw in episode one. The shop clerk (Cathy Moriarty) takes a look at him like she knows him from somewhere, glances over at the wanted posters — IF ONLY THE F.B.I. HANDED OUT THOSE FLYERS, Ryan Murphy screams in the audience's faces — but since there is no poster of him, she gives him the money.
Cunanan's been casing the Versace compound since he's been in town. One night, he sees a Donatella drag queen attempt to shout her way in, but Gianni lovingly shoos her away from his balcony. Jackpot.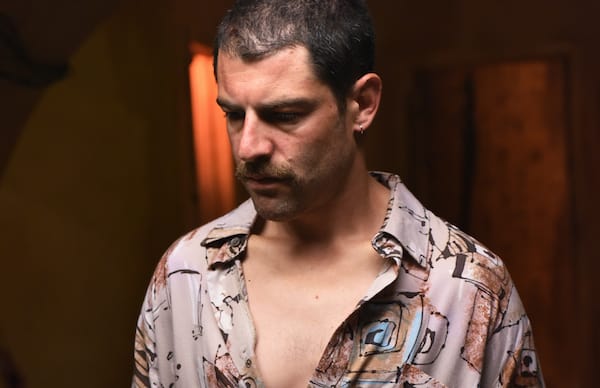 Andrew rushes home, grabs his gun and gives Ronnie some cash. When Ronnie asks if their friendship was real, Andrew instructs him that should anyone ask, they were never friends.
On his way out, Andrew stops at a sub shop where one of the sandwich artists recognizes him from America's Most Wanted. Cunanan grabs his tuna sub (gross) and leaves before the cops arrive.
He ends up at a nightclub called Twist, one of the hotspots the Miami F.B.I. suggested flyering earlier in the episode. (IF ONLY THEY— yes, yes, Ryan Murphy, we get it.) Earlier in the evening, Versace and Antonio were there, too. They left before Andrew arrived, but not before Antonio can tell Gianni that, yes, he still only wants him.
Inside the club, Andrew meets a boy and rattles off a list of his occupations: finance, cop, paperback writer and, of course, serial killer.
After Gianni's Death:
Donatella dresses the corpse before cremation. She packs up the ashes and carries them on a flight without Antonio.
It's a small scene, but it speaks to another way Versace's sexuality impacts this case. The series is poised to explore the perceived legitimacy of Gianni and Antonio's relationship, as two gay men as well as two gay men who also slept with other people. By taking Gianni's remains, it's clear Donatella believes Antonio has no claim.
What did you think of this week's episode?