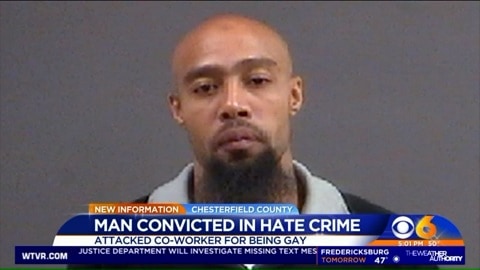 An Amazon employee who admitted attacking a colleague he believed to be gay is facing a sentence of up to 10 years in prison.
26-year-old James William Hill III, who worked at the Amazon Fulfillment Center in Chester, Virginia, is said to have told authorities that he dislikes gay people and that they should expect to be assaulted.
According to WTVR, a spokesperson for the United States Attorney's office said:
"Evidence showed that Hill assaulted the co-worker because of the co-worker's perceived sexual orientation. Hill admitted to an Amazon manager and a Chesterfield County Police Officer that he dislikes people who are gay, and further stated that people who are gay should expect to be assaulted because of their sexual orientation."
WJLA reports that Hill was found guilty of violating the Matthew Shepard and James Byrd Jr. Hate Crimes Prevention Act.
Hill will be sentenced at a later date.