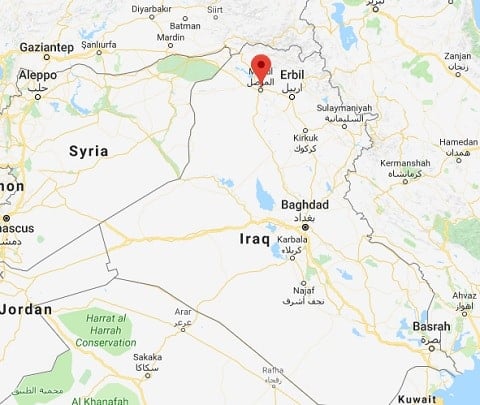 Iraqi security forces have captured Abu Omer, a notorious ISIS executioner known for stoning people and throwing gay men from buildings.
Local media is reporting that civilians in Mosul had reported Abu Omer's hideout to security forces. According to ABNA, locals have also confirmed the capture of Omer, known as "White Beard."
https://twitter.com/NBbreaking/status/948239219457167360
The Sun reports that in a 2015 video clip, three men accused of homosexuality and blasphemy are forced to their knees and publicly beheaded.
The blindfolded men are seen kneeling in the centre of what appears to be a roundabout in front of a crowd of people as a masked executioner stands by with a long, rusty blade.
An elderly man that appears to be Omer addresses the crowd as the executioner positions his sword above the men's heads in the unnamed city in northern Iraq.
Other snaps seem to show him inspecting a pile of rocks ahead of a brutal public stoning.
https://twitter.com/jassogne/status/948230433514442753
In 2016, ISIS threw a 15-year-old boy from a roof after he was discovered engaged in a sexual act with an IS leader.