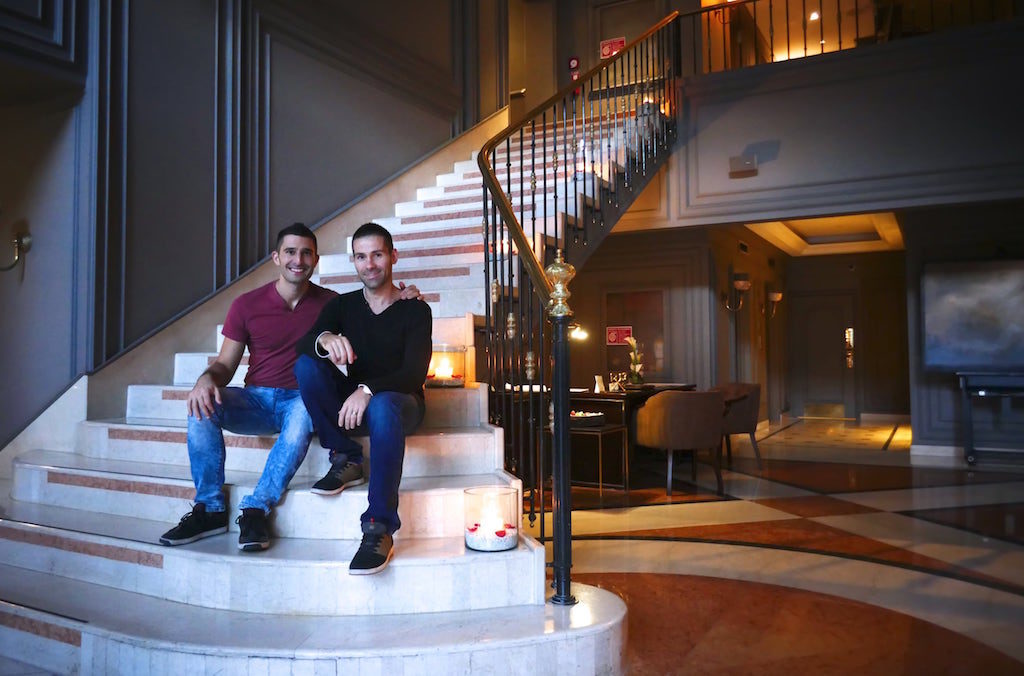 Bogota is the big capital city of Colombia, a massive metropolis set in the Andes mountains at 8,675 feet altitude. Back in the 1990s and 2000s, the entire country was engulfed in an intense war with the drug cartels. Today it has evolved to become one of the safest places on the entire continent, as well as a pioneer for LGBTQ rights.
Colombia is one of the few countries in the region that has legalized gay marriage (Uruguay, Argentina and Brazil are the only others). Whilst machismo culture still remains strong outside the big cities, Bogota is an exciting place to visit for gay travelers, at the very least because it has the largest gay club in South America.
These are our 5 highlights from Bogota in Colombia we think every gay traveler should check out.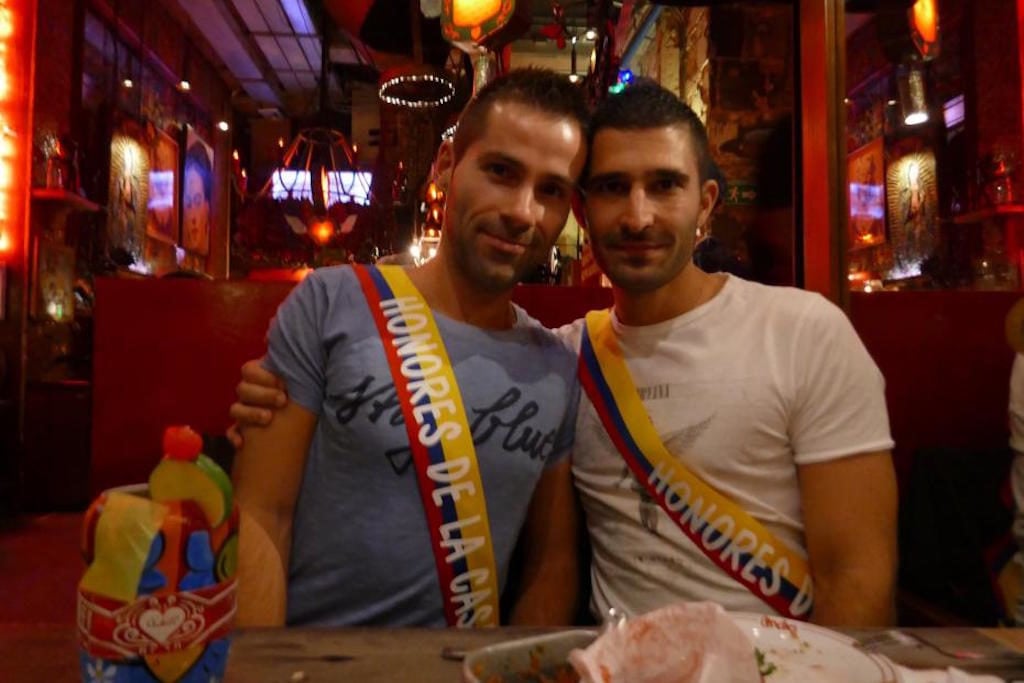 #1 Party at Theatron on a Saturday night
We would return to Bogota JUST to party at Theatron. It's easily one of the best nights out we've ever had.
On Saturday nights, Theatron becomes a mega club attracting around 5,000 gay boys and girls, officially making it the largest gay club in South America. Theatron is split into 13 mini clubs, spread over 5 floors. Each one has its own theme, for example there is a "men only" room (complete with strippers who get fully naked and seem to have a lifetime supply of Viagra!), a salsa room, a "women only" room, and many more.
The best part about partying at Theatron are the people. Yes Colombian guys are hot, but the Bogota boys are especially friendly, and super curious to meet foreigners. We quickly made a lot of local friends here, who were keen to show us more of the city during the day.
Theatron was one of our favourite ever club nights and definitely one of our highlights from our big trip in South America.
Theatron is open from 11pm till late on Saturdays. It costs $15 entry, which includes open bar until 2am.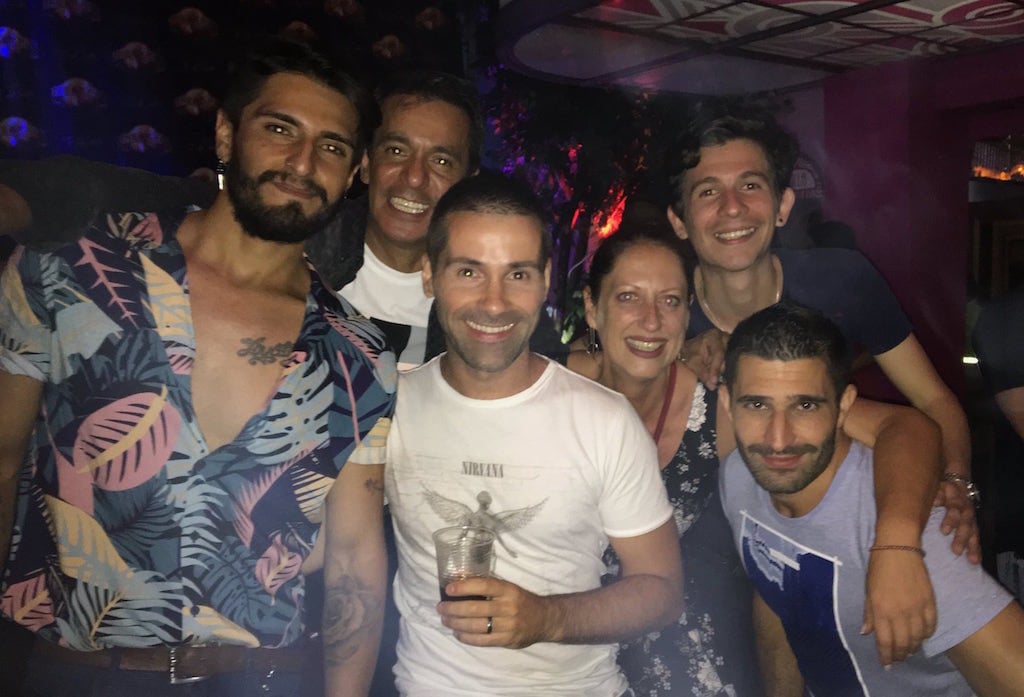 #2 Gay bars in Chapinero
As well as the infamous Theatron, the Chapinero area in Bogota is the city's main gay area. One of our favorite bars we loved coming to was El Recreo de Adan. It's a restaurant/gay bar, so you can get dinner and cocktails here. It's awesome because it has a Friends-like atmosphere, the sort of place you'd want to hang out with your mates. It's super friendly here and we've always made friends when visiting. They also have classic board games you can play like scrabble and cards, as well as live bands performing ad hoc.
There are many other bars which frequently close/re-open – best advice for exploring the Bogota gay scene is to walk along Carrera 9 street between Calles 58 and 60 after 9:30pm. Some other favorites include Estacion, Brokeback Mountain bar and Color House Cafe Bar. For more about the gay scene, check out our gay guide to Bogota.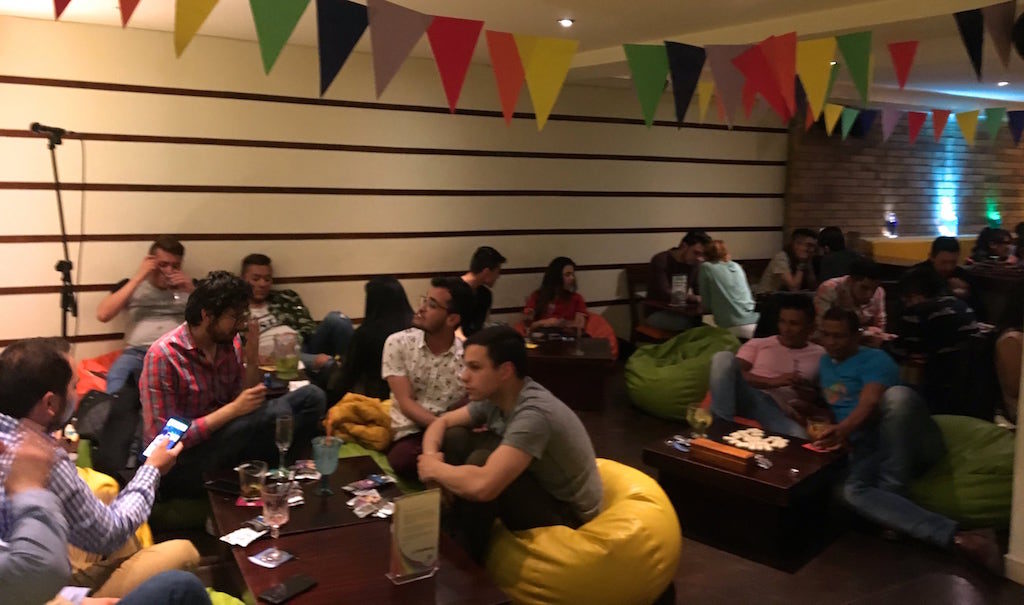 #3 Cable car to Monserrate Mountain
So you've been to Theatron, picked up a Colombian hottie, what better way to hang out together the next day than visiting the famous Monserrate Mountain. At the top there is a white 17th century church standing proud over looking the city, which is also the iconic symbol of the city. It's sacred for locals, who visit it in their numbers.
We love it because the cable car up is a lot of fun, and it goes up to a breathtaking altitude of nearly 10,500 feet. Needless to say the views are stunning, especially at sunset. It was one of our most romantic things to do in Bogota as a gay couple.
We recommend coming here at around 5/6pm just before sunset, so you get the best views across the city, then you can have dinner at one of the restaurants here with night views of down below.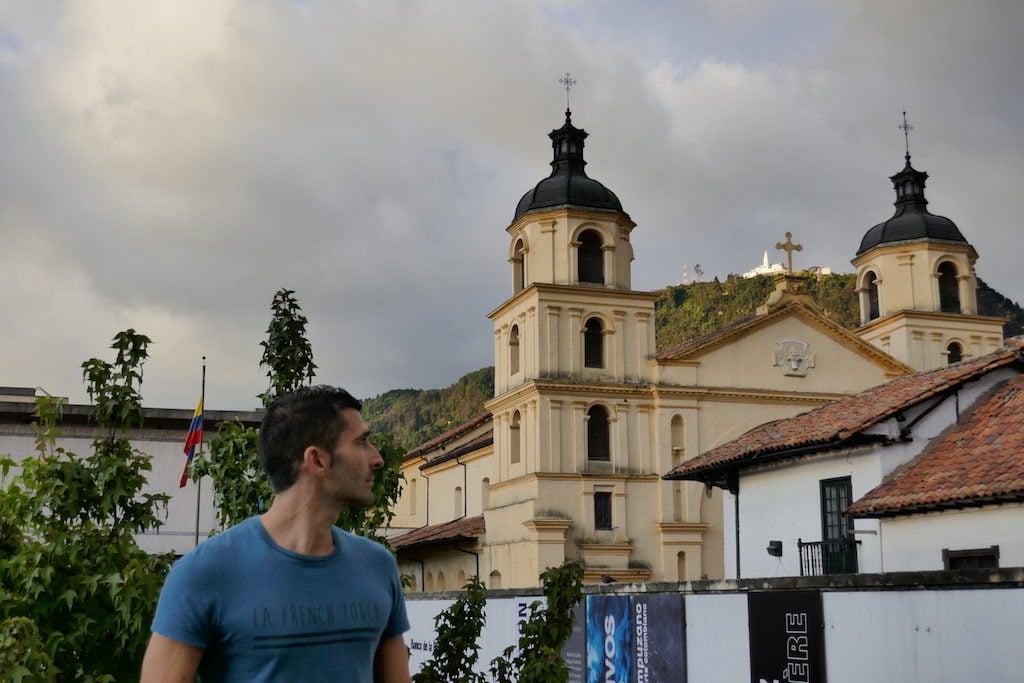 #4 Visit the stunning Salt Cathedral
Ask any local what they recommend you do in Bogota and they will all unanimously tell you to visit the Catedral de Sal. This is a huge underground cathedral, carved entirely from salt and is only one of three such structures in the world: the other two are in Poland. It was voted as the #1 of the 7 Wonder of Colombia in a poll in 2007.
The Salt Cathedral is truly magnificent and we definitely recommend visiting as part of a half day tour. It is located in Zipaquirá, which is around 1 hour away from downtown Bogota. You can easily arrange a taxi to take you, which should cost around $20.
They offer guided tours around the Cathedral in English, and also have a fascinating light show worth checking out. They also have an array of souvenir shops to buy gifts to take back home.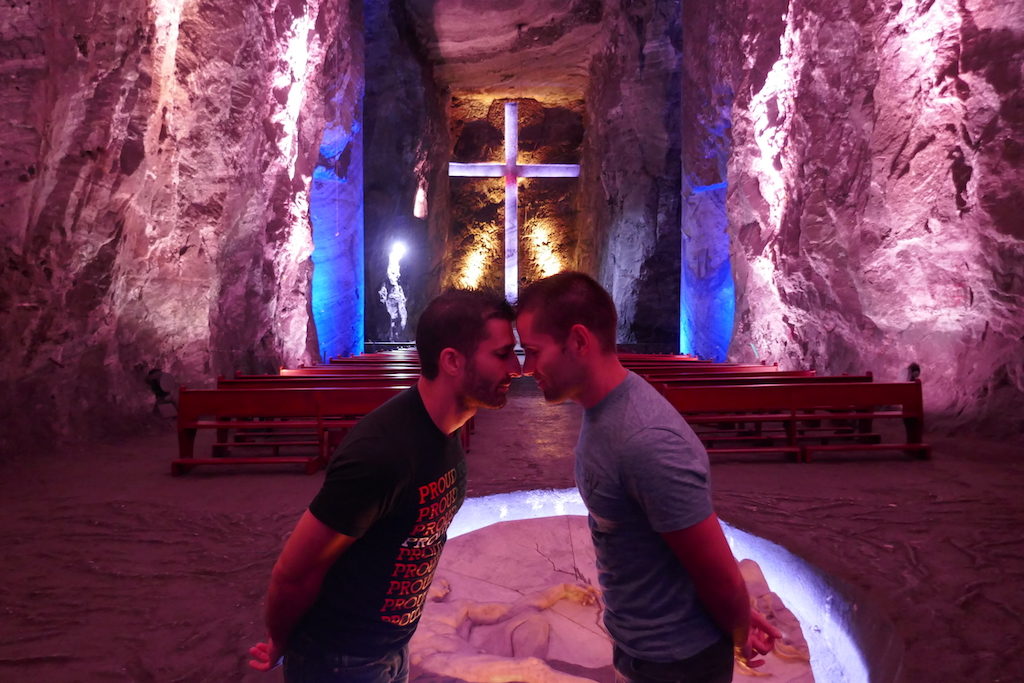 #5 Rappel down a 250ft waterfall
Ever tried rappelling down a waterfall with a 250 foot drop? Neither had we! So during our visit we jumped at the chance.
Bogota is surrounded by a number of small towns and villages around it, where you can do many different activities like trekking, kayaking, rappelling etc.
We visited Tobia, which is a small agricultural town with a population of just 4,000 people, located around 2 hours drive away from Bogota. It is famous for its sugar plantations and of course its stunning scenery where many from the big city come for weekend adventure day trips.
Our adventure involved trekking up to the top of the 250ft Barandillas Waterfall. Our guides then secured a two-way system for the ropes. One was a safety rope controlled by the guide below, the other for us to control the speed of our descent. Then facing the rock face, we slowly descended down the waterfall.
Nothing can prepare you for the adrenaline you'll feel as you slowly climb down, with the cold refreshing water from the waterfall splashing and egging you on… You HAVE to try it if you get the chance!