https://youtu.be/x8cYK-ZApws
A three-minute Russian ad seen by millions of people which opposition journalists believe was Putin-produced, warns Russians that if they don't vote gays will become part of their everyday life.
The ad, which depicts a 52-year-old man's night on the eve of the election, also poses the specter of a multi-ethnic army, communist children, and limited bathroom use.
The man's wife wants to set an alarm clock so they can get up and vote but he chides her, saying "As if they won't elect someone without you."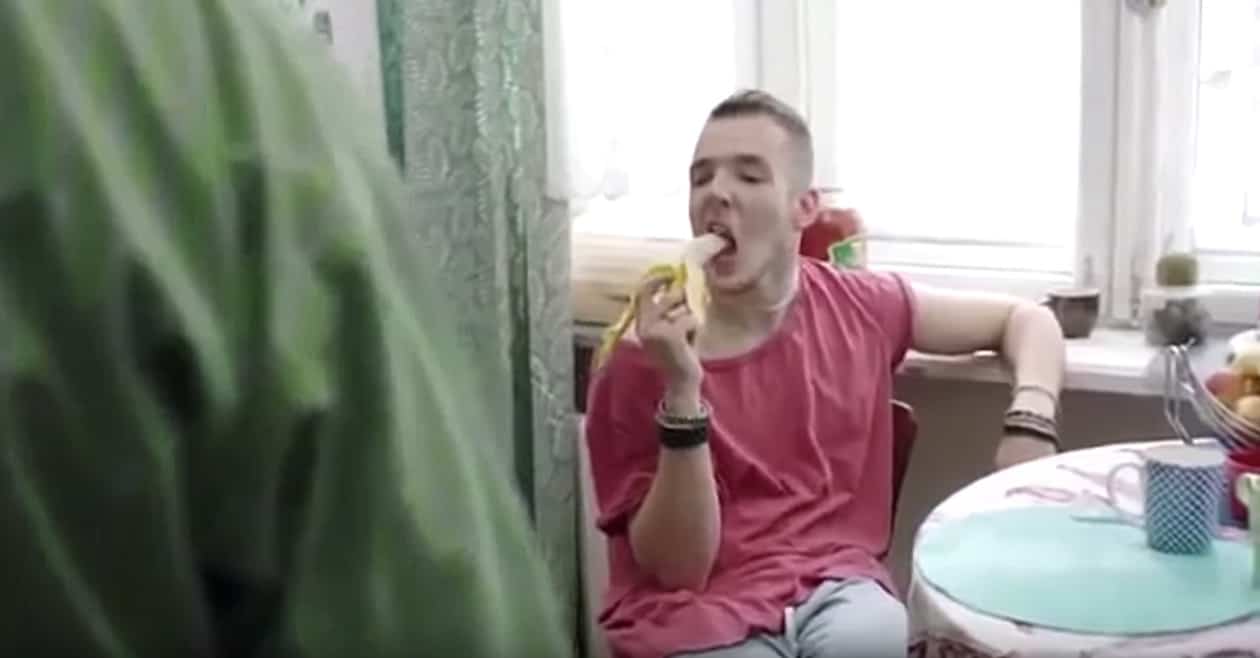 He then falls asleep and dreams that a military official, flanked by two soldiers, including a black man, attempts to conscript him into the army. "I'm 52," he protests. "Excellent. The conscription age has been increased to 60."
He then goes into the kitchen, where a tattooed gay man sits filing his nails. "Who's this?" he asks his wife. "I'm a gay on a homestay," the man tells him, after which his wife reminds him that under a new law, Russian families are obliged to take in gay people who have been abandoned by their partners.
Shocked, the man rushes into the toilet, where an intercom says "toilet time is restricted". In the tradition of classic horror films, he apparently wakes up, only to find himself in bed with the gay man. He then wakes up for real, and urges his wife to come with him to the polling station "before it's too late!"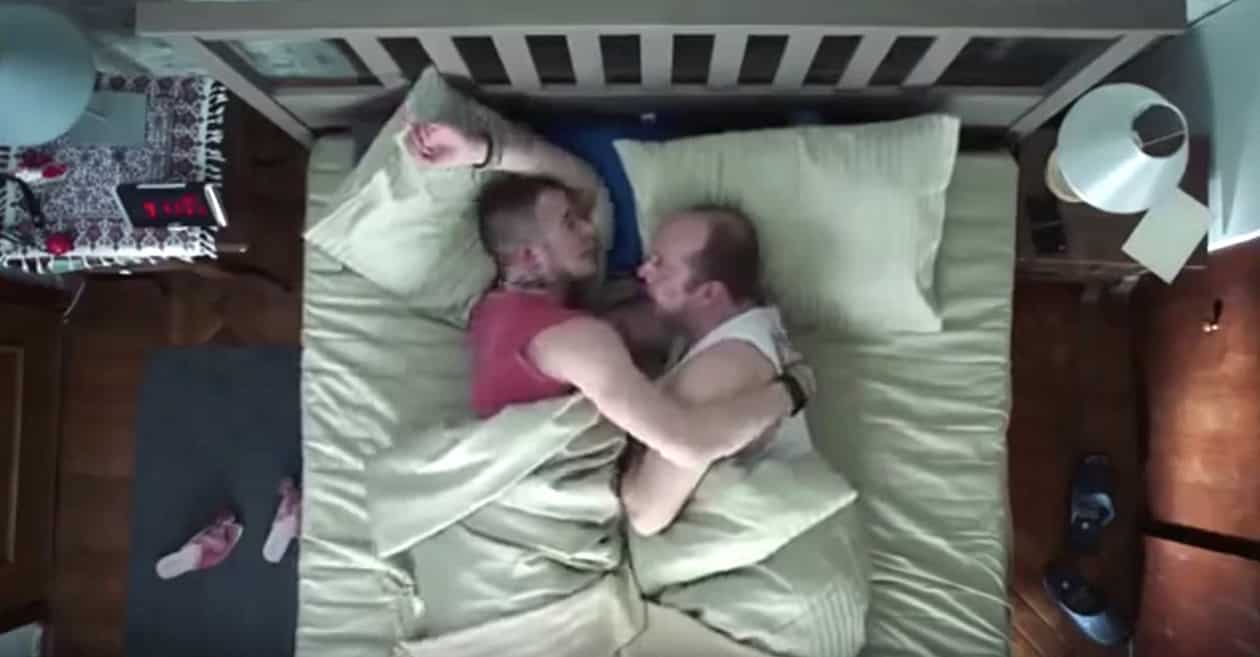 The paper adds:
Putin's nominal rivals at the election include Pavel Grudinin, the leader of the Communist party, and Ksenia Sobchak, a liberal journalist who has spoken out in favour of LGBT rights.
Sobchak called the video an "incitement to hatred" against members of Russia's beleaguered LBGT community. "In my opinion, we can laugh about anyone. About Hitler and about gays. But to expose LGBT people to a threat in a homophobic country, this is no joke."
The Moscow Times writes: "Svetlana Galka, the actress who played the wife in the video, told the Govorit Moskva radio station that she was unaware of who had ordered the campaign ad and dismissed accusations of homophobia. 'This is simply a humorous promo, so what?' she said."
View the ad above.