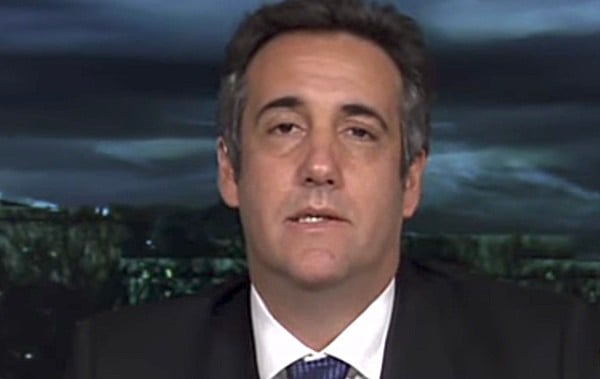 Donald Trump's lawyer Michael Cohen released a statement on Tuesday night regarding $130,000 in hush money paid to porn star Stormy Daniels.
"Neither the Trump Organization nor the Trump campaign was a party to the transaction with Ms. Clifford, and neither reimbursed me for the payment, either directly or indirectly," Mr. Cohen said in a statement to The New York Times. "The payment to Ms. Clifford was lawful, and was not a campaign contribution or a campaign expenditure by anyone."
He declined to answer several follow-up questions, including whether Mr. Trump had been aware that Mr. Cohen made the payment, why he made the payment or whether he had made similar payments to other people over the years.
Cohen claimed he was not reimbursed for the payment.
In January, after reports of the payment surfaced in the Wall Street Journal, Cohen released a statement from Stormy Daniels which said "[r]umors that I have received hush money from Donald Trump are completely false."
Cohen released this letter knowing that he, Donald Trump's longtime personal attorney, had paid Daniels $130,000.
Prior to an appearance on Jimmy Kimmel Live! last month, another statement purportedly from Daniels stated: "I am not denying this affair because I was paid 'hush money' as has been reported in overseas owned tabloids." On the program, Daniels said she didn't know anything about the statement. During her interview with Kimmel, she effectively confirmed the existence of a non-disclosure agreement regarding her relationship with Trump.