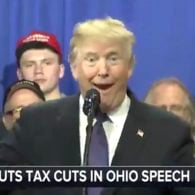 BUDGET. Trump's newly-unveiled budget leaves U.S. with a trillion dollar deficit. "The growing deficits reflect, in great part, the impact of last year's tax overhaul, which is projected to cause federal tax revenue to drop. And Monday's budget submission does not yet reflect last week's two-year bipartisan $300 billion pact that wholly rejects Trump's plans to slash domestic agencies.
HARVEY WEINSTEIN. Movie mogul hit with major lawsuit by New York Attorney General Eric Schneiderman: "The lawsuit accuses Harvey of threatening to kill employees and their families, and bragging that he had Secret Service contacts who could "take care of problems." Harvey allegedly made offers to trade sexual favors for career advancement. The lawsuit also claims to confirm the long-standing rumor that Harvey used female TWC employees as honeypots to lure in potential victims."
PANIC ALARM. Cops rush to Cher's Malibu mansion.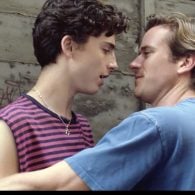 CALL ME BY YOUR NAME. Some thoughts on the film from David Groff. " It may not be a tragic story like Brokeback Mountain or A Single Man, but it follows a tradition of celebrating queer love as something meant to be lost. Except for Carol and The Kids Are All Right, LGBTQ movies that win awards enforce elegy. They thrust their heroes into solitude. They default to the seductive, reflexive myth that desire is most delicious when it is denied."
THEY'LL SEE YOU. Instagram to notify you when someone takes a screenshot of your story. "Users included in the test are getting a warning that the next time they take a screenshot of a friend's story the friend will be able to see it…And users who are participating in the test can see who took a screenshot of their story by going to the list of story viewers and seeing a new camera shutter logo next to anyone who took a screenshot of their photo."
THE SHAPE OF WATER. Someone has created a sex toy in the shape of the monster's member.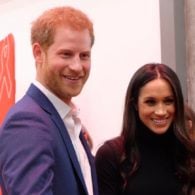 ROYAL WEDDING. New details about Prince Harry and Meghan Markle's wedding this May.
MINOR NIP. Girl bitten by one of Elton John's dogs: "Mari Kieran, 39, was furious when her daughter Charlotte was bitten during a play date with the star's two sons Zachary and Elijah. She even claims she has not received an apology from the 70-year-old despite knowing one of his cocker spaniels bit his children's school friend."
THE SWAMP. Unilever threatens to stop advertising on Google and Facebook after placement next to hateful content.
LIVERPOOL. Man stabbed after night out: "A bisexual man picked up a knife and stabbed his lover after changing his mind about having gay sex. Daniel Hall met his victim on a night out in Liverpool in December last year before going back to his house for more drinks."
PYEONGCHANG. Japanese Twitter is obsessed with giant penis statues at the Olympics. And Gus Kenworthy has his eye on them too.
THE CROWN. Lifetime drops first look at its Prince Harry and Meghan Markle movie.
https://www.instagram.com/p/Be9aGhPjsh6/
MONDAY MUSCLE. Loren Kennedy.
https://www.instagram.com/p/Be9C121hoQu/?taken-by=thekennedy_
https://www.instagram.com/p/BVTWYXQBgYV/?taken-by=thekennedy_
https://www.instagram.com/p/BGR5-lQgLGU/?taken-by=thekennedy_
https://www.instagram.com/p/BI6NlUXjc1t/?taken-by=thekennedy_