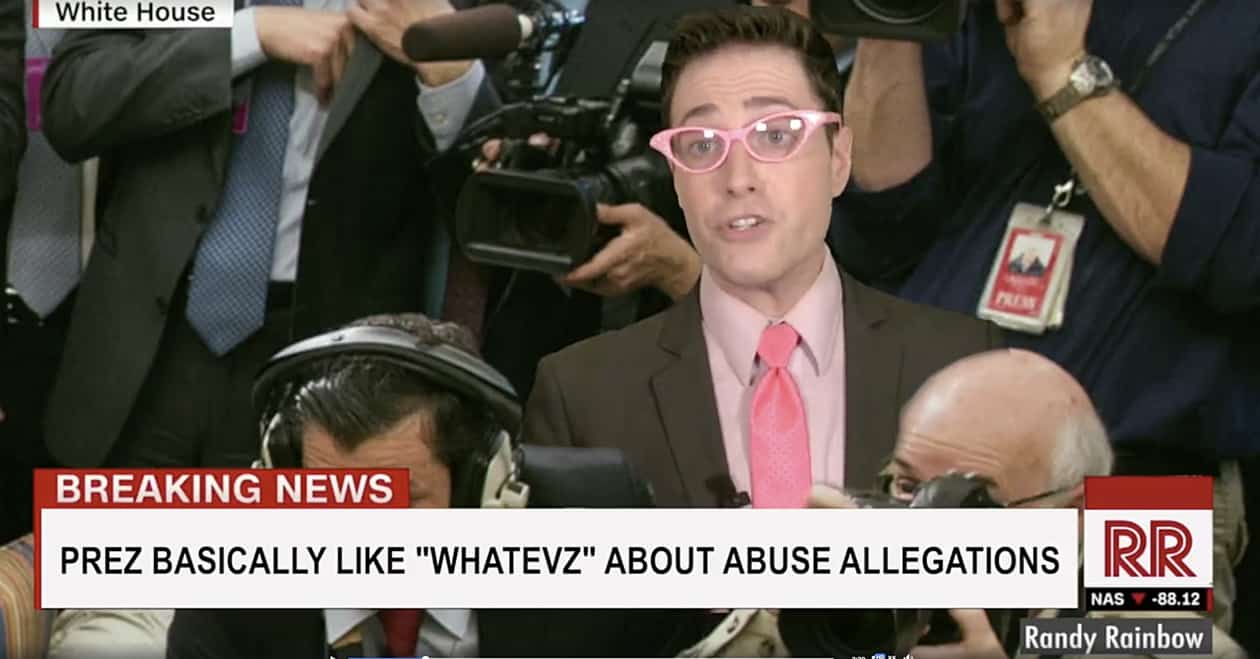 Randy Rainbow had a song ready for Donald Trump after finally getting the opportunity to ask about former White House staff secretary Rob Porter, who resigned last week following sex abuse allegations.
And that song was a blistering adaptation of Tammy Wynette's 'Stand By Your Man'.
Watch:
https://www.facebook.com/RandyRainbowOfficial/videos/1307328809369059/
Former White House staff secretary Rob Porter resigned last week after accusations of abuse from two of his ex-wives surfaced, including photographs of his first wife with a black eye allegedly caused by Porter. Porter denied the accusations but nonetheless offered his resignation. Trump, in an encounter with reporters days later, praised Porter and emphasized his claims of innocence without any mention of his alleged victims.
"When Donald Trump repeated twice that Rob declared his innocence, I was floored. What was his intent in emphasizing that point?" Jennifer Willoughby, Porter's second wife, wrote in an op-ed for Time magazine published over the weekend. "My friend turned to me and said, 'the president of the United States just called you a liar.' Yes. And so he did."