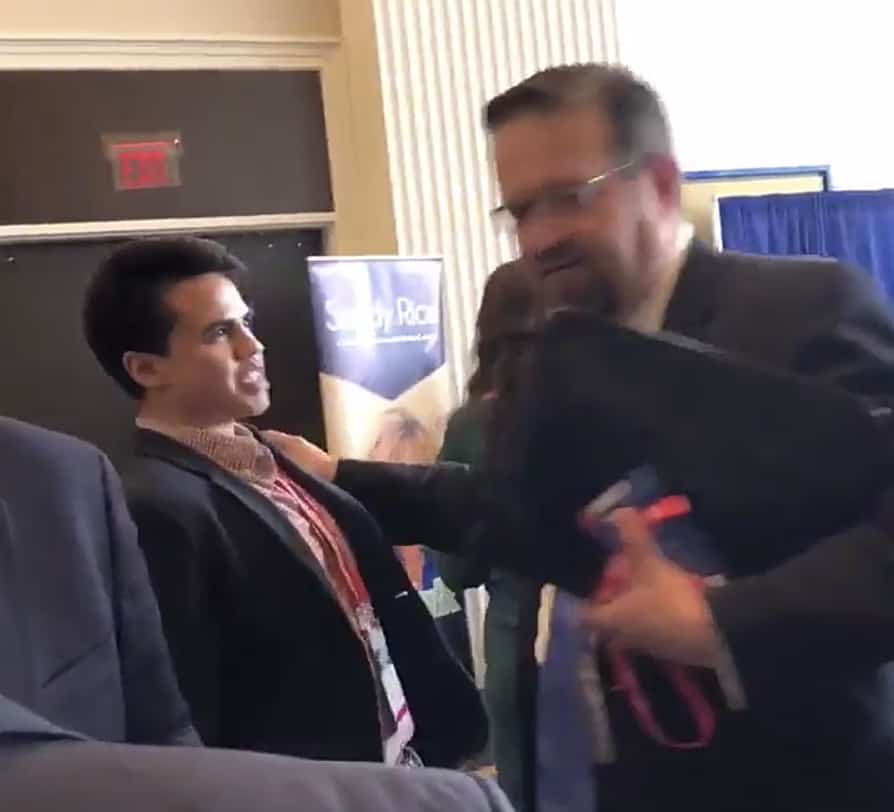 At the Conservative Political Action Conference (CPAC) today, former White House adviser Sebastian Gorka got in the face of Mediaite reporter Caleb Ecarma before telling him to F off and shoving him.
The altercation was caught on camera by reporter Jordan Uhl.
HOLY SHIT. Just now at CPAC, @SebGorka just raised his hand and threatened to hit @Mediaite reporter @calebecarma, then got in his face, told him to fuck off and shoved him.pic.twitter.com/ElAfIKkDPY

— jordan (@JordanUhl) February 22, 2018
As it turns out the two have a history going back to at least last November, when Ecarma posted a Mediatite item titled "Seb Gorka Just Challenged Me to a Fight Over Email and I Accepted." An excerpt:
It was around 11 p.m. and I had just lost an absurd amount of money betting on the Milwaukee Bucks, and that's when my phone pinged. It was Gorka. "So where do you want to meet," he asked — as any normal, gray-haired 47-year-old ex-White House adviser would after having his masculinity challenged by a 20-something college bro online. While he didn't use the exact word "fight," in internet-hardo language, I view "where do you want to meet" as equivalent to "let's take it outside." And, man, I was ready to take this off the timeline and onto K Street.
Seb Gorka just got in my face, told me to "fuck off" and shoved me — guess he's still not my biggest fan https://t.co/VLm0fdceLN

— caleb ecarma (@calebecarma) February 22, 2018