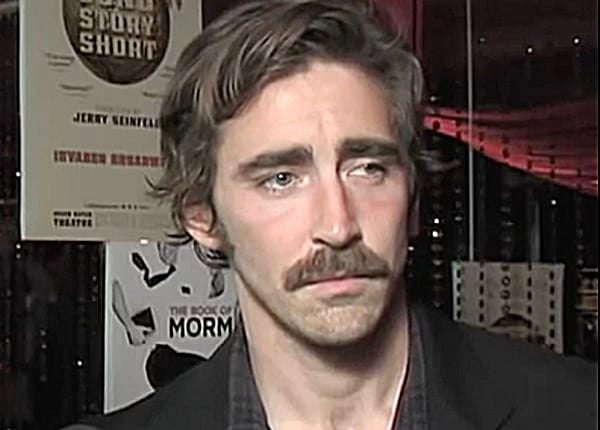 Actor Lee Pace, who is playing Joe Pitt in the Broadway revival of Tony Kushner's iconic play Angels in America, was asked about his sexual orientation in a recent interview with W magazine.
The last time Pace was on Broadway was in a revival of another classic gay play, Larry Kramer's The Normal Heart, which like Angels takes place at the onset of the AIDS crisis. "Our understanding of what it means to be gay is just so different," Pace said of the climate in 2018. "It's culturally different. It's just so much further down the road. It's an interesting thing for me to think about in this moment while working on this play."
Pace added that he feels it's important for gay actors to play the gay roles in both plays, but stopped short of labeling himself. He seemed a bit flustered and surprised by the question. "I've dated men. I've dated women," he explained. "I don't know why anyone would care. I'm an actor and I play roles. To be honest, I don't know what to say—I find your question intrusive."
Pace was accidentally outed by Ian McKellen, who identified him as gay at the time, in a 2014 interview with a German magazine
The revival of Angels comes 25 years after the original in a production that was staged earlier this year by London's National Theater. Russell Tovey played "Joe Pitt" in that production.
Seven of the eight cast members are following the production except for Tovey who has a conflict. The play, directed by Marianne Elliott, is set to begin previews in February and open March 23.