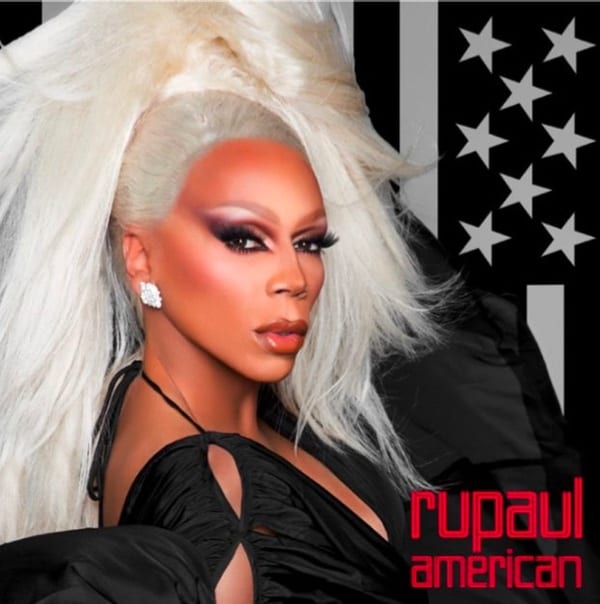 RuPaul expressed regret to the transgender community on Monday night following backlash over an interview he gave to The Guardian in which he said he would "probably not" allow a transgender woman who had undergone gender confirmation surgery to compete on RuPaul's Drag Race.
When asked if he'd let a biological woman compete on the show, RuPaul told The Guardian: "Drag loses its sense of danger and its sense of irony once it's not men doing it, because at its core it's a social statement and a big f-you to male-dominated culture. So for men to do it, it's really punk rock, because it's a real rejection of masculinity."
He was then asked how a transgender woman could then be a drag queen, referencing Peppermint, a contestant from Season 9: "Mmmm. It's an interesting area. Peppermint didn't get breast implants until after she left our show; she was identifying as a woman, but she hadn't really transitioned."
When asked if he would accept a contestant who had physically transitioned, RuPaul replied, "Probably not. You can identify as a woman and say you're transitioning, but it changes once you start changing your body. It takes on a different thing; it changes the whole concept of what we're doing. We've had some girls who've had some injections in the face and maybe a little bit in the butt here and there, but they haven't transitioned."
Following backlash from the trans community and allies, RuPaul doubled down, tweeting: "You can take performance enhancing drugs and still be an athlete, just not in the Olympics."
https://twitter.com/RuPaul/status/970709820364881920?ref_src=twsrc%5Etfw&ref_url=http%3A%2F%2Finstinctmagazine.com%2F
The remarks drew plenty of ire from former contestants:
😕😦😔🤐!

— Pep says: stream A GIRL LIKE ME NOW! (@Peppermint247) March 4, 2018
My drag was born in a community full of trans women, trans men, and gender non-conforming folks doing drag. That's the real world of drag, like it or not. I thinks it's fabulous and I will fight my entire life to protect and uplift it.

— Sasha Velour (@sasha_velour) March 5, 2018
https://twitter.com/JigglyCaliente/status/970433204552437760
Trans women were the first entertainers I ever saw in drag & have always been a big part of the industry. To now hear such words of segregation from an icon who has created a world wide community of unity, makes me sad. Is never been LGB so let's not forget about the T!

— Gia Gunn (@GiaGunn) March 5, 2018
Former Drag Race queen Willam wrote on Instagram: 'We work with trans women every night side by side and for them to be denied the opportunities because of someone's narrowminded view on what they call "drag" is fucked. And to my sisters who read this- doing the right thing ain't always easy, but it'll help u sleep at night. My motto is no sister left behind. I practice it every time i visit Mathu and when i stood up for him with the Emmy's. Hell i did it in the airport yesterday with @therealtsmadison when we was running for our flight. Do something. Do it. Tag your favorite Ru Girls. I'll start. Don't let this slide. This is discrimination within our own community. @theonlyalaska5000@thebiancadelrio @bobthedragqueen@bebezahara @tyrasanchez @thejinkx@sutanamrull @violetchachki @sashavelour@sharonneedlespgh @chadmichaelsallstar'
RuPaul suggested on Twitter Monday night that he's listening.
Tweeted RuPaul: "Each morning I pray to set aside everything I THINK I know, so I may have an open mind and a new experience. I understand and regret the hurt I have caused. The trans community are heroes of our shared LGBTQ movement. You are my teachers."
https://twitter.com/RuPaul/status/970810665685299201?ref_src=twsrc%5Etfw&ref_url=https%3A%2F%2Fwww.advocate.com%2Ftelevision%2F2018%2F3%2F05%2Frupaul-apologizes-trans-community-will-drag-race-change
He added: "In the 10 years we've been casting Drag Race, the only thing we've ever screened for is charisma uniqueness nerve and talent. And that will never change."
https://twitter.com/RuPaul/status/970810822413795328