RESIGNED. Trump's lead lawyer on Russia probe, John Dowd, quits: "Mr. Dowd, who took over the president's legal team last summer, had considered leaving several times in recent months and ultimately concluded that Mr. Trump was increasingly ignoring his advice, one of the people said. Mr. Trump has insisted he should sit for an interview with the special counsel's office, even though Mr. Dowd believed it was a bad idea."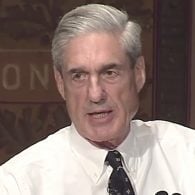 RUSSIA PROBE. Robert Mueller has already been pursuing Cambridge Analytica leads: "Sources tell ABC News several digital experts who worked in support of Trump's bid in 2016 have met with Mueller's team for closed-door interviews. The staffers, most of whom were employed by the RNC, served as key members of the 2016 operation working closely with the campaign and the data firm, the sources said. The company worked closely with the Republican candidate's political team."
'THEY TRUST ME, DUMB F**KS' Jim Carrey turns his artistic attention to Mark Zuckerberg.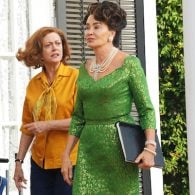 FEUD SEASON 2? Ryan Murphy said he's still talking about it…
MARK ANTHONY CONDITT. Another white man who isn't troubled enough to be called a terrorist.
PHILADELPHIA. City suspends foster care partnership with Catholic Social Services over LGBT issues: "The city is investigating the policies of its foster care partners to make sure they follow a city ordinance that bans discrimination based on sexual orientation."
BROADWAY FIRST DATE OF THE DAY. Wesley Taylor and Isaac Powell.
IT'S DISHONEST. Rod Stewart on Elton John's farewell tour.
I'M ON. Tampon company includes trans man in commercial for the first time: "Kenny Jones, 23, appears alongside activists, fashion designers and writers in the 'I'M ON' campaign launched by period subscription service Pink Parcel. Jones, who was christened Kelsey, has spoken out about how he suffered with his periods when transitioning at a young age – he was 14 when he came out as trans and 16 when he shaved his head and changed his name. "
THIRSTY THURSDAY. Jeans.