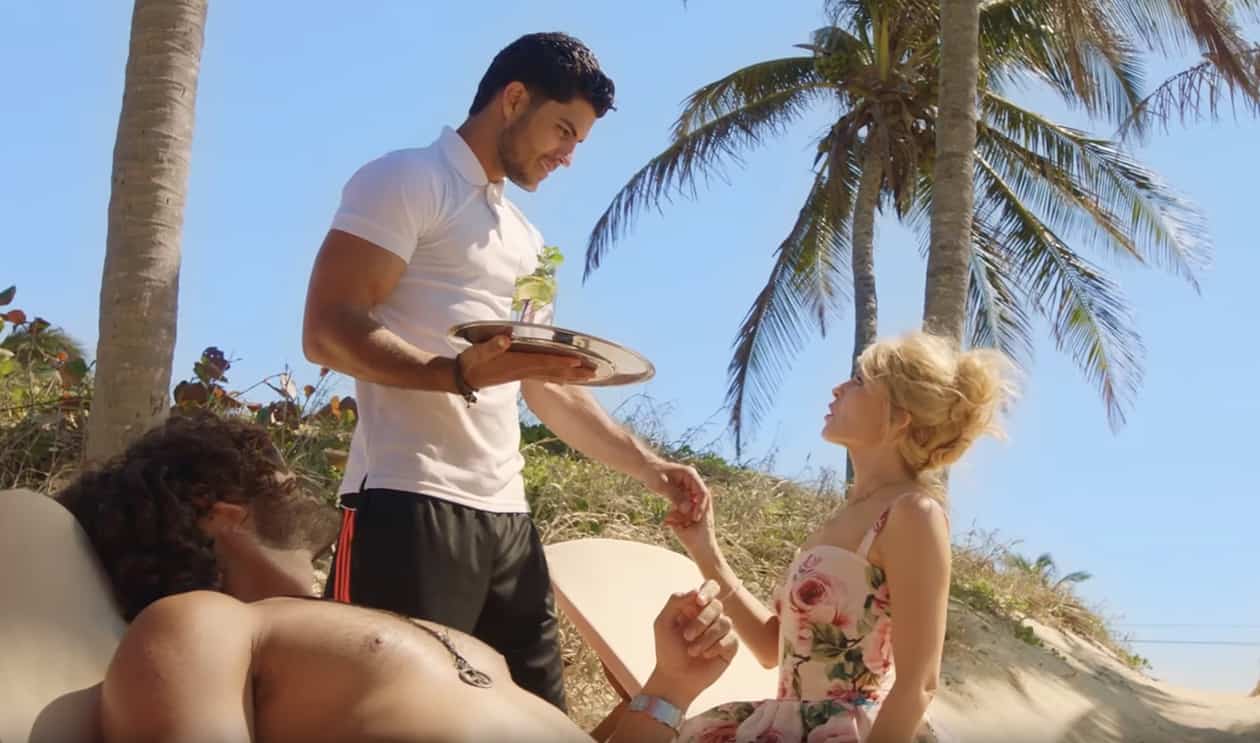 Kylie Minogue added a winning Cuban twist to the video for her single "Stop Me From Falling", the Cuban reggaeton duo of Alexander Delgado and Randy Malcolm Martinez known as Gente de Zona.
The video for the new version of the track sees her taking her inability to stop from falling in love to the streets of Havana and drops the country twang for some Latin flavor.
It's directed by Sophie Muller and it's full of delights.
Watch: