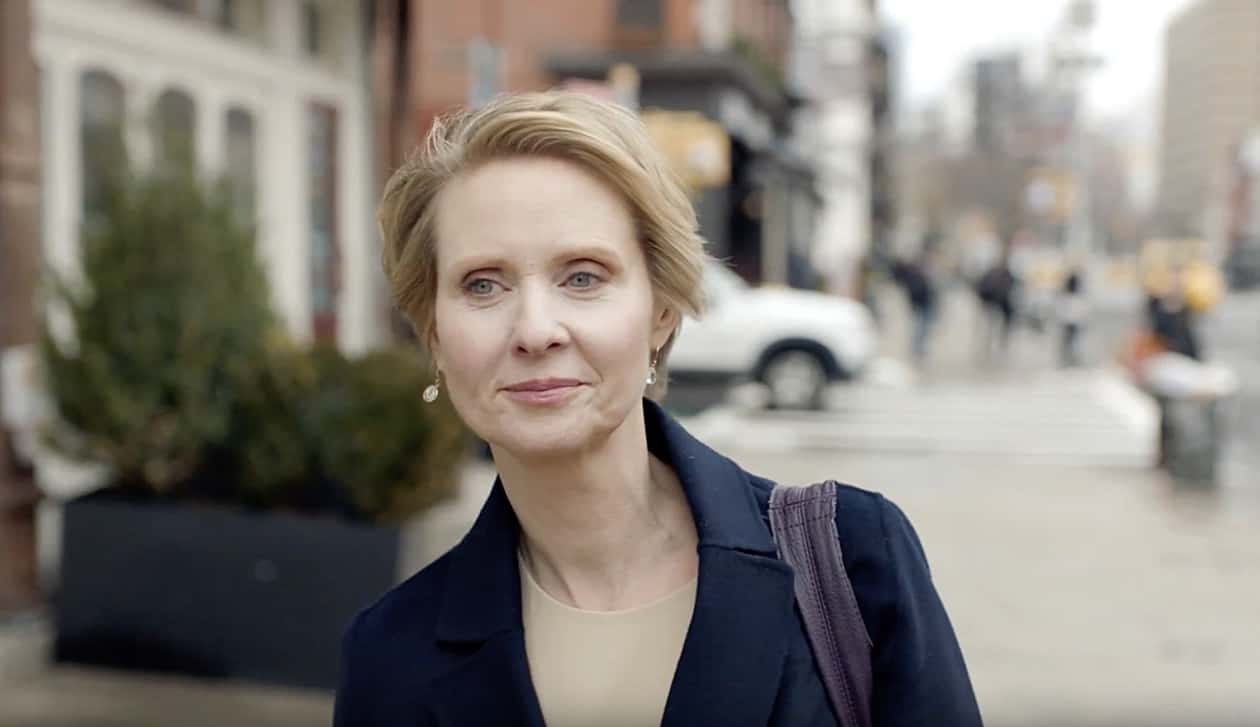 Marriage equality advocates are calling out Cynthia Nixon for a flip-flop on Andrew Cuomo and his role in achieving marriage equality in New York state.
Nixon recently spoke with New York magazine about the governor's role in a cover story:
She and Marinoni got married in 2012, about a year after Andrew Cuomo passed the Marriage Equality Act, for which Nixon gives the governor credit, grudgingly. "He had a lot of big Republican donors who wanted the marriage issue to go away because they thought it was making the party look bad," she told me. "And it was getting embarrassing — Iowa had marriage equality and not New York."
Still, she admitted, "I think he spent political capital on it, and I think he was very savvy about the way he did it."
But 17 activists released a statement this week noting that she was speaking much differently about it in 2011, the NY Daily News reports:
The 17 activists noted that in 2011, Nixon regularly praised Cuomo for the law's passage, including saying that "we are lucky to have a leader like Governor Cuomo who took on marriage as a do-or-die proposition."
"It is fair to say that we could not have done it without him," she said at another event that year.
Wrote the activists in their statement: "Ms. Nixon is entitled to be critical; we know that she is trying to make a case against the Governor. But we will not stand on the sidelines while she attempts to damage a victory that allowed her to be able to marry her own wife in 2012 or allow several of this letter's signatories to marry our spouses or see our children married to the people they love."