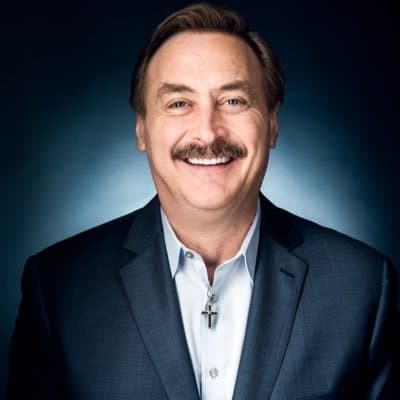 My Pillow founder Mike Lindell said on Monday that he won't be pulling ads from FOX News host and longtime homophobe Laura Ingraham following her mockery of Parkland survivor David Hogg.
At least 12 advertisers have announced they're dumping Ingraham.
Tweeted Lindell: "I did not take my advertising down from @IngrahamAngle and @FoxNews, nor do I intend to. @seanhannity"
https://twitter.com/realMikeLindell/status/980860555618525184
Lindell spent the weekend with Trump at Mar-A-Lago, the Star Tribune reported:
Lindell, founder of Chaska-based MyPillow, joined the president and other supporters for dinner Saturday. While other guests at the Florida estate reportedly spent the weekend pressing the president to take a harder stance on issues like immigration, Trump and Lindell focused on softer topics.
"The President shook my hand and told me, 'You are doing a great job, Michael.' He also said he is sleeping great on his MyPillow," Lindell said by e-mail. "I told him, 'People come up to me all the time to tell me what a great job you are doing and that you are in their prayers.' It was an honor to be at Mar-a-Lago on Easter weekend."
Raw Story notes that MyPillow has been hit with lawsuits and bad ratings:
The Better Business Bureau of Minnesota and North Dakota revoked MyPillow's accreditation in December 2016 and slapped the company with an "F" rating over a series of customer complaints about the company's products, advertising and warranties.
MyPillow also paid around $1 million in civil penalties in California after the district attorney of Alameda County accused the company of making false claims about the pillow's ability to treat insomnia, sleep apnea and fibromyalgia.
FOX News released a statement of support for Ingraham:
"We cannot and will not allow voices to be censored by agenda-driven intimidation efforts," Jack Abernethy, co-president of Fox News, said in a statement to the Los Angeles Times. "We look forward to having Laura Ingraham back hosting her program next Monday when she returns from spring vacation with her children."