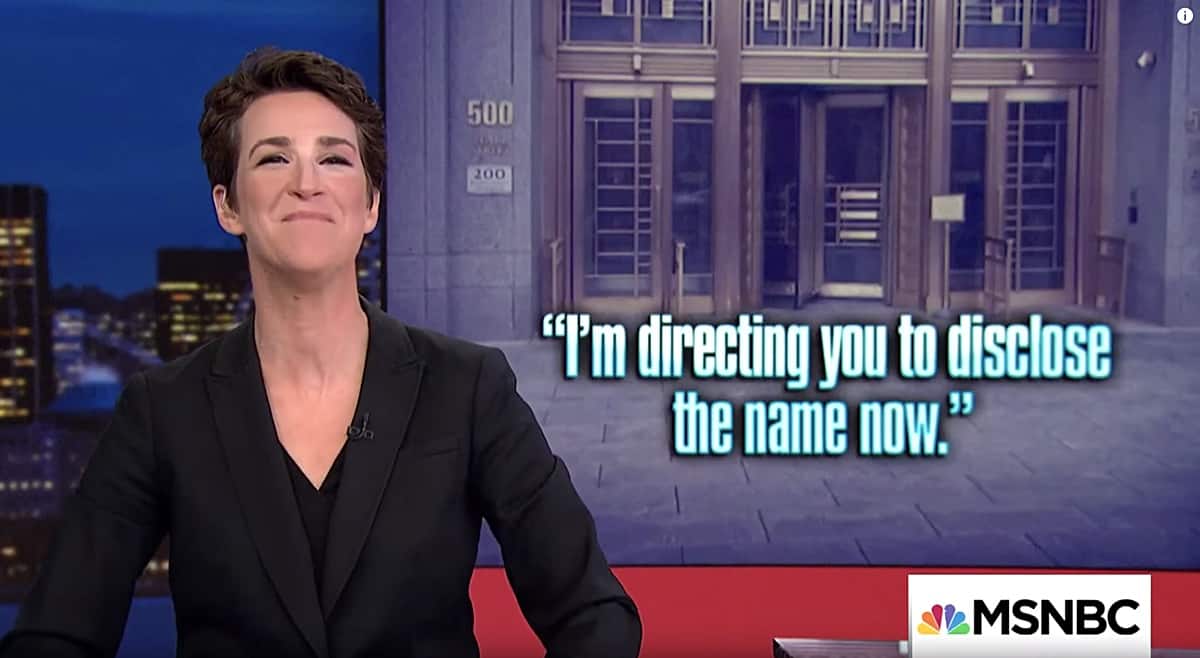 Rachel Maddow prefaced her show by saying "this is going to be sort of an interesting show tonight," referring to Michael Cohen's disclosure that Sean Hannity was his third, previously undisclosed client.
Said Maddow, after building her story: "In court today we got the name of Cohen's third client made public and honestly, don't even ask me to tell you what it means…This is like: Every day you get up, you take a shower, you get dressed, you go out to the driveway to start the car. Every day it's the same, you do this every single day of your life. Except today you got in the car, you put the key into the dashboard, you went to turn it to start the engine like you do every day and today the engine didn't start and instead terrifying circus music started playing and the hood flew up and clowns and monkeys and elephants flew out instead. What? It's who? Go ahead and make sense of that why don't you."
After talking about the nuttiness of the entire situation the presidency is in, Maddow added: "I will tell you, it is an odd little bit of comfort that in court, even in a case this crazy, it at least all gets sorted out in a sort of orderly fashion."
After relating the insane way the disclosure all went down and the gasps that the name elicited, Maddow added: "I still am struggling not to laugh. This has been a very weird day in the news. One of the anchors at the major pro-Trump news network has had an undisclosed relationship with the president's lawyer all this time, while Fox has not told that to its audience and while Mr. Hannity and Mr. Cohen have apparently spent considerable effort trying to keep that relationship secret. What? That's just lurid."
Watch:
Get Towleroad Headlines Daily.
News daily from one of the most trusted, independent, lgbtq owned and operated media outlets. Covering news, entertainment, science, media, art and more for almost 17 years.