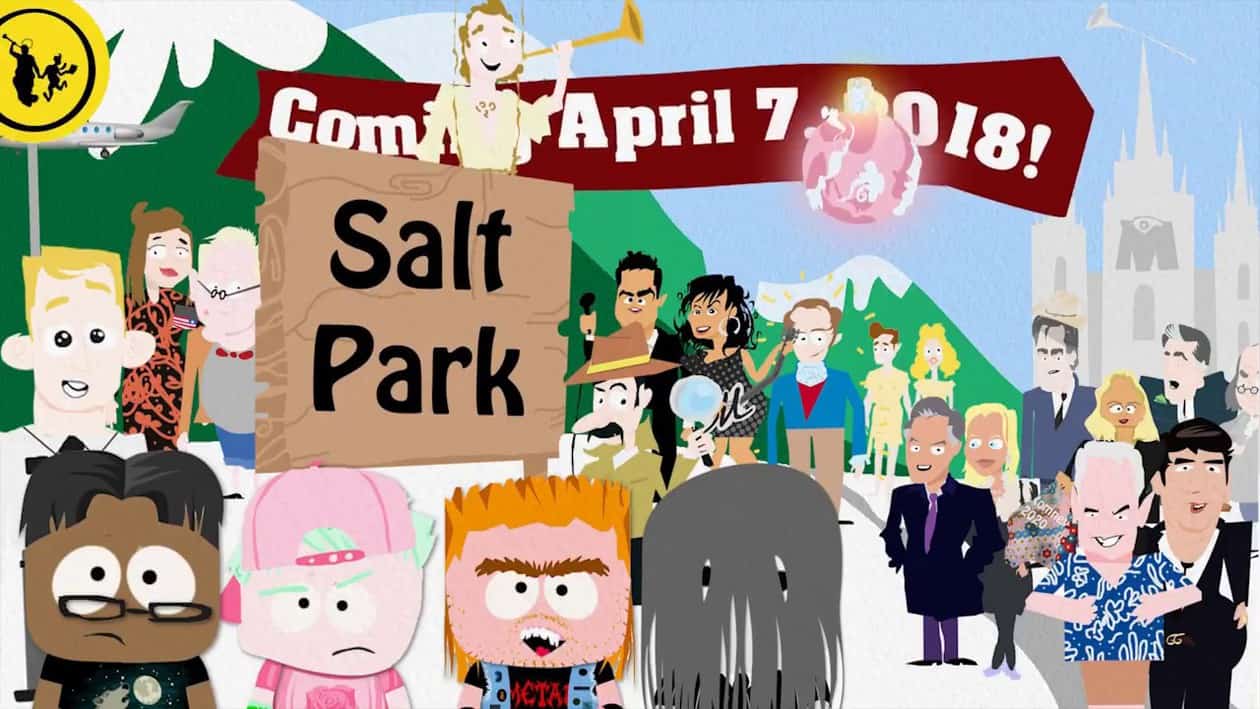 Gay Republican activist Fred Karger, a longtime crusader against the Mormon Church's anti-LGBTQ policies who exposed the LDS Church's donations to the campaign to pass Proposition 8 in California, has developed an animated South Park parody that will go after the Church's tax-exempt status.
The series launches tomorrow.
The Salt Lake Tribune reports:
The animation in the minutes-long episodes of "Salt Park" is noticeably clunkier and the jokes flatter than its inspiration, but that's not really the point, Karger says. He's using the series to throw hardballs at the church, which he contends often violates its tax-exempt status with its business holdings.
"I want to point out the vast wealth of the Mormon church," says Karger. "People may be aware of the church's ownership of City Creek Center, but not much beyond that. That was an eye-opener for me when I started this, to see just how vast a business empire they have."
The episodes feature Mormon celebs Donny and Marie Osmond, Joseph Smith, Mitt Romney and LDS Church apostle Dieter F. Uchtdorf.
The SL Trib adds: "The series, funded by Karger along with a couple of donors whom the activist wouldn't name, cost about $12,000 per episode to produce, he said. Karger added that each episode took two to three weeks to craft — though the first episode took almost a year while Karger assembled an eight-person team of voice actors, animators, storyboard artists and others. "
Watch a preview: