https://www.youtube.com/watch?v=36o-Ow02v4s
SPELLING BEE OF THE DAY. The MAGA spelling bee.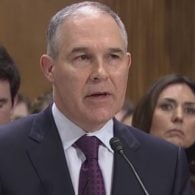 SCOTT PRUITT. EPA chief rented $50/night condo from Canadian lobbying firm Williams & Jensen which had pipeline-expansion plan approved. "Entering into this arrangement causes a reasonable person to question the integrity of the E.P.A. decision," said Don Fox, who served as general counsel of the Office of Government Ethics during parts of the Obama and George W. Bush administrations. Also, raised pay of two aides after White House told him no.
DUNZO? Is Anna Wintour out at Vogue?
DESPOT. Trump campaign manager calls for CNN reporter Jim Acosta's credentials to be revoked for questioning dear leader.
RIP. Joe Watts, the king of Houston gay theater: "Undaunted by seemingly overwhelming odds, he persevered in pursuit of his vision, discovered creative solutions and made sure that the curtain went up regularly on queer theater productions for three decades. Confronted with penuriously low budgets and unable to afford the rent of an established theater, he staged productions at unconventional venues, including art galleries, The Holocaust Museum Houston and The Pink Elephant, Texas's oldest gay bar."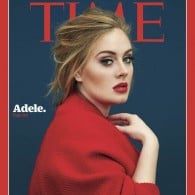 HAPPILY MARRIED, BY ADELE. Adele officiated the wedding of UK comic Alan Carr and his husband Paul Drayton.
KENYA. Are LGBTs there on the brink of an historic triumph? "In a move that could spawn copycat tactics across Africa and beyond, three Kenyan LGBT rights groups have petitioned a court in Nairobi to scrap those legal clauses and grant LGBT Kenyans the same rights to privacy, equality and dignity as other Kenyans. If the groups succeed, Kenya would be the second country in Africa — after South Africa — to do so.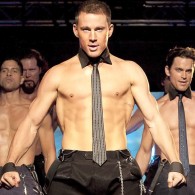 CONSCIOUSLY UNCOUPLING. Channing Tatum and Jenna Dewan Tatum.
NO FEAR. Venezuelan diver Roberto Páez on being gay: "In sharing my story, I hope to help make homosexuality as common of a word as heterosexuality. We have to read it, say it, and accept it with clarity and maturity. He have to understand that we are all equal. Being gay does not make us less as a man, or girls less as a woman. Being gay is not a disease. Accepting ourselves and respecting ourselves are big first steps. Life is too beautiful to be hidden in a closet."
LESSON OF THE DAY. How to curse in ASL, with Nyle DiMarco. "I think curse words are some of the first things a lot of people learn when they are studying a new language. It's something every language has in common."
https://youtu.be/32xIl1mIcHM
TOO HOT FOR TUESDAY. Carlo Villarreal.