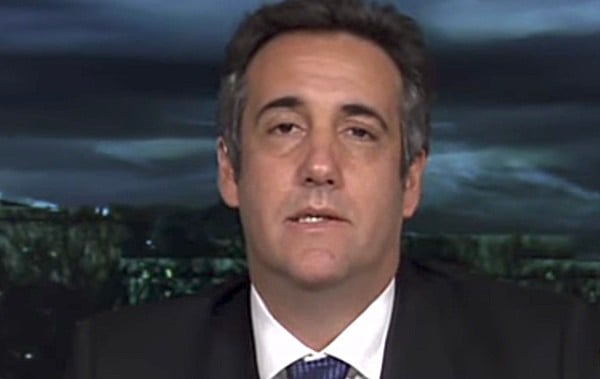 Trump lawyer Michael Cohen spoke with CNN's Don Lemon following the FBI raid on his office and home.
"I am unhappy to have my personal residence and office raided. But I will tell you that members of the FBI that conducted the search and seizure were all extremely professional, courteous and respectful. And I thanked them at the conclusion," Cohen said in a phone conversation on Tuesday with CNN.
Asked if he was worried, Cohen said; "I would be lying to you if I told that I am not. Do I need this in my life? No. Do I want to be involved in this? No."
The raid was "upsetting to say the least," he added.
On Tuesday evening, Stormy Daniels' lawyer Michael Avenatti spoke with Anderson Cooper.
Avenatti told Anderson that it was "moronic" for Cohen to be speaking about the raid.
Said Avenatti: "It may be good for CNN for Michael Cohen to be speaking to Don Lemon, it's moronic under the circumstances. Any experienced attorney would tell a client not to be speaking to the press the day after the FBI executes three search warrants on your homes and your offices. This is just crazy, it's ludicrous."
"It's  beyond stupid."
Added Avenatti: "Secondly, I still cannot believe that the president made these statements on Air Force One and effectively put his own personal attorney in the crosshairs by way of those statements…by saying that he didn't know anything about it…he has set Michael Cohen up to be the fall guy in my view."
"Michael Cohen is going to fold like a cheap deck of cards on Mr. Trump."
Watch:
https://www.youtube.com/watch?v=wkbN1T9ejh0