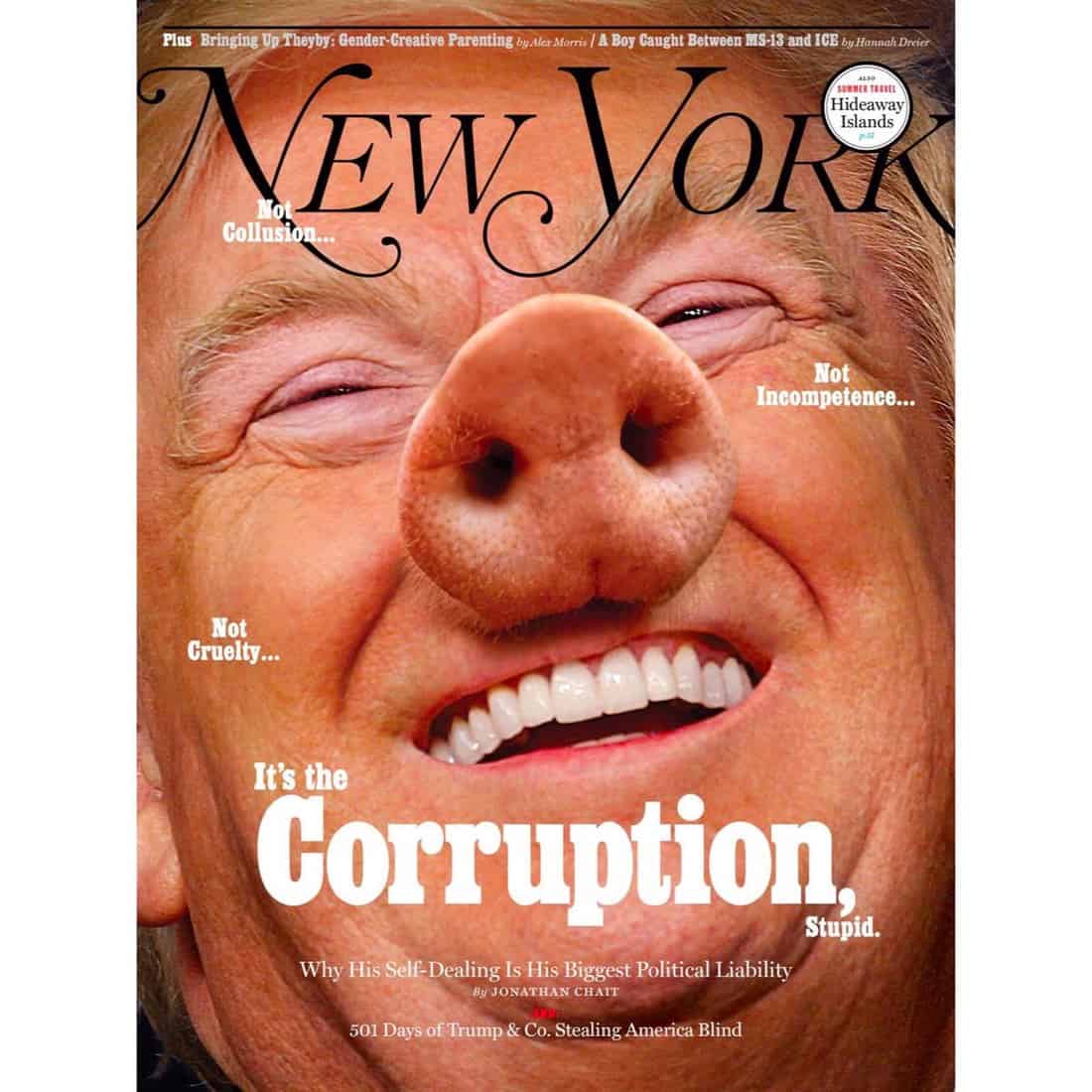 SWINE. Corruption, Not Russia, is Trump's Biggest Political Liability. "Trump is legitimately excellent at cultivating an inner circle unburdened by legal or moral scruples. These are the only kind of people who want to work for Trump, and the only kind Trump wants to work for him."
RIP. Winnie Mandela has died. "Her PA' Zodwa Zwane' confirmed the struggle veteran's death on Monday afternoon. She said the family would issue a statement later in the day."
RIP. Steven Bochco, creator of Hill Street Blues, L.A. Law, NYPD Blue, dies at 74. "Mr. Bochco died from complications of cancer, a family spokesman said. He had received a stem cell transplant in October 2014 for leukemia.
REBOOT CITY. Bill and Ted may have one more Excellent Adventure.
PUPPET SHOW. Trump floated idea of summit in D.C. with Putin: "When our presidents spoke on the phone, Trump suggested having the meeting in Washington at the White House," Kremlin foreign policy aide Yuri Ushakov told reporters on Monday. "This is quite an interesting, positive idea."
FILM EXPERIENCE. The hottest men to have played Jesus.
NUMBER ONE LEAKER. Kellyanne Conway hits back on reports in new book. "He knows, and he has said publicly and privately who the leakers and the liars are and have been, and is very happy that there is a lot less leaking in the White House now."
BIEBER'S EASTER MESSAGE. Jesus has changed my life. "I believe this happened and it changes everything! I am set free from bondage and shame. I am a child of the most high God and he loves me exactly where I am, how am, for who I am."
MORNING WOOD. I'll say.
JUST GETTING STARTED. The Boys in the Band on Broadway shares rehearsal photo.
The party is just getting started… #BoysintheBand starts previews April 30th. pic.twitter.com/04Nq9d5QO4

— The Boys in the Band on Broadway (@BoysBandBway) March 31, 2018
ZUCKERBERG VS COOK. Facebook CEO fires back at Apple CEO: "You know, I find that argument, that if you're not paying that somehow we can't care about you, to be extremely glib. And not at all aligned with the truth."
PRETENDERS. Morrissey covers "Back on the Chain Gang". "Morrissey has concluded recording at Sunset Sound in Los Angeles for Back On The Chain Gang.  The song ​was written by Chrissie Hynde and was released by The Pretenders in 1982 when it reached number 17 in the UK, and number 5 in the USA.Joe Chiccarelli has produced Morrissey's Back On The Chain Gang, and the musicians are: Jesse Tobias (guitars), Solomon Walker (bass), Matthew Walker (drums), with Roger Manning on keyboards.Morrissey is hoping for a summer release for the single."
SECOND CHANCE OF THE DAY. The Ronaldo statue.
The artist who made Ronaldo's bust a year ago got a second chance.

He did better this time. pic.twitter.com/tL8buSyfO9

— ESPN (@espn) March 29, 2018
3D MODEL OF THE DAY. A melting snowflake.
MONDAY MUSCLE. By E.L.R.
https://www.instagram.com/p/BgnHPgglRzf/?taken-by=by_elr