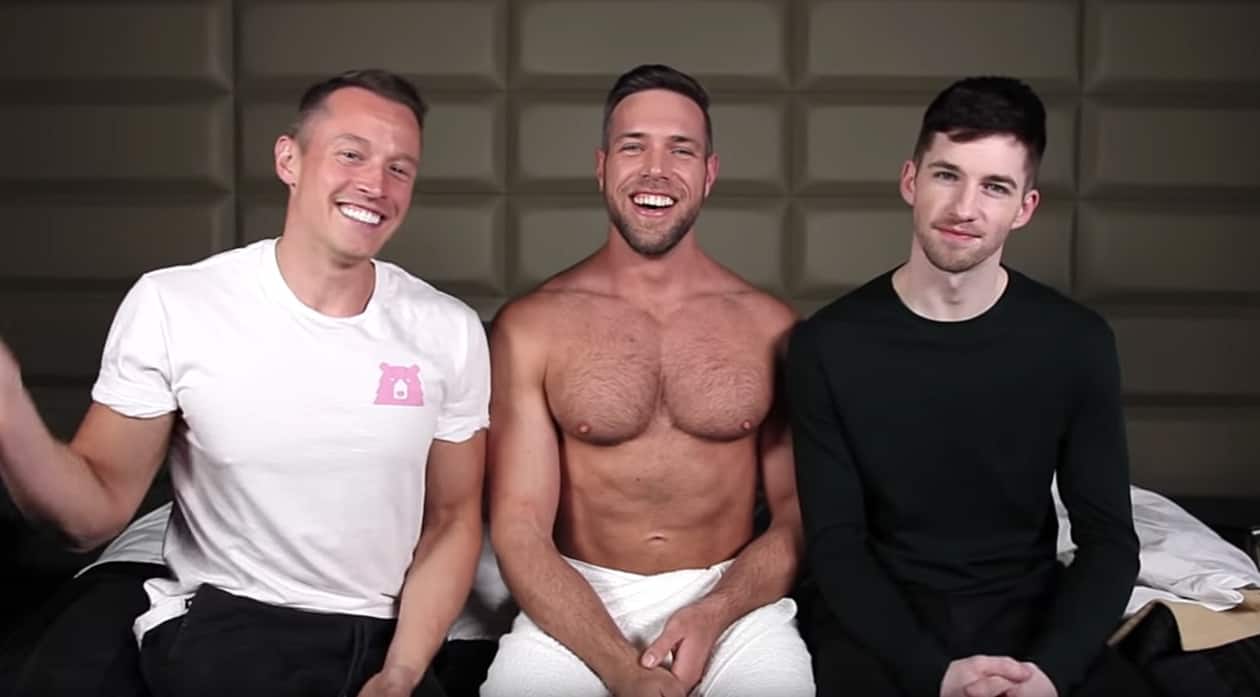 Davey Wavey sat down with Men.com performers Alex Mecum and Thyle Knoxx to talk about their experiences in the adult film industry and what they've learned about sex and sexuality because of it.
Knoxx said he got into it while webcamming to get through college. Mecum, a former Mormon and 2017's most-searched-for porn star according to the site str8upgayporn.com, told Davey he had always been an exhibitionist who would film himself and put it on the internet for free. An agent contacted him and his career began.
Both Mecum and Knoxx said one of the biggest surprises about adult film was just how long it takes to film a single scene.
"It's very different from real sex but I think that's one of the most important things I learned," said Mecum, "was what is real, what is something that you're doing for the camera."
When asked about partnering with gay-for-pay actors, Mecum said: "For me, I worked with a lot of gay-for-pay actors and sometimes I felt like I had a better connection with them than some of the gay people I worked with. That's one thing I learned from doing porn, coming from a background where I had to compartmentalize everything, is that the world is actually full of people who are very diverse."
Davey asked Knoxx how porn has changed his relationship with nudity and sex: "It's made me appreciate actual sex with the person you love. It makes you appreciate it a lot more. You just realize how good it is compared to having to perform for a camera."
Asked about how his Mormon upbringing has shaped how he sees what he does,  Mecum said: "A lot of shame is associated with nudity, accepting one's body, and being able to be comfortable with someone naked…I think you're in a very vulnerable position when you're naked. That's what porn has sort of taught me – is being able to be vulnerable, open, and accepting for what you are when you're naked."
Watch: