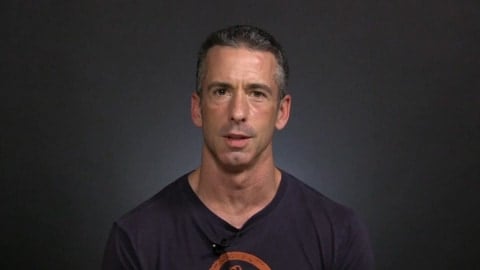 A gay Trump voter wrote to Dan Savage whining that he can't get laid and Savage offered up an explanation.
Writes 'Sorta Wondering If This Commonly Happens' (SWITCH), in part: 'I am a 28-year-old gay white male living in Houston, Texas. In the six years since I came out and became sexually active, I have used various apps off and on, for dating and for sex. I like to think I have done my best to be respectful of the people I have slept with. Recently, I have noticed a handful of profiles that explicitly state "I do not sleep with republicans" or "Trump supporters swipe left." As you might have guessed by now, these labels apply to me. I am asking you to set aside the (I imagine) revulsion you feel toward me and think clinically of the choices presented to the object of these proscriptions.'
Replies Savage (in part):
So first let me say: F**k you, SWITCH. F**k you for being part of the racist, sexist problem. F**k you for your deplorable vote in 2016.
Not quite moving on…
Voting for Donald J. Trump—being a gay Republican—doesn't make you a "member of a group" that has historically faced "proscriptions," discrimination, and state-sanctioned violence. It doesn't make you a "member of a group" in the sense that being gay or person of color or Muslim or an immigrant or trans makes you a "member of a group." You aren't a member of a protected class. You aren't being discriminated against on Grindr, Scruff, Recon, et al, for who you are, SWITCH, but for what you've done.
Sensible, self-respecting gay men don't wanna f**k you because you did real and lasting harm to millions of your fellow Americans. I don't know if you've been following the news since January 20th, SWITCH, but in addition to attacking immigrants, people of color, reproductive freedom, air and water, the media, our small-d democratic norms, etc., etc., the Trump administration has attacked and continues to attack gay men and other queers.
So, SWITCH. Honey, baby, darling. The question you should be asking yourself isn't, "Why won't some gay men sleep with me?", but rather, "How on earth do I sleep at night?" (Alone and deservedly so, of course, if you take the question literally. But I don't mean it literally.)
Savage concludes:
I seem to be running out of Internet, SWITCH, so I'll have to make my three final points quickly…
1. Don't drag Harry Potter into this. Trump vs. Clinton can't be compared to Gryffindor vs. Hufflepuff—or Coke vs. Pepsi or Cubs vs. White Sox or cup-the-balls vs. finger-in-butt. Our environment is being despoiled, immigrants are being terrorized, children are being taken from their parents, trans men and women could be left to die untreated in emergency rooms, the right of women to control their own bodies could be stripped from them, and our federal courts are being packed with judges who will spend the next four decades ruling against LGBT civil rights—and there'll be no carve out for gay white men who were stupid or selfish or racist or sexist enough to vote for Trump.
2. You're not the only gay Trump voter out there whining about not being able to get the D from gay men who didn't vote for Trump. I know why I wouldn't f**k you but I don't understand why you guys don't f**k off and f**k each other. Unless… maybe you subconsciously find other gay Trump voters to be just as damaged and repulsive as A. Trump voters are and B. the rest of us are consciously aware you are.
3. It's really tempting to close by saying, "I don't care if you get your cock sucked ever again—in fact, I hope your cock falls off," but that would be petty and it doesn't allow for personal and political growth. So instead I'll end with this: I'm hoping you eventually see the error of your ways, SWITCH, and that you won't vote for racists, rapists, xenophobes, homophobes, transphobes, and wannabe authoritarians in the future. And, hey, if you can manage to pull your head out of your ass before 2020, SWITCH, you might have an easier time finding a guy who wants to stick his dicks in there.
Head on over to SLOG to read Savage's full, lengthier reply.