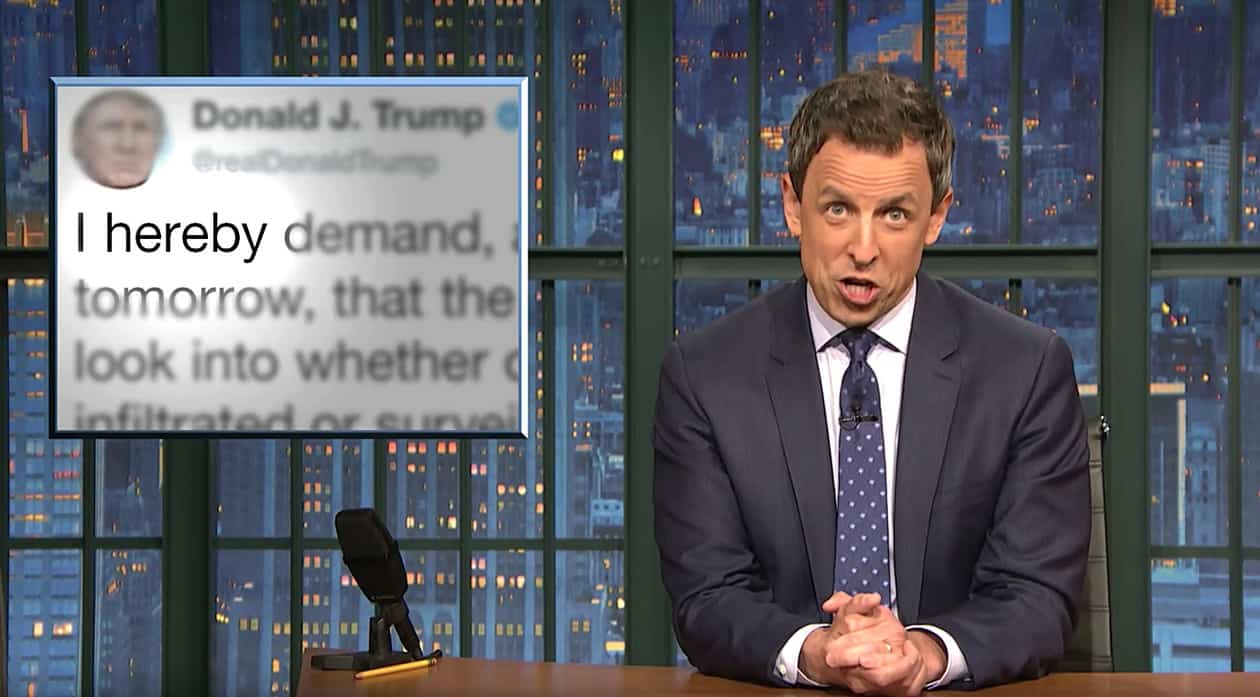 Seth Meyers teed up his Closer Look on Monday night by reading a sped up version of Trump's six-part Twitter rant on Sunday .
Said Meyers: "By the way, Twitter, did I ever thank you for raising the character limit? I didn't? Good. Also, it's not fair that the president won't read a two-page press briefing makes us read a six-part Twitter rant. This rant is so long, it technically qualifies as a mini series."
Meyers went on to discuss the new revelations about meetings the Trump had with Arabs offering help to win the election, Stephen Miller and Don Jr.'s involvement, and  Trump's "wild new conspiracy theory" about Obama's FBI planting a spy in his campaign, and his Sunday night tweet that he would "hereby demand" that the DOJ investigate himself.
Said Meyers: "I've heard Donald Trump say a lot of things, but I never thought one of those things would be 'hereby.'"
Added Meyers: "You think they really needed a spy to catch you colluding with Russia? All they needed was a microphone and you literally looked into the camera on TV and said, 'Russia, if you're listening.'"
Watch: