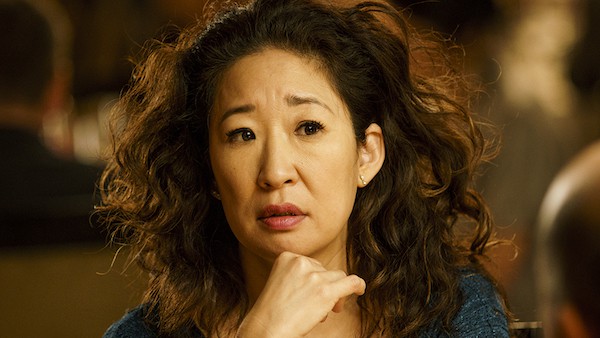 Check out our weekly guide to TV this week, and make sure you're catching the big premieres, crucial episodes and the stuff you won't admit you watch when no one's looking.
Out comedian Tig Notaro already cemented her legacy as one of the best stand-ups of her generation with her incredible album Live, but hear the latest material from the former star of One Mississippi in her new special Happy To Be Here Tuesday on Netflix.
https://www.youtube.com/watch?v=WCDbxueqRVE
We're dealing with a top six following a shocking double Shantay you stay on RuPaul's Drag Race. How will the remaining queens handle this season's makeover challenge featuring social media stars (and the utterly insufferable Frankie Grande). Find out Thursday at 8 p.m. Eastern on VH1.
Danielle Macdonald is a revelation as the titular aspiring rapper in Patti Cake$, but the real reason not to miss this charming ode to defiant dreamers everywhere is the powerhouse dramatic performance from cabaret comedian Bridget Everett. Catch the cable premiere Saturday at 8 p.m. Eastern on HBO.
Avert your smokey eyes, Sarah Huckabee Sanders, comedian Michelle Wolfe is hitting the small screen with a new weekly series The Break with Michelle Wolf premiering Sunday on Netflix.
You could tune into Killing Eve for the cat-and-mouse thriller, the queer tension between the leads or for queer actress Fiona Shaw, but the best reason not to miss this critical darling is Sandra Oh. The actress, whose talents should earn her a place beside the Big Little Lies leads as some of TV's best, gets to do some of her most challenging and best work in this spy drama wrapping its first season Sunday at 8 p.m. Eastern on BBC America.
What are you watching this week on TV?