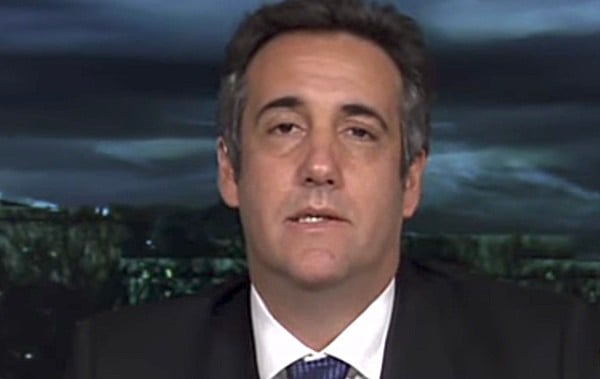 Evgeny A. Freidman, a Russian immigrant known as the "Taxi King" and Trump lawyer Michael Cohen's business partner, has agreed to cooperate with special counsel Robert Mueller in exchange for avoiding jail time.
Mr. Freidman, who was disbarred earlier this month, had been accused of failing to pay more than $5 million in taxes and faced four counts of criminal tax fraud and one of grand larceny — all B felonies. Each carries a maximum prison sentence of up to 25 years in prison.
Instead, he appeared in court in Albany on Tuesday and pleaded guilty to a single count of evading only $50,000 worth of taxes; he faces five years of probation if he fulfills the terms of his agreement, the judge, Patrick Lynch of Albany County court, said during the roughly 20-minute proceeding.
The agreement will likely be used as leverage to get Cohen to flip and work with investigators.
Cohen broke a long Twitter silence on Monday with this tweet:
The problem today is if you don't watch the news on television/cable and/or read the newspapers, you are uninformed. However, if you do watch the news on television/cable and/or read the newspapers, you are misinformed. #TheTruthWillComeOut #HatersNeverWin #MAGA

— Michael Cohen (@MichaelCohen212) May 21, 2018