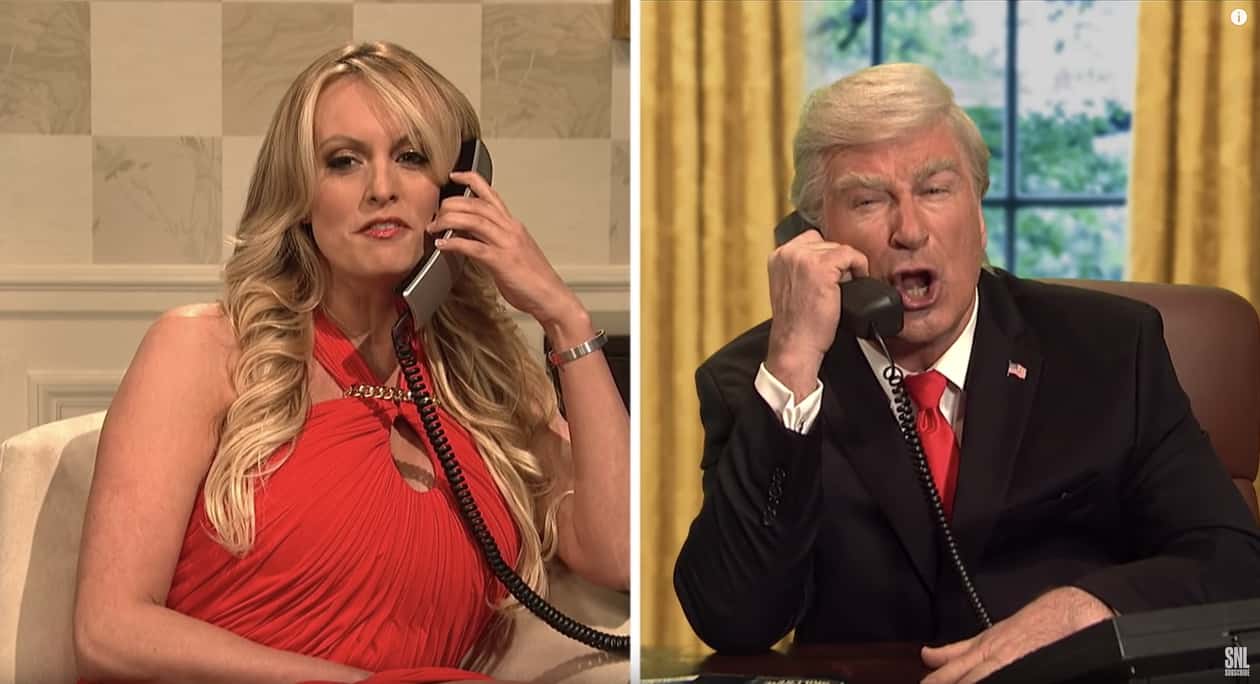 SNL returned last night with a brilliant cold open that followed the wiretapping of Trump lawyer Michael Cohen (Ben Stiller) and allowed the sketch to pay a visit to every clown on Trump's payroll, starting with Trump himself (Alec Baldwin).
The calls then moved along to Dr. Bornstein (Martin Short), Rudy Giuliani (the genius Kate McKinnon) who was seated at FOX News with Ainsley Earhardt.
Stiller's Cohen launched a (wiretapped) conference call between McKinnon's Giuliani and Baldwin's Trump when it was interrupted by Sarah Huckabee Sanders, who said, "I have lost all credibility. Did you lie to me about the Stormy Daniels affair?"
Replied Baldwin's Trump, appeasing Sanders: "Yeah that sounds like something I would do."
Melania Trump (Cecily Strong) then interrupted the conference call for some advice from Cohen, who was then interrupted by Omarosa (Leslie Jones), and Mike Pence (Beck Bennett).
Finally, a surprise appearance from Scarlett Johansson and Jimmy Fallon as Ivanka Trump and Jared Kushner, before the big reveal.
Stiller's Cohen is instructed by Baldwin's Trump to call Stormy Daniels, who plays herself.
"I know you don't believe in climate change," said Daniels. "but a storm's a coming, baby."
Watch: