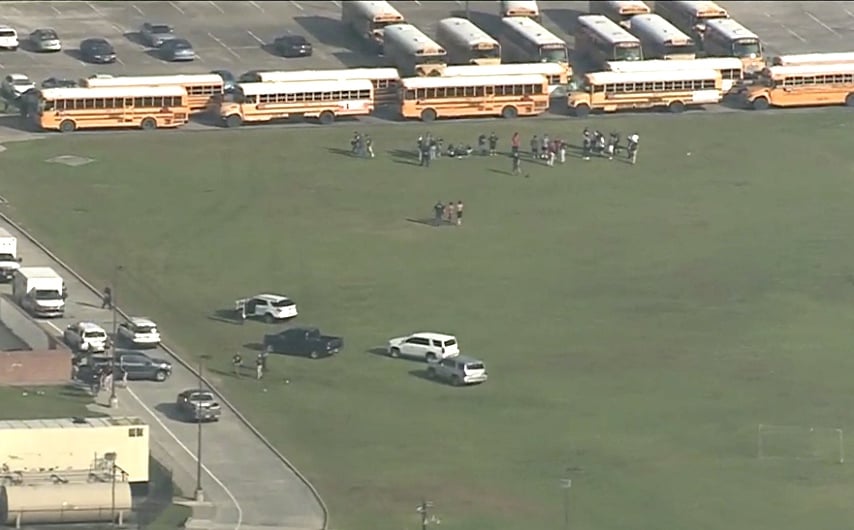 At least 8 fatalities have been reported at a school shooting in Santa Fe, Texas. Santa Fe is 30 miles south of Houston.
Harris County Sheriff Ed Gonzalez confirms one suspect, believed to be a student, is in custody. A second person has been detained.
The gunfire was first reported before 8 a.m. Friday. Witnesses said at least one suspect came into the school and opened fire in an art class. Some students also said the shooter was throwing explosives into a classroom.
As of 9:45 a.m. law enforcement was sweeping the campus for the possibility of explosive devices, a threat they said they were taking "very seriously."
Tyler, a senior at the school, told KHOU-TV that his friend saw "some kid" with a gun. A fire alarm was pulled. When teachers and students were outside, shots were fired, Tyler said.
"As soon as the alarms went off, everybody just started running outside," 10th grader Dakota Shrader told reporters, "and next thing you know everybody looks, and you hear boom, boom, boom, and I just ran as fast as I could to the nearest floor so I could hide, and I called my mom."
The situation is still unfolding…