ROYAL WEDDING. How Meghan Markle's choice of Prince Charles to walk her down the aisle went down.
I DON'T KNOW FOR SURE. Rudy Giuliani contradicts Trump on claims of FBI informant in campaign. 'Trump on Thursday revived claims that he has made in the past about surveillance of his campaign, citing a National Review report that Obama-led agencies spied on the campaign. According to Trump, if true, the report could be "bigger than Watergate."
Rudy Giuliani on President Trump's claims that there was an "informant" in the Trump campaign: "I don't know for sure, nor does the President, if there really was one" pic.twitter.com/of1eS51GwR

— New Day (@NewDay) May 18, 2018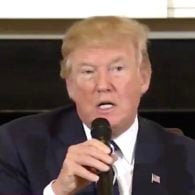 TRUMP MOSCOW. How Trump's team worked the deal during the campaign. "While fragments of the Trump Moscow venture have trickled out — most recently in a report last night by Yahoo News — this is the definitive story of the Moscow tower, told from a trove of emails, text messages, congressional testimony, architectural renderings, and other documents obtained exclusively by BuzzFeed News, as well as interviews with key players and investigators. The documents reveal a detailed and plausible plan, well-connected Russian counterparts, and an effort that extended from spearfishing with a Russian developer on a private island to planning for a mid-campaign trip to Moscow for the presidential candidate himself."
RENEWED ASSAULT. Trump comes for abortion access.
CHAPTER 7. Cambridge Analytica files for bankruptcy liquidation. "Cambridge Analytica, the political intelligence firm whose tactics came under fire and sparked a whirlwind of scrutiny over Facebook data, has submitted papers in the U.S. to begin liquidating. The company filed late Thursday to enter Chapter 7 bankruptcy in a widely expected decision after the firm had already started similar proceedings in United Kingdom courts."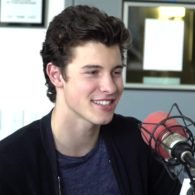 WHERE WERE YOU IN THE MORNING? What Shawn Mendes wants to know…
CAPE TOWN. Pastor Oscar Bougardt found guilty of contempt of court for anti-gay slurs. 'Bougardt reached a settlement with the SA Human Rights Commission in 2014 following anti-gay statements. He agreed to stop making hateful comments about the LGBTQ community. He however continued, referring to gay people as "perverted". He also advocated for criminalisation, saying they should "deal with them like they do in Nigeria". Bougardt also declared that the drought crippling Cape Town should be blamed on "wickedness and homosexuality and church leaders who fail to preach the Bible and sodomite abomination".'
UK. Premier League footballers bullied over talk they're in a gay relationship: "One star found a note saying "f****t" under his kit before kick-off. His alleged lover was then abused when a phallic sex toy was left on his car."
HORSE RESCUE OF THE DAY. This happened in Aktau, Kazakhstan.
https://www.youtube.com/watch?v=rJgQpBAyUuw
TRAILER OF THE DAY. Unbreakable Kimmy Schmidt Season 4.
NEW TUNE OF THE DAY. Pharrell and Camila Cabello "Sangria Wine".
NUMBSKULL AMERICANS OF THE DAY. Name a book. Any book.
FRIDAY FLASH. Arian Catas.
https://www.instagram.com/p/BX8B2XjH-81/?taken-by=ariancatas