Anthony Avalos, a 10-year-old boy in the northern L.A. suburb of Lancaster, was found dead in his home last week covered with cigarette burns, and authorities are now investigating whether homophobia was a factor, the L.A. Times reports:
Brandon Nichols, deputy director of the Los Angeles County Department of Children and Family Services, revealed in an interview Monday that Anthony "said he liked boys" but declined to provide more details, including whom the boy told and when.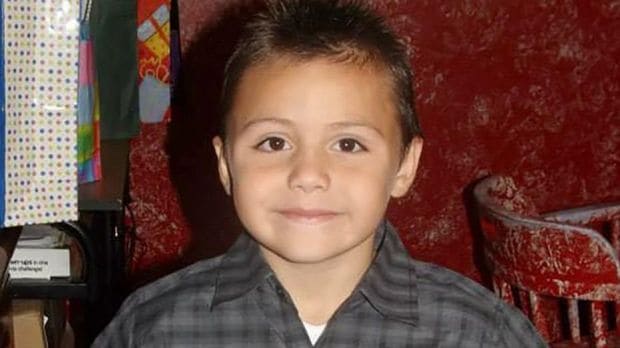 Anthony's mother and boyfriend were "caring" for the boy, whom the Los Angeles County Department of Children and Family Services has determined "probably died of child abuse."
The L.A. Times adds: "Heather Barron and Leiva were the subject of at least 16 calls since 2013 from school administrators, a teacher, a counselor, family members and others to DCFS and police alleging child abuse, sources told The Times for an article Sunday. At least 13 of those calls were received by DCFS and specifically mentioned Anthony as the alleged victim, Nichols said."
Bobby Cagle, director at the Department of Child and Family Services told Eyewitness News that the department is investigating whether homophobia played a role in the boy's death.
"One of the things that we have heard is that there may have been a motivation on the part of the man in the household regarding to the sexuality of the child, and so we're looking into that in a very deep way. Of course, that was an alleged factor in the Gabriel Fernandez case, so that concerns us and so we're looking at that angle as well as many others," Cagle said.
Fernandez "was found unconscious with a cracked skull, three broken ribs and BB pellets embedded in his lung and groin" and was brain dead and unconscious after being subjected to months of ruthless torture at the hands of Isaurao Aguirre and his mother, both of whom were convicted and given the death penalty and life in prison, respectively.
Watch ABC7's report up top. KCAL9 below.