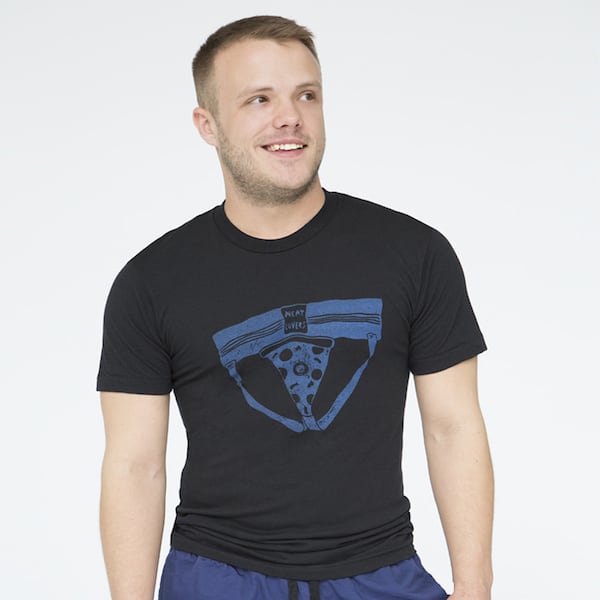 Whether you're lovin' summer or doing some summer lovin,' nothing beats spending the warmer months in Provincetown, Massachusetts. Now, you can wear your love for P-Town on your (metaphorical) sleeves with sexy, stylish tanks and tees from Blade + Blue.
The limited edition, handcrafted collection is equal parts chic and cheeky, celebrating Provincetown's unique culture with designs created in a collaboration between Blade + Blue founder Peter Papas and artist Andrew Sedgwick Guth.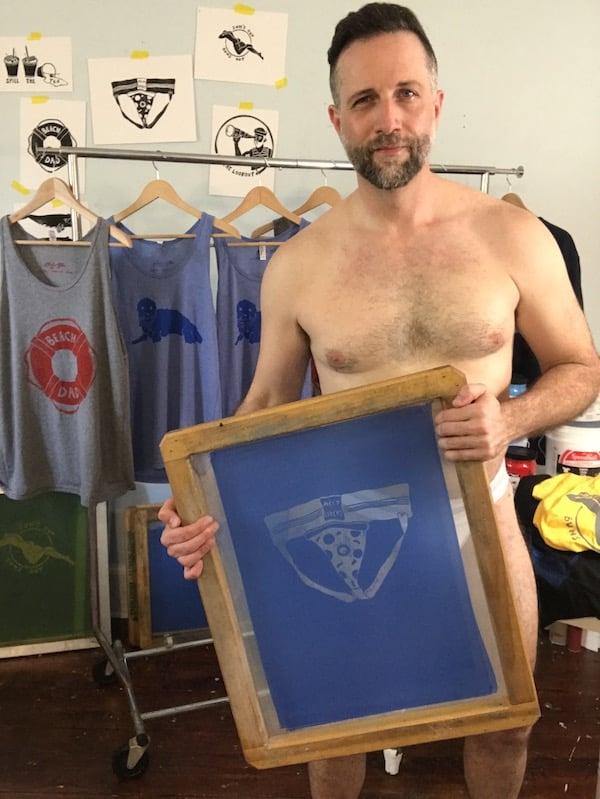 Papas discovered Guth after the artist tagged Blade + Blue in an Instagram post. Papas was inspired by Guth's bright, sexy art and reached out for a collaboration.
"When Andrew and I were getting to know each other, we realized that we both had a deep connection with Provincetown, and we kept coming back to our love for this place," Papas said.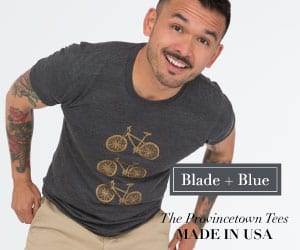 This year marks the second collection dedicated to Provincetown. Fans of last year's capsule will be glad to see new iterations of popular designs and more creative interpretations of life in P-Town.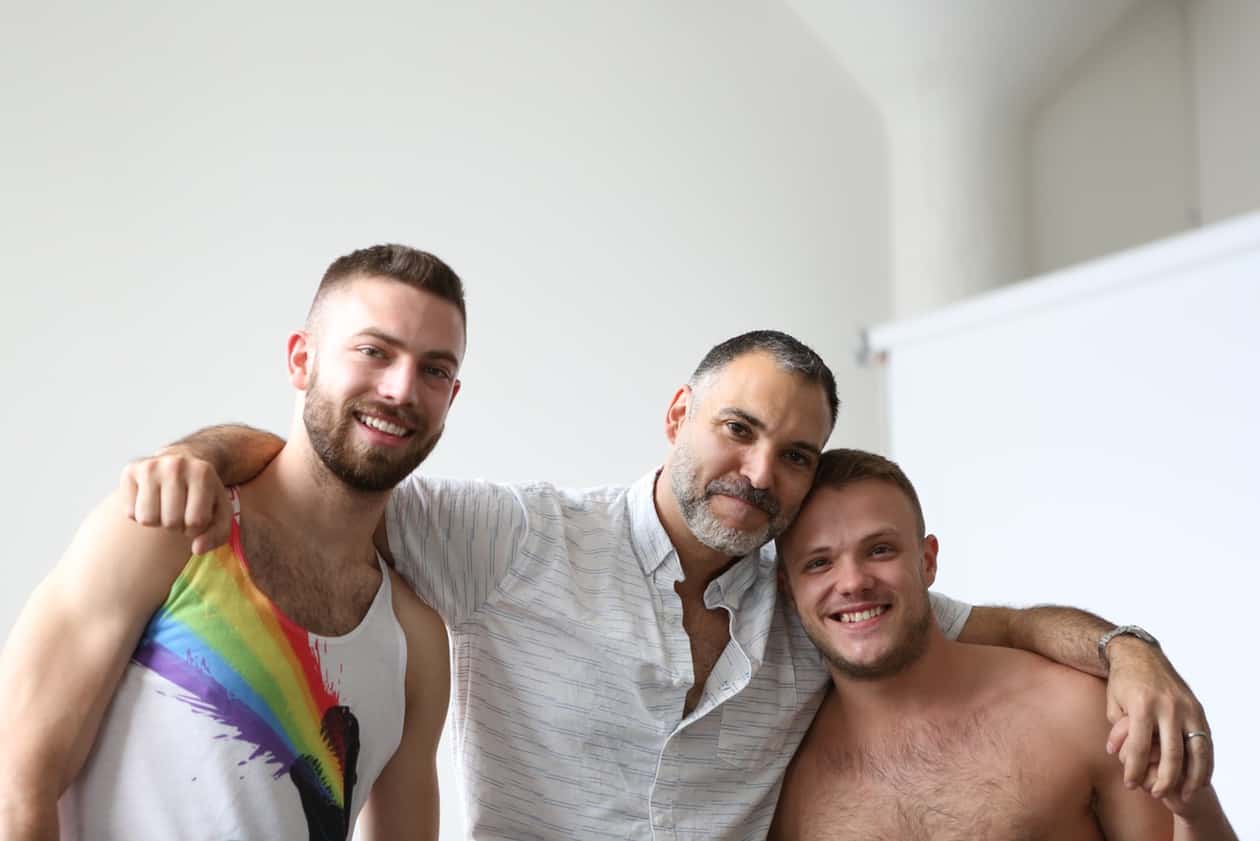 One of last year's most sought-after designs was a slice of pizza in a leather harness with the words "Pizza Fetish." This year's design pushes the envelope further with a pizza-themed jockstrap illustration. (The fictional brand on the tag? Meat Lovers, of course.)
"Andrew and I were insistent on having another pizza themed tee," Papas said. "I mean, what's a trip to P-Town without cruising in front of Spiritus after the bars close?"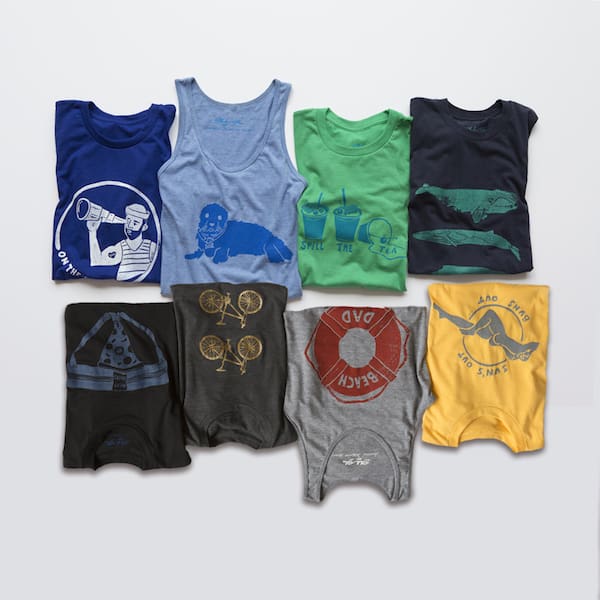 Other T-shirt designs include an ode to the nude beach ("Sun's Out Bun's Out"), copper bicycles, a trio of whales, a sexy sail "On the Lookout," and a celebration of tea dances and kiki-ing with your best Judys ("Spill the Tea").
As for the tanks, guys can self-identify as (or attract) a "Beach Dad" or a "Seal Pup."
"Andrew and I kept laughing at how we were now 'daddies' and the younger guys referred to themselves as 'pups,'" Papas said. "We then drew a straight line to the little seal pups resting on Provincetown's beaches who are so irresistible but we were not allowed to touch them … Sounds just like a lot of the boys we know, too!"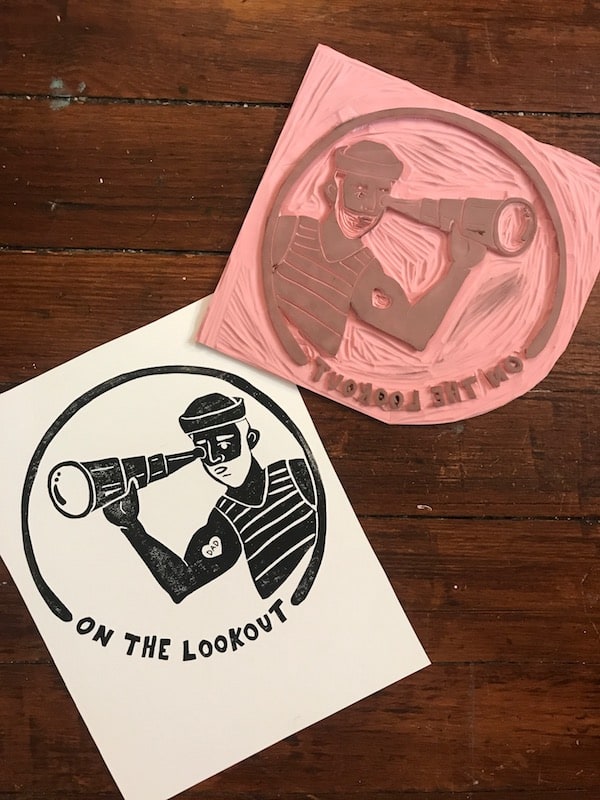 Like all Blade + Blue items, nothing is mass produced. Each of the six tees and two tanks in this year's collection are handprinted by Guth and come hand signed and numbered. After hand carving each design, Guth creates the ink and personally pulls the ink for every garment, making each shirt even more special.
The T-shirts will retail for $50 and the tanks are $45. Plus, $2 from each tee goes to the Provincetown Library.
Towleroad readers can save 15 percent on their order using the code 'TOWLEROAD' at checkout.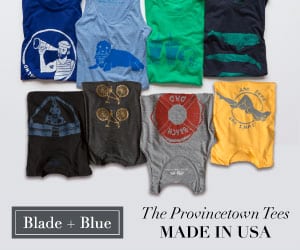 In addition to this summer's hottest tees and tanks, Blade + Blue offers a slew of handsomely designed and expertly tailored menswear, including a summer short-sleeve shirt collection inspired by the Hawaiian islands ("Rhythm of the Heat") and the most luxurious, stylish men's underwear you'll find. (Finally, a tailored boxer short that's easy to wear with a skinny pant!)
Check out the full line of Provincetown-inspired tees and tanks below, along with some of our favorite Blade + Blue pieces.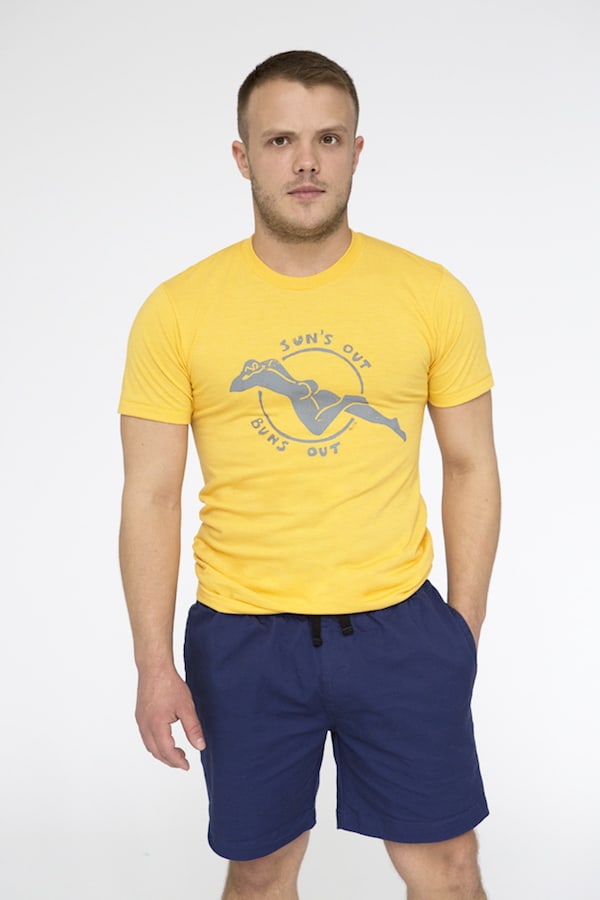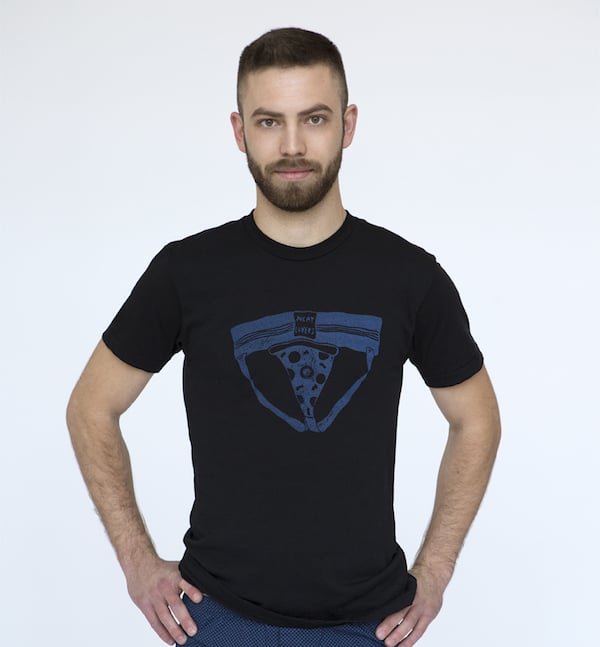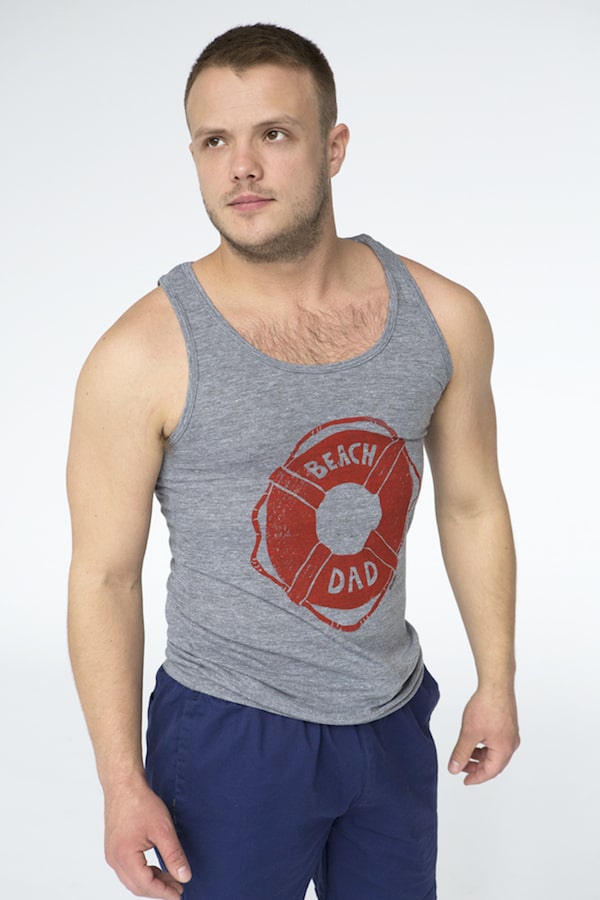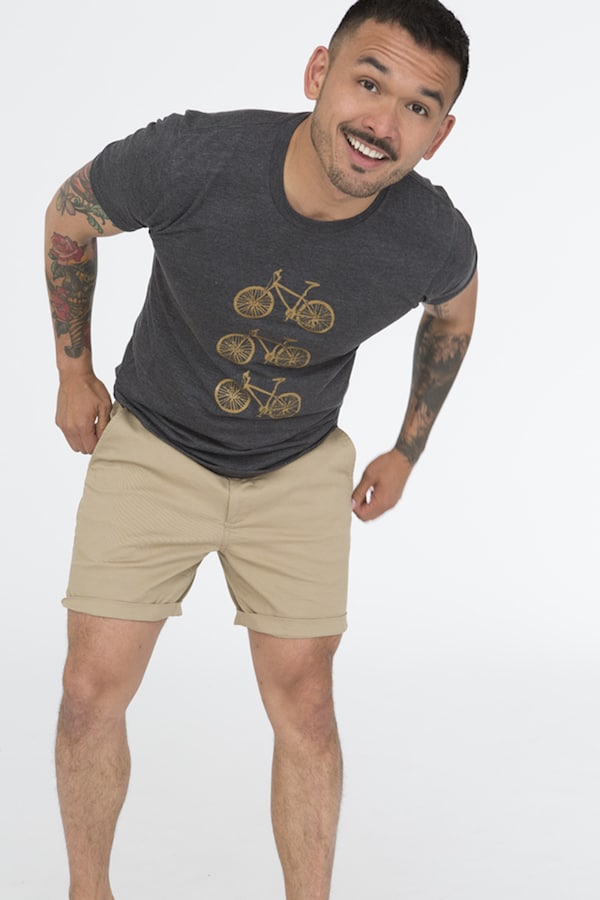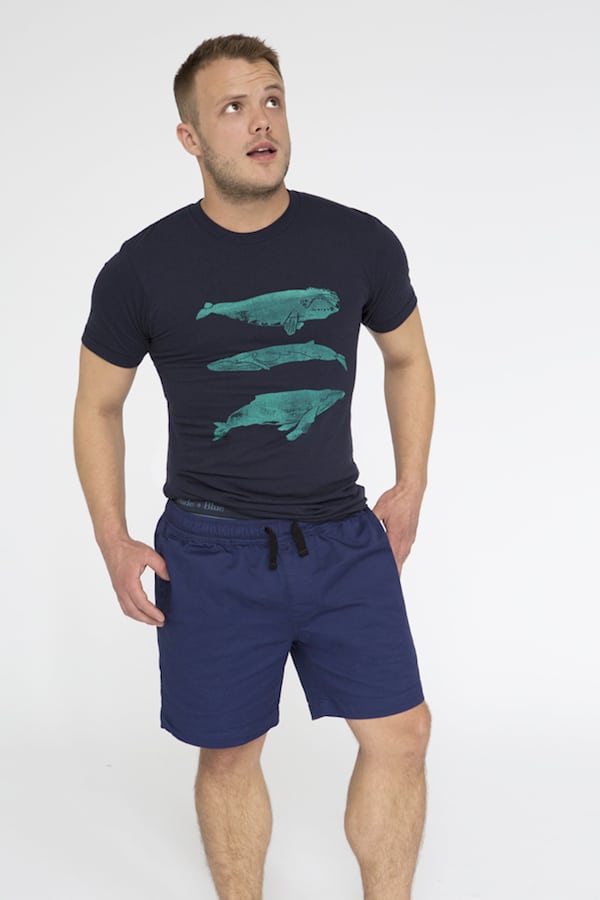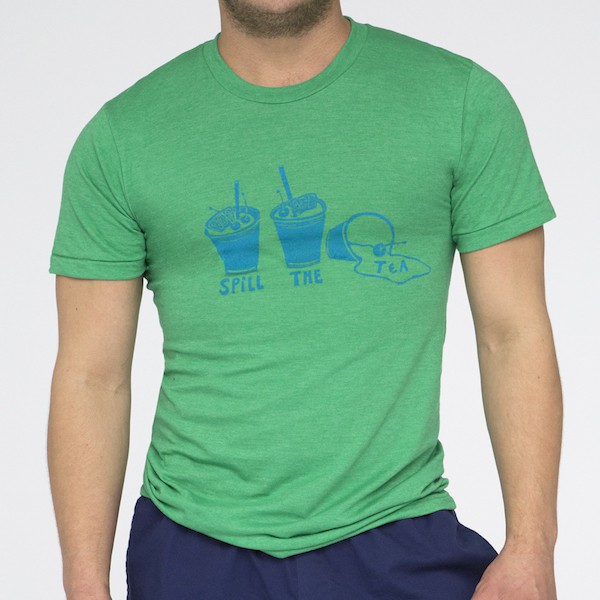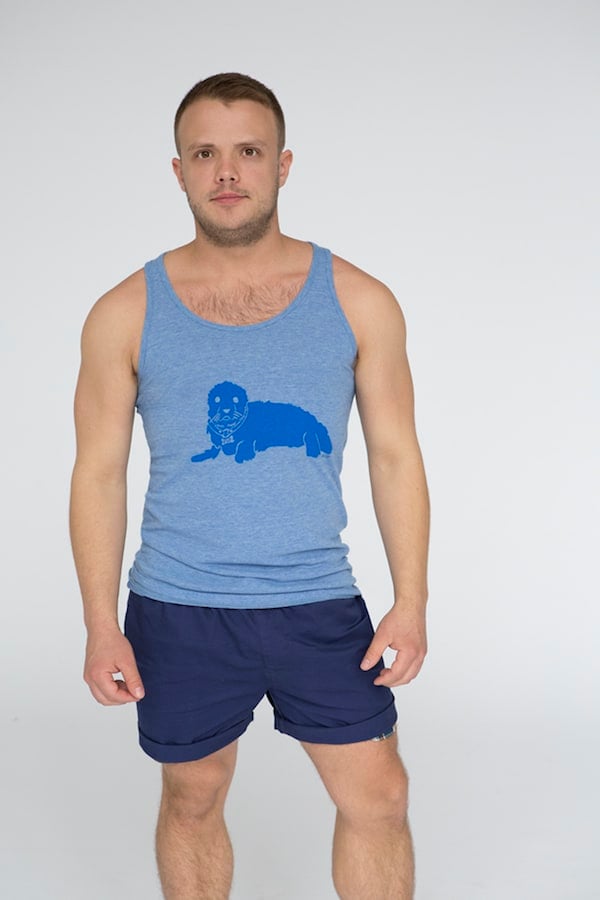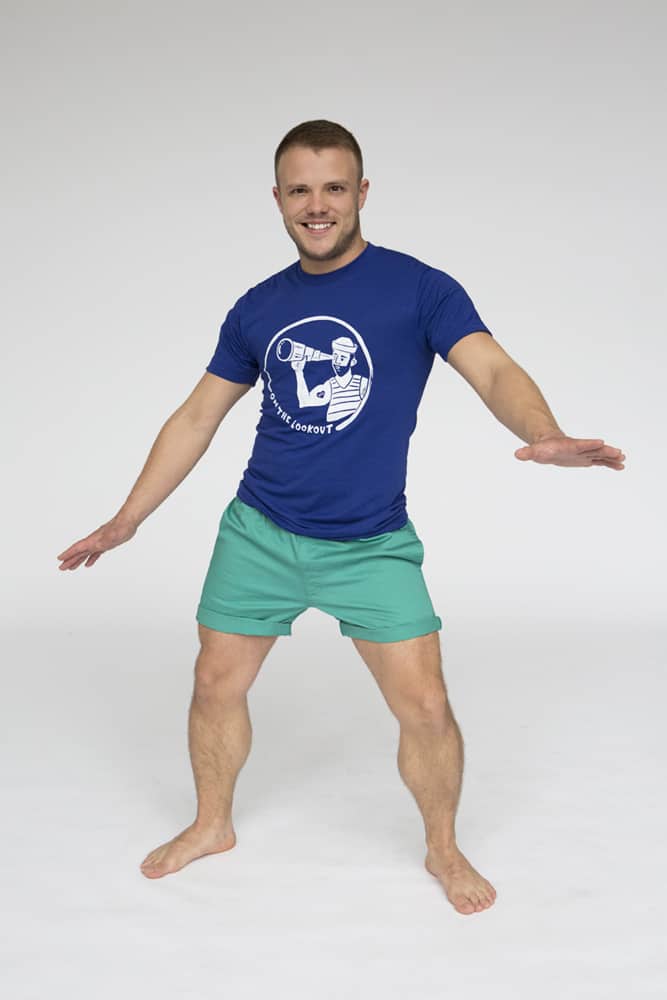 More from the Blade + Blue collection: