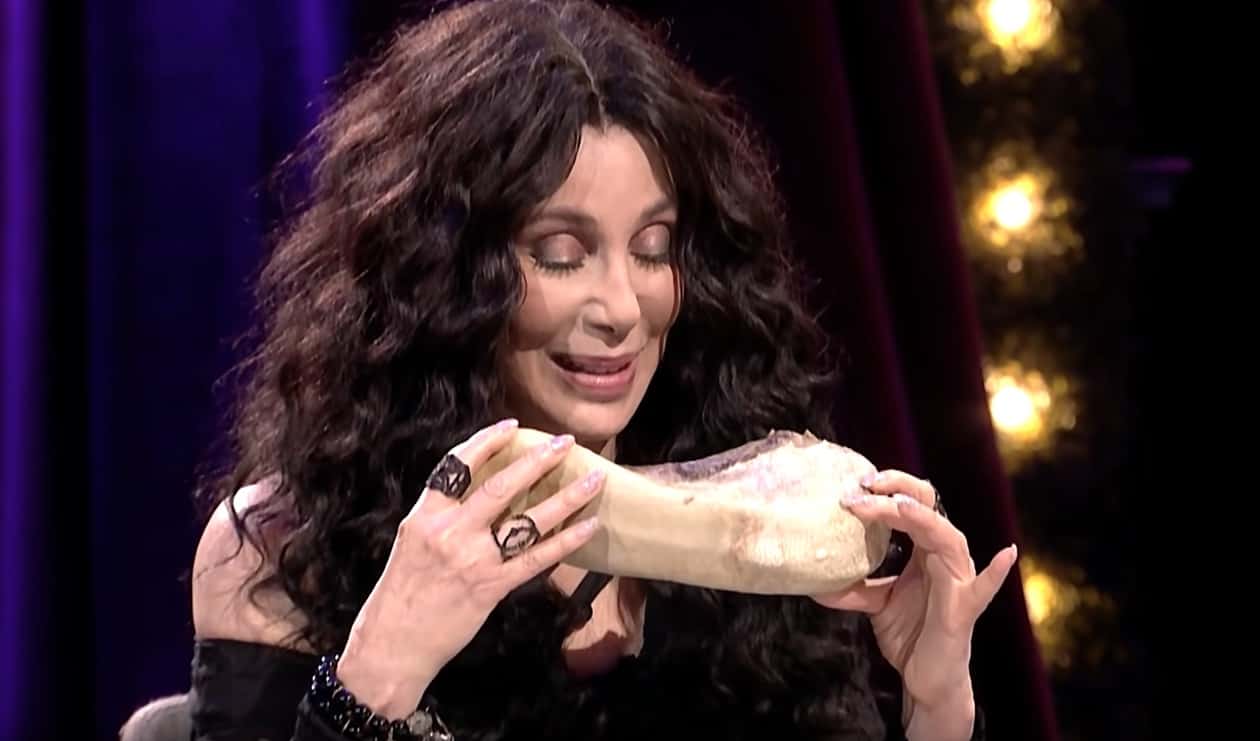 Cher paid a visit to James Corden on The Late Late Show last night and joined him for one of his favorite games, Spill Your Guts or Fill Your Guts, which requires participants to either answer a difficult question or eat something really nasty.
On the menu for Cher was Stargazy pie (a Cornish pastry dish made of baked sardines with eggs and potatoes), dried caterpillar, a cow tongue, a deep fried candy bar (that ain't bad), a scorpion, a haggis, a fish and chips smoothie, and a thousand-year-old egg.
Cher was asked two difficult questions and chose the food both times. The first question was with regard to a statement she had made that Tom Cruise was one of her top 5 lovers. Corden asked her to name the other four.
Her second question was even more difficult: say something nice about Donald Trump.
Watch: