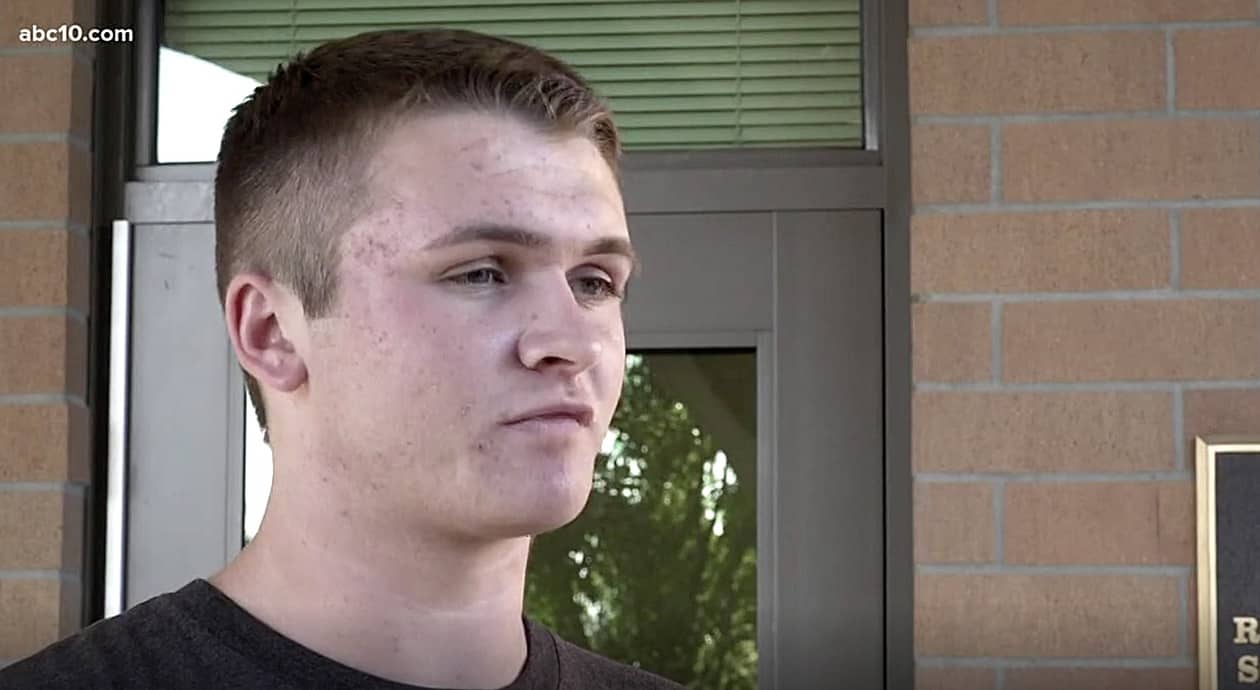 Yesterday we shared the story of Amy Estes, the Rocklin, California teacher who was prompted to take a mental health leave after students found out she is gay and she was then subjected to an onslaught of anti-gay bullying and a school which refused to have her back.
Connor Cook, a former Rocklin student who is gay, and other students appeared at a school board meeting on Wednesday night and spoke in defense of Estes, and about the toxic homophobic atmosphere at the school, ABC10 reports.
Said Cook: "A huge range of bullying took place at Rocklin High School not just to me but a lot of people. This ranged from small comments of saying, 'That's gay. You're gay. That's gross.' All the way up to to being threatened with violence…and just at some points being told to kill yourself before they do it for you."
Another student said that when she brought a Pride flag to school a staffer at the school told her it was equivalent to a Nazi or Confederate flag.
ABC10 reports: 'During the school board meeting Wednesday night, school board president Todd Lowell said the Rocklin Unified School District is committed to ensuring that "all our students, staff and families feel welcome, safe and supported" and that they "do take any kind of bullying of staff and or students seriously and investigate thoroughly." He said the comments about the alleged bullying are just one side of the story.'
Watch ABC10's report: