https://www.youtube.com/watch?v=UCFgOENQcgo
Trump lawyer Rudy Giuliani sat down with ABC News This Week's George Stephanopoulos (above) in the wake of the leak of a 20-page letter from Trump's lawyers to special counsel Robert Mueller claiming that "the president cannot illegally obstruct any aspect of the investigation into Russia's election meddling because the Constitution empowers him to, 'if he wished, terminate the inquiry, or even exercise his power to pardon.'"
The confidential memo was published on Saturday by the New York Times. Minutes before its publication, Trump had preemptively tweeted a response to it: "There was No Collusion with Russia (except by the Democrats). When will this very expensive Witch Hunt Hoax ever end? So bad for our Country. Is the Special Counsel/Justice Department leaking my lawyers letters to the Fake News Media? Should be looking at Dems corruption instead?"
https://twitter.com/realDonaldTrump/status/1002968869043097600
"The most breathtaking claim to my eyes in the letter," said Stephanopoulos to Giuliani, "is that claim that the president basically cannot be investigated for obstruction of justice, that he can terminate an investigation at any time for any reason. Any time for any reason?"
Replied Giuliani: "Firing an employee when you know that another employee is going to come in and take that job and further the investigation, cannot possibly be obstructing the investigation…for every one of these things that he did we can write out five reasons why he did it. If four of them were completely innocent and one of them is your  assumption that it's a guilty motive, which the president would deny, you can't possibly prosecute him, or recommend impeachment."
Asked Stephanopoulos: "Do you and the president's attorneys believe that the president has the power to pardon himself?"
Answered Giuliani: "He's not, but he probably does. He has no intention of pardoning himself. Doesn't say he can't. That's another really interesting constitutional argument: Can the president pardon himself? It would be an open question. I think it would probably get answered by, 'gosh that's what the Constitution says.' And if you want to change it, change it. But, yeah. I think the political ramifications of that would be tough."
Additionally, the letter revealed that Trump's lawyers admitted for the first time that Trump dictated the first misleading statement about a 2016 Trump Tower meeting between Donald Jr. and other members of Trump's campaign team and Russians who claimed to have dirt on Hillary Clinton.
"You have received all of the notes, communications and testimony indicating that the President dictated a short but accurate response to the New York Times article on behalf of his son, Donald Trump, Jr.," the letter said, according to The New York Times, which published a copy of it. "His son then followed up by making a full public disclosure regarding the meeting, including his public testimony that there was nothing to the meeting and certainly no evidence of collusion."
The acknowledgment was tucked away in the letter, which largely focused on defending Trump from a potential subpoena for testimony and asserted broad executive powers to avoid a high-stakes interview with Mueller. The letter, which CNN previously reported on, was signed by Trump's attorneys at the time, John Dowd and Jay Sekulow. Dowd left the legal team in March, while Sekulow continues representing the President.
House Majority Leader Kevin McCarthy (R-CA) appeared on State of the Union Sunday and had a difficult time when presented with a montage of Trump's lawyer's lying about that very fact.
Watch: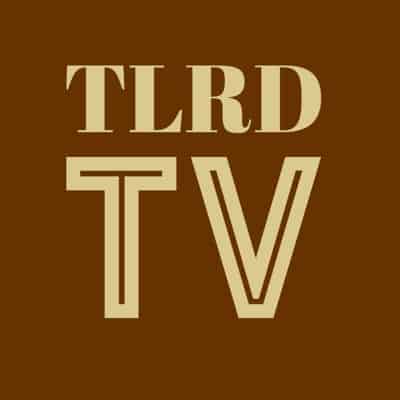 And Giuliani told Stephanopoulos that the reason you don't let the president testify is that "our recollection keeps changing, or we're not even asked a question and somebody makes an assumption."
Asked about shifting explanations for statement on Trump Tower meeting, Rudy Giuliani tells @GStephanopoulos:

"This is the reason you don't let the president testify. Our recollection keeps changing, or we're not even asked a question and somebody makes an assumption." pic.twitter.com/Ya0dK1KenB

— ABC News Politics (@ABCPolitics) June 3, 2018
In related news, on Sunday morning Trump tweeted an attack on the DOJ and FBI for not telling him about the investigation into his campaign manager Paul Manafort, who has been charged by Mueller with tax fraud, bank fraud and money laundering: "As only one of two people left who could become President, why wouldn't the FBI or Department of "Justice" have told me that they were secretly investigating Paul Manafort (on charges that were 10 years old and had been previously dropped) during my campaign? Should have told me!….Paul Manafort came into the campaign very late and was with us for a short period of time (he represented Ronald Reagan, Bob Dole & many others over the years), but we should have been told that Comey and the boys were doing a number on him, and he wouldn't have been hired!
https://twitter.com/realDonaldTrump/status/1003266374473519105
https://twitter.com/realDonaldTrump/status/1003268646070874113