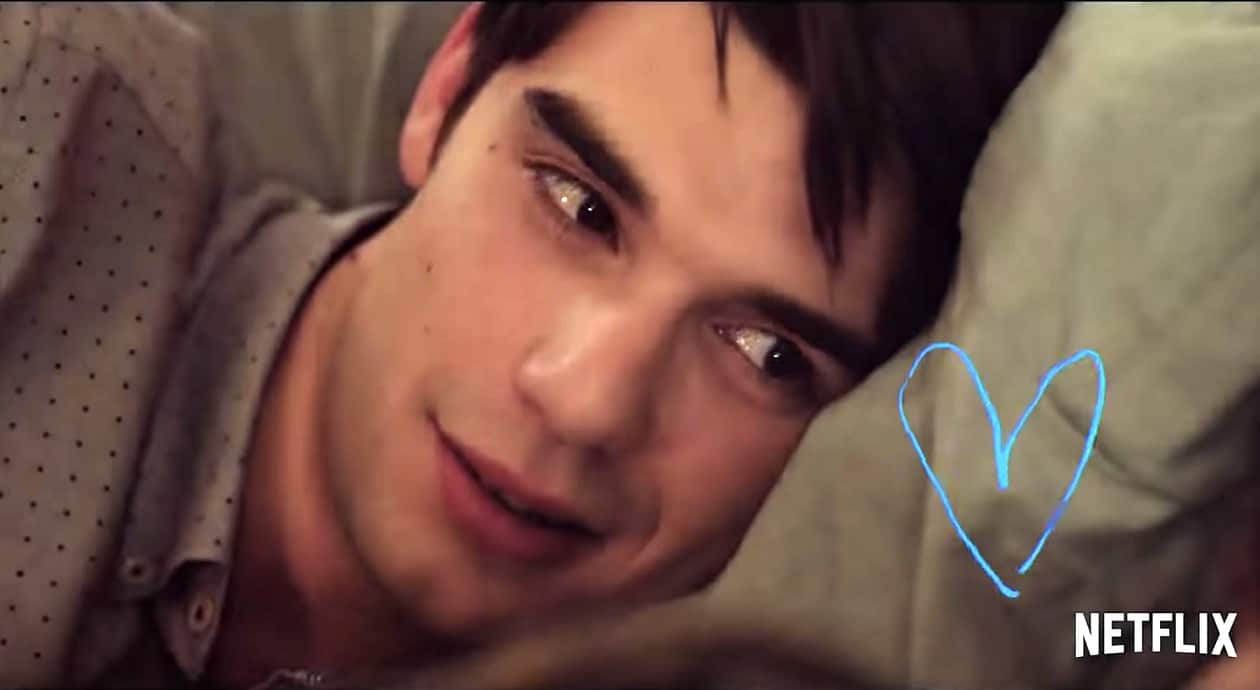 Looking for something to stream while you Netflix and chill? Check out our picks for new films streaming this month below, including Alex Strangelove, Brokeback Mountain and more.
https://www.youtube.com/watch?v=gIiOlwn4PSk
Brokeback Mountain (2005), available on Hulu June 1
Ang Lee's heartbreaking tale of two cursed lovers on the range features gut-punching dramatic performances from Jake Gyllenhaal, Heath Ledger, Michelle Williams and Anne Hathaway. Beside the tough and tender moments between Ledger and Gyllenhaal, the film is perhaps most famous for being robbed for the Best Picture Academy Award, losing to Crash.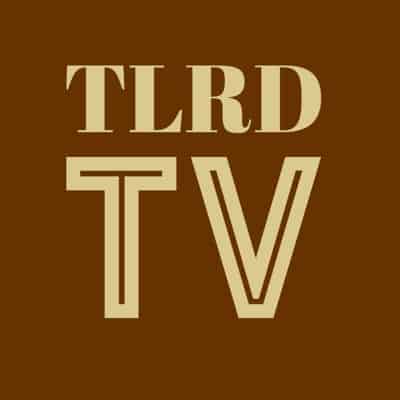 The Covenant (2006), available on Netflix June 1
A homoerotic film about teen witches? Count us in. This flick may have been a critical flop, but it helped launch the careers of heartthrobs like Sebastian Stan, Chace Crawford and Taylor Kitsch.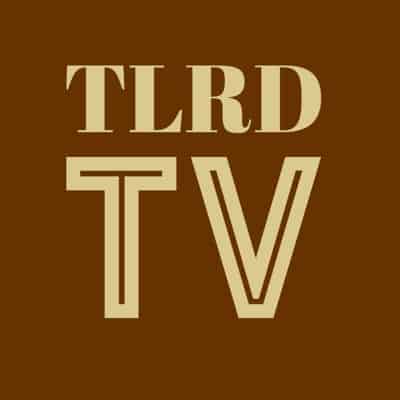 The Devil Wears Prada (2006), available on HBO June 1
A Meryl Streep film pick? For Pride month? Groundbreaking.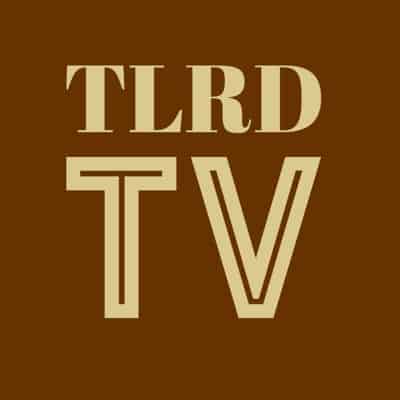 Alex Strangelove (2018), available on Netflix June 8
If you loved Love, Simon, clear your calendar for this Netflix original film. It's another suburban coming-out story, but this one skews slightly raunchier. With Ben Stiller serving as one of the film's producers, the humor gets bluer, but writer Craig Johnson ensures the heart is still all there.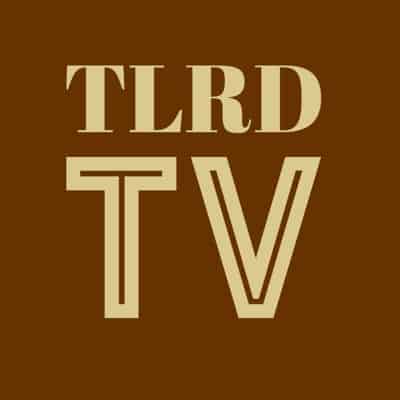 Sense8: Series Finale (2018), available on Netflix June 8
Say goodbye to the sexy sci-fi series in style with this film finale. Created by the Wachowskis, the show's expansive universe and complex mythology was coupled with lots of queer themes, earning praise from fans and critics alike.
What are you streaming this month?
All films coming to Netflix
Available June 1
101 Dalmatians
Assassination Games
Blue Jasmine
The Boy
The Covenant
The Departed
George Balanchine's The Nutcracker
He Named Me Malala
Joseph Campbell and the Power of Myth
Just Friends
Miracle
National Treasure
Nick and Norah's Infinite Playlist
Outside In
The Prince & Me 4: The Elephant Adventure
Righteous Kill
Rumor Has It
Singularity
Taking Lives
Terms and Conditions May Apply
Available June 2
The King's Speech
Available June 5
Thor: Ragnarok
Available June 8
Alex Strangelove
Ali's Wedding
Sense8: Series Finale
Available June 14
Cutie and the Boxer
Available June 15
The Imaginarium of Doctor Parnassus
La Hora Final
Lust Stories
Maktub
Set It Up
Step Up 2: The Streets
Sunday's Illness
Available June 16
In Bruges
Available June 18
Encerrados
Available June 19
Hannah Gadsby: Nanette
Available June 22
Brain on Fire
Derren Brown: Miracle
Us and Them
Available June 23
Tarzan
Available June 24
To Each, Her Own (Les Goûts et les couleurs)
Available June 26
Star Wars: The Last Jedi
W. Kamau Bell: Private School Negro
Available June 29
La Pena Maxima
Recovery Boys
TAU
Available June 30
Mohawk
All films coming to Hulu
Available June 1
1492: Conquest of Paradise
2 Days in the Valley
A Beautiful Mind
Across the Universe
Allan Quatermain and the Lost City of Gold
Apollo 13
Beer for My Horses
Bio-Dome
Blue Like Jazz
Boots on the Ground
Bowfinger
Brokeback Mountain
The Brothers Grimm
Burnt Offerings
Bull Durham
The Burbs
Chinese Box
Drive Me Crazy
Drop Zone
East is East
End of Days
Escape from Alcatraz
Event Horizon
The Eye
The Frozen Ground
Hard Rain
Harley Davidson and the Marlboro Man
Hellboy
The History Boys
House of D
I Am David
Inside
Into the West
Leprechaun
Leprechaun 2
Leprechaun 3
Leprechaun 4: In Space
Leprechaun 5: In the Hood
Leprechaun 6: Back 2 Tha Hood
Leprechaun: Origins
The Lord of the Rings: The Fellowship of the Ring
The Lord of the Rings: The Return of the King
The Lord of the Rings: The Two Towers
Mindhunters
Mutant Species
My Left Foot
Nanny Mcphee
Nurse 3D
Panic
The Pink Panther Strikes Again
Punch Drunk Love
The Quick and the Dead
Rare Birds
Religulous
Restoration
Revenge of the Pink Panther
The Running Man
Scary Movie 2
Spawn
Stanley & Iris
Sweeney Todd: The Demon Barber of Fleet Street
Tamara
Trainspotting
Universal Soldier
We Blew It
Where the Skin Lies
Windwalker
Available June 3
Max 2: White House Hero
Stargate
Available June 5
Lions for Lambs
Available June 6
Gintama
Out of the Dark
Available June 7
Allure
Available June 9
Precious
Simon Says
Available June 13
Bad Blood
Available June 15
35 and Ticking
Breakup at a Wedding
Cabin Fever: Patient Zero
The Clintons: An American Odyssey
Hellbound: Hellraiser II
The Houses October Built
The Houses October Built 2
Hunstville
In Too Deep
Low Down
Middle of Nowhere
Nina
Playin' For Love
Sirens
Smoke
So This is Christmas
Tell Them Anything You Want: A Portrait of Maurice Sendak
The Second Mother
Available June 16
Baby Mama
Killing for Love
Transformers: The Last Knight
Available June 17
Punisher: War Zone
Available June 23
Curious George 3: Back to the Jungle
Available June 25
Ballet 422
Available June 26
Shutter Island
Available June 27
Swan Princess 8
The Thousand Faces of Dunjia
Available June 29
10 x 10
Available June 30
EuroTrump
All films coming to Amazon
Available June 1
1492: Conquest Of Paradise
2 Days In The Valley
Allan Quatermain And The Lost City Of Gold
As Good As Dead
August Rush
Bad Lieutenant: Port Of Call New Orleans
Beer For My Horses
Beowulf
Black Widow (Previously called: Before It Had a Name)
Blitz
Blood And Glory
Blue Like Jazz
Breakdown
Burnt Offerings
Cavedweller
Chinese Box
Clown At Midnight
Command Performance
Danger Zone
Day Of The Dead
Doctor Zhivago
Dog Watch
Double Identity
Double Jeopardy
Dreams And Memories Of Where The Red Fern Grows
Drop Zone
Escape From Alcatraz
Event Horizon
Flickers
Forces Of Nature
Flood
Hans Christian Andersen: My Life As A Fairytale
Hard Rain
Harley Davidson And The Marlboro Man
House Of D
I Am David
Ladies Man
Leprechaun
Leprechaun 2
Leprechaun 3
Leprechaun 4: In Space
Leprechaun 5: In The Hood
Leprechaun 6: Back 2 Tha Hood
Leprechaun: Origins
Mousehunt
Mutant Species
Nacho Libre
Nurse 3D
Panic
Rare Birds
Religulous
Revenge Of The Pink Panther
Ring Of Fire
Saturday Night Fever
Serving Sara
Space Jam
Stanley & Iris
Survivor
Sweeney Todd: The Demon Barber Of Fleet Street
Tamara
Tears Of The Sun
The 4th Floor
The Age Of Innocence
The Ant Bully
The Ashram
The 'Burbs
The Care Bears Movie
The Disaster Artist
The Eye 2
The Frozen Ground
The Iceman
The Natural
The Pink Panther Strikes Again
The Running Man
The Young Karl Marx
Tilt
Universal Soldier
Vampire In Brooklyn
War, Inc.
Wonder Wheel
Available June 3
Lady Bird
Max 2: White House Hero
Stargate
Available June 5
Lions For Lambs
Available June 9
Braven
Precious
Simon Says
Available June 16
Nostalgia
Transformers: The Last Knight
June 26
Shutter Island
All films coming to HBO
Available June 1
A Cure for Wellness
A Perfect World
Bebe
Blood Work
Butch Cassidy and the Sundance Kid
The Company
The Devil Wears Prada
Dolores Claiborne
The Door in the Floor
Duplicity
El Fútbol o yo (aka My Love or My Passion)
Fletch
Fletch Lives
The Full Monty
Identity
Jersey Boys
Mr. Mom
Napoleon Dynamite
Peter Pan
The Postman Always Rings Twice
Sylvia
X2
Available June 2
Blade Runner 2049
Available June 8
El hombre que cuida (aka The Watchman)
Available June 9
Lights Out
American Made
Available June 14
Chips
Availble June 15
Mi mundial (aka Home Team)
Available June 16
The Mountain Between Us
Available June 18
It Will Be Chaos
Available June 22
Mechanic: Resurrection
Entre Nos, part 4
Available June 23
Kingsman: The Golden Circle
Available June 25
Believer
Available June 28
Semi-Pro
Available June 30
It