START WITH A LAUGH. Favorite jokes of the week.
2020. Trump campaign working with company run by former Cambridge Analytica officials: "The AP confirmed that at least four former Cambridge Analytica employees are affiliated with Data Propria, a new company specializing in voter and consumer targeting work similar to Cambridge Analytica's efforts before its collapse. The company's former head of product, Matt Oczkowski, leads the new firm, which also includes Cambridge Analytica's former chief data scientist."
AT&T MERGER. Time Warner is no more. "Television networks HBO, TBS, TNT, CNN, Cartoon Network, Turner Classic Movies and the Warner Bros. movie and television studio, based in Burbank, now have a new boss: John Stankey. The 55-year-old executive is a Los Angeles native and a 32-year veteran of AT&T and its predecessors."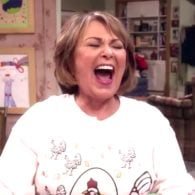 NICE TRY. Roseanne claims her tweet comparing Valerie Jarrett to an ape was about anti-Semitism.
TRADE WAR. Trump announces new tariffs on China, and China retaliates: 'President Trump followed through Friday on his threat to crack down on China for its "very unfair" trade practices, announcing that he is imposing a 25-percent tariff on $50 billion in Chinese imports. Beijing already has promised to retaliate with equivalent measures of its own, designed to hit the president's supporters in farm states and the industrial Midwest.
GOOD AS HELL. Lizzo talks about sexuality, gender, and body positivity.
BEST FRIENDS. Nobody's gonna stop Trump from meeting with Putin.
CZECH REPUBLIC. President calls press conference to burn underwear.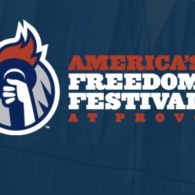 PROVO. Deal allows LGBTQ groups to march in America's Freedom Festival parade: "It came after intense political and community pressure on the festival and hours of closed-door talks that FOX 13 was told included tears and shouting, but ultimately, agreement and compromise. Mormons Building Bridges' Kendall Wilcox said all LGBTQ groups would now be allowed in the parade with a float."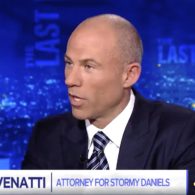 BRENT BLAKELY. Michael Cohen lawyer asks federal judge for gag order on Stormy Daniels lawyer Michael Avenatti: "As this Court has probably already surmised, Ms. Avenatti's actions are mainly driven by his seemingly unquenchable thirst for publicity. Mr. Avenatti's publicity tour, wherein he routinely denigrates Mr. Cohen with claims of alleged criminal conduct, is contrary to the California Rules of Professional Conduct, likely to result in Mr. Cohen being deprived of his right to a fair trial, and threatens to turn what should be a solemn Federal Court proceeding into a media circus," Blakely wrote in an application filed with U.S. District Court Judge James Otero.
EDM. Black men helped create it, why do white men dominate it?
POLAND. Court rules against printer who refused to produce gay rights banner: "In a case that upholds a lower-court ruling and has produced fierce reactions in the strongly Catholic country, the court said the print-worker in Lodz, who refused to produce the banner for an LGBT business group, breached Polish laws against denying professional services without a valid reason."
TRAILER OF THE DAY. Pick of the Litter.
SURPRISE SUBWAY APPEARANCE OF THE DAY. Christina Aguilera.
https://www.youtube.com/watch?v=tPwuLLL64HM
FRIDAY FLASH. Nathaniel Hunt and Ty by Bobby Augustine.
https://www.instagram.com/p/Bjpbxv_gkco/?taken-by=natejames91