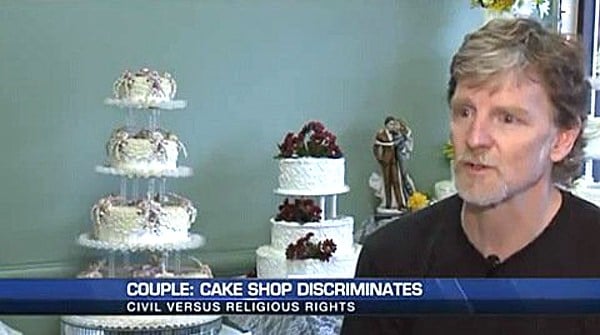 A new poll released in the wake of the U.S. Supreme Court's ruling in favor of anti-gay baker Jack Phillips reveals that most Americans oppose businesses that refuse to serve gay people.
In the poll, 72 percent of respondents said business owners, because of their religious beliefs, should not be allowed to refuse to serve customers based on sexual orientation, while 14 percent said they do have that right. Another 9 percent said businesses have the right "only in certain circumstances" and 6 percent said they do not know.
Like other recent surveys of American adults, the Reuters/Ipsos poll also found that the number of Americans who support gay marriage has increased in recent years. In the poll, 53 percent of respondents said same-sex couples should be allowed to marry legally, with all the same rights as marriages between a man and a woman. This is up from 42 percent who said so in a similar Reuters/Ipsos poll in late 2013.