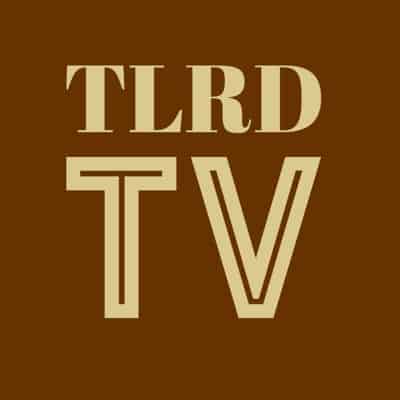 On Monday night, Donald Trump named federal appeals court judge Brett Kavanaugh as his nominee to fill Justice Anthony Kennedy's seat on the Supreme Court. While Kavanaugh has not ruled specifically on LGBTQ rights, he has been vetted by the anti-LGBTQ hate group Family Research Council which would not endorse a candidate who would rule for LGBTQ equality.
Here's how Lambda Legal, ACLU, HRC, GLAAD, Planned Parenthood, the National Center for Lesbian Rights, Transgender Law Center, Freedom for All Americans, One Colorado, Equality California, The Leadership Conference on Civil and Human Rights, and National LGBTQ Task Force reacted to the news.
LAMBDA LEGAL,Rachel B. Tiven, Chief Executive Officer:
"Judge Kavanaugh would guarantee 40 more years of Trump's values on the Supreme Court. Like every other judicial nominee who has a seal of approval from the Heritage Foundation and the Federalist Society, Judge Kavanaugh shares Donald Trump's same distorted view of the law. We have good reason to fear that Judge Kavanaugh will abuse his power on the Court to protect the wealthy and the powerful while depriving LGBT Americans of our dignity, demeaning our community, and diminishing our status as equal citizens. There is too much at stake to allow Judge Kavanaugh to sit on the Court that, over its history, has decided who can marry, who can vote, and who is equal.
"President Trump wants a Supreme Court justice who looks like him, acts like him, and only protects people like him. Brett Kavanaugh has argued that sitting Presidents should not be subject to civil or criminal charges while in office and that presidents should be able to dismiss any lawyer "out to get him." Kavanaugh also thinks that the president does not need to follow the law if he thinks the law is unconstitutional.  At this moment in our history, the country not only deserves but needs a judge who will be loyal first and foremost to our Constitution and the rule of law.  During his last confirmation hearing, Judge Kavanaugh tried to obfuscate his involvement in the development of the Bush White House's torture policies.  We do not believe that Judge Kavanaugh can be trusted with the incredible responsibility of a seat on the Supreme Court at a time when forces are aligned to undermine marriage equality, access to abortion and the Affordable Care Act. A judge with this kind of record should not occupy a seat on the Supreme Court that has been the critical swing vote on LGBT issues, as well as abortion, healthcare, voting rights, and many other important civil rights questions, for decades to come.
"Throughout this nomination process, Lambda Legal will continue to lead the fight to protect LGBT people from those who seek to do us harm — whether that's in state courts or the highest court in the land. But this fight is also about every American's right to affordable healthcare and reproductive freedom. The President chose Judge Kavanaugh to gut abortion and birth control, to erase coverage for pre-existing conditions, and to undermine marriage equality. This is why Democrats must hold Senate Republicans to the 'McConnell Standard' and oppose any hearing or vote on Judge Kavanaugh's nomination to the Supreme Court until after the 2018 mid-term elections. We cannot afford 40 more years of Trump values on this court."
"Trump's pick for the Supreme Court is a divisive, radical conservative whose appointment would pose a devastating threat to the rights and well-being of transgender people nationwide. We need a Supreme Court that will uphold the values of freedom, fairness, and equal protection enshrined in our Constitution, not green-light discrimination against transgender people, communities of color, immigrants, people with disabilities, and others under attack by this administration. The person who fills this seat will likely have a deciding vote on issues like health care, reproductive justice, and transgender people's freedom to be our authentic selves and participate in public life, so our lives hang in the balance. Transgender Law Center demands that the Senate reject Kavanaugh and we urge our community to call their Senators to oppose the nomination.
As we brace for this critical fight, we also call on our community to remember our strength, resilience, and history of resistance. From slavery to internment to recent decisions on voting rights and the Muslim ban, the Supreme Court has a cruel legacy of injustice. TLC has long believed that we must resist not only through courts and legislatures, but through rallying together, organizing, and protecting each other as we have always done."
ACLU:
American Civil Liberties Union Legal Director David Cole issued the following statement in response to President Trump's nomination of Brett Kavanaugh to the Supreme Court:
"Brett Kavanaugh may bring the requisite experience, but given Donald Trump's promise to overturn Roe v. Wade, the decision that recognized the right to an abortion, and efforts to reverse progress on civil rights and civil liberties, that's not enough. It's incumbent on Congress to determine whether Kavanaugh's legal views are compatible with the powerful role he will play for generations.
"If confirmed, Kavanaugh could very well be the decisive vote Trump needs in the Supreme Court to give his concerted campaign to undermine civil liberties and civil rights long-term impact. And in light of President Trump's promise to appoint justices who would overturn Roe, this nomination could jeopardize the right to an abortion millions of women and families have relied on for more than four decades.
"Justice Kennedy kept the court in the mainstream by having an open mind and a commitment to an evolving Constitution. Senators should ask Kavanaugh whether he agrees that constitutional law evolves with the times, as it did in recognizing that segregation is unconstitutional, that sex discrimination violates the Equal Protection Clause, and that marriage equality is constitutionally guaranteed."
"In nominating Brett Kavanaugh, Donald Trump has followed through on his threat to nominate a justice who would undermine LGBTQ equality, women's reproductive rights and affordable healthcare," said HRC President Chad Griffin. "Now, the Senate has a responsibility to fulfill its constitutional duty, serve as a check on this reckless president and reject Brett Kavanaugh's nomination. This nominee was hand-picked by anti-LGBTQ, anti-choice groups in an explicit effort to undermine equality — and the prospect of a Justice Kavanaugh threatens to erode our nation's civil rights laws, block transgender troops from bravely serving this nation and allow a license to discriminate against LGBTQ people in every aspect of American life. The 2018 midterm elections just became the most consequential elections of our lifetime, and we must seize the opportunity to pull the emergency brake on this regime. We need to vote this November like our lives depend on it — because they do."
Statement from Dawn Laguens, Executive Vice President, Planned Parenthood Federation of America:
"We oppose the nomination of Brett Kavanaugh to the Supreme Court, and call on the Senate to do the same. There's no way to sugarcoat it: with this nomination, the constitutional right to access safe, legal abortion in this country is on the line. We already know how Brett Kavanaugh would rule on Roe v. Wade, because the president told us so. We take Trump at his word that Brett Kavanaugh would overturn Roe v. Wade and get rid of the Affordable Care Act. The balance of the Supreme Court is at stake — we cannot allow it to be tilted against the constitutional right to access abortion. Generations of women, especially women of color, will be affected. And generations of people have grown up only knowing a country where they have the right to access safe, legal abortion. We cannot allow our children and grandchildren to have fewer rights than we do today."
Planned Parenthood calls for the Senate to judge any Trump nominee to the Supreme Court by the Personal Liberty Standard: That is, the Senate must only confirm a justice who affirmatively declares that they believe the U.S. Constitution protects individual liberty and the right of all people to make personal decisions about their bodies and personal relationships — including the right to use contraception and the right to have an abortion. Kavanaugh was on Donald Trump's short list of potential nominees who were approved by the ultra-conservative Heritage Foundation and Federalist Society, and who satisfied Trump's test that they would, if confirmed, "automatically" overturn Roe v. Wade and work to undermine accessible and affordable health care. We take President Trump at his word that Kavanaugh is committed to gutting Roe v. Wade, and the burden is on Kavanaugh to demonstrate that he does not meet Trump's litmus test.
More than 70 percent of Americans support access to abortion, including a majority of Democrats, Independents, and Republicans. Under the Trump-Pence administration, the courts are often the last and only check on harmful policies that would take away access to safe, legal abortion. The Supreme Court could soon take a number of pivotal cases that could determine the future of people's reproductive rights in this country, and Kavanaugh's appointment would  determine the health and freedom of countless women's lives.
NATIONAL CENTER FOR LESBIAN RIGHTS:
National Center for Lesbian Rights (NCLR) Legal Director Shannon Minter issued the below statement in response to President Trump's nomination of Judge Brett Kavanaugh to the Supreme Court. Minter, a transgender man who has been litigating LGBT legal cases for more than 20 years, is one of the lead attorneys working to stop Trump's transgender military ban in Doe v. Trumpand Stockman v. Trump and was part of the team of attorneys to win national marriage equality in the Supreme Court case Obergefell v. Hodges.
"For decades, the Supreme Court has recognized the fundamental equality of LGBT people under the law. The Court's landmark decisions in cases such as Romer, Lawrence, and Obergefell are deeply rooted in the Court's jurisprudence and have been relied upon by millions of LGBT people and others. Any backtracking on those precedents would be unthinkable.
"At the same time, the potential for decisions that cause lasting harm to LGBT people and their families is real as new issues and cases come before the Court. We urge the Senate to explore these issues carefully and to ensure that any person who sits on our nation's highest court understands the realities facing LGBT communities and others for whom our Constitution's promise of freedom and equality is not yet fully realized. To date, there is nothing in Judge Brett Kavanaugh's record to indicate that he understands the real-world impact of discrimination on LGBT people or the importance of construing our nation's laws to enable them to participate fully and equally in society. The Supreme Court must be a court for all, not just for the privileged few.
"It is sobering that a president who has shown disregard for many of our nation's most cherished rights and freedoms has an opportunity to appoint a second justice to the Supreme Court. This moment is a wake-up call to LGBT people and others about the critical importance of elections and the need to vote this November."
LEADERSHIP CONFERENCE ON CIVIL HUMAN RIGHTS:
Vanita Gupta, president and CEO of The Leadership Conference on Civil and Human Rights, issued the following statement on President Donald Trump's announcement that he intends to nominate Brett Kavanaugh to be an Associate Justice of the Supreme Court of the United States:
"Brett Kavanaugh is a direct threat to our civil and human rights and is unfit to serve on our nation's highest court. Like President Trump, he would protect the rights of the wealthy and powerful over the rights of all – a fact verified by his prominence on Trump's vaunted short list of potential nominees. Earning a spot on this list of anti-civil and human rights all-stars required satisfying the ultra-conservative Heritage Foundation and Federalist Society and passing Trump's ideological litmus tests. Trump promised that, if confirmed, his nominee would overturn Roe v. Wade, and undermine the Affordable Care Act, which would have a devastating impact on those with pre-existing conditions, people of color, women, people with disabilities, and millions of others for decades to come. Access to health care is a civil and human rights issue of profound importance.
"Kavanaugh believes that the president is above the law, and he would not be a check on Trump's abuse of power. Kavanaugh wrote that the president should have 'absolute discretion' to determine whether and when to appoint or fire a special counsel like Robert Mueller. And Kavanaugh has said that a sitting president should not be criminally indicted, no matter what evidence of wrongdoing is uncovered. No wonder President Trump has nominated this man to the Supreme Court, which will ultimately decide whether he, his family, or his aides can be held accountable by the special counsel.
"Kavanaugh has consistently ruled for the wealthy and powerful over the rights of workers, consumers, and women seeking access to health care. In three cases upholding aspects of the Affordable Care Act, he dissented in each of them. And he has consistently sided with industry and ruled against environmental protections. His record demonstrates that he will not uphold Supreme Court precedent that the Constitution protects individual liberty and the right of all people to make personal decisions about their bodies and their personal relationships.
"From criminal justice to immigrant justice, voting rights, and the rights of LGBTQ people, our civil and human rights hang in the balance with this Supreme Court nomination. Senators must put country over party to protect their constituents, the Constitution, and civil and human rights by rejecting this extreme nomination."
Trump's pick will clearly pull the Supreme Court to the far-right if confirmed and will put the rights of LGBTQ people at risk.
Kavanaugh is a right-wing, anti-LGBTQ pick:
He has been backed by the anti-LGBTQ extremist group the Family Research Council
He will put Roe v Wade at risk: In one case he opposed a migrant teen's access to abortion and stated that "Government has permissible interests in favoring fetal life."
Thinks president's have a right to not enforce laws they deem unconstitutional, even if the courts ruled it was.
Believes the Consumer Financial Protection Bureau is unconstitutional.
Praised by Ann Coulter who believes Kavanaugh "has a terrific record as a judge."
"There hasn't been a nominee for the Supreme Court this extreme since Robert Bork," Carey stated and continued that "Kavanaugh is a clear choice for Trump to expand his own power and escape the Mueller investigation." Bork did not become a Supreme Court justice, many attribute the late Senator Edward Kennedy's speech on the Senate floor on Robert Bork's America, which Carey echoed in her statement on Kavanaugh's America, as a pivotal point in stopping the nomination.
Stacey Long Simmons, director of the advocacy and action department at the National LGBTQ Task Force sounded the call to action stating in response to Trump's pick that "We're prepared to do everything in our power to prevent Brett Kavanaugh from being seated on the bench."
President Donald Trump tonight nominated D.C. Circuit Court Judge Brett Kavanaugh to serve on the U.S. Supreme Court. Kavanaugh — who previously worked in the George W. Bush administration — hasn't weighed in explicitly on high-profile issues related to LGBTQ nondiscrimination, though the rabidly anti-LGBTQ Family Research Council has in the past lavished praise on his judicial record. Kavanaugh's nomination comes at a critical moment for the LGBTQ community: more Americans than ever before support ensuring LGBTQ people are treated fairly and equally under the law, and a growing number of court cases are affirming the importance of nondiscrimination protections. Any number of LGBTQ-related issues could land before the Supreme Court in the coming years, including whether anti-LGBTQ employment and housing discrimination is prohibited under federal law, the validity of exemptions from nondiscrimination laws that allow a special 'License to Discriminate' for businesses, the dignity of transgender students in schools, and the constitutionality of the Trump-Pence transgender military ban.
"A supermajority of Americans from all walks of life support treating LGBTQ people fairly and equally under our laws," said Freedom for All Americans CEO, Masen Davis. "Lawmakers on Capitol Hill should do what they know is right and only confirm a Supreme Court nominee who has demonstrated a commitment to our nation's founding values. There is too much at stake for lawmakers to simply give this seat away without a thorough and thoughtful vetting process."
GLAAD encouraged supporters to contact their Senators via the organization's Amp Your Voice Action Center.
"If confirmed, Brett Kavanaugh will have the chance to codify President Trump and Vice President Pence's dangerous anti-LGBTQ record and the agenda of anti-LGBTQ groups into law for decades to come," said Sarah Kate Ellis, President and CEO of GLAAD. "Like Neil Gorsuch before him, Kavanaugh is an ideologically driven pick designed to create an activist Supreme Court that will undermine rights and protections for women, LGBTQ people, immigrants, and all vulnerable people. Americans do not want or need 40 more years of Trump's values."
Known anti-LGBTQ hate group Family Resource Council has supported Kavanaugh's nomination to the D.C. Circuit Court of appeals, and several anti-LGBTQ groups and organizations are also known to have played a role in recommending and vetting President Trump's lists of Supreme Court nominations in advance, including Kavanaugh.
The Federalist Society, a pipeline for conservative judges to gain appointments, including to the Supreme Court, vetted Kavanaugh. The Federalist Society has produced materials arguing against every major LGBTQ policy proposal including the Employment Non Discrimination Act,hate crimes legislation, Don't Ask Don't Tell, and transgender accommodations. Kavanaughhas been a member of the Federalist Society which was also instrumental in Chief Justice Roberts' nomination and confirmation along with Justices Neil Gorsuch and Samuel Alito, all of whom were members.
Kavanaugh was also vetted, and is considered to be a "stellar" judge, by  the virulently anti-LGBTQ Heritage Foundation, which has claimed that marriage equality would make people less monogamous, increase abortions, and eventually lead to "group marriage," and consistently opposes transgender rights.
Should Kavanaugh be confirmed, marriage equality would not be the only Supreme Court precedent in jeopardy. As a candidate, President Trump stated that he will only put "pro life" judges on the court, and that he wants to overturn the landmark Roe v. Wade decision that recognized that the constitutional right to privacy extends to a woman's right to make personal medical decisions, including access to abortion. Kavanaugh dissented on a recent decision that allowed an immigrant teenager to access an abortion.
President Trump's concerning selection of Brett Kavanaugh, and his record of appointing anti-LGBTQ federal judges, have put hard won LGBTQ rights and protections in jeopardy. GLAAD is encouraging people to contact their Senators and ask them to support pro-equality judicial nominations and oppose Kavanaugh's confirmation at our Amp Your Voice Action Center.
Equality California, the nation's largest statewide LGBTQ civil rights organization, released the following statement from Executive Director Rick Zbur condemning Trump's pick:
"Judge Brett Kavanaugh is a far-right extremist who may satisfy the litmus test established by the president's supporters, but has consistently ruled against some of our most fundamental American freedoms. To replace Justice Kennedy with a dangerously radical opponent of LGBTQ equality, reproductive rights, affordable healthcare and fair elections would be an affront to the lives of people across the political spectrum who value these fundamental freedoms.
"There is too much at stake for the LGBTQ community to sit back and let the Senate confirm another radical anti-LGBTQ extremist to the U.S. Supreme Court. There is too much at stake to allow Trump to turn back the clock on equality any further. Senator Mitch McConnell should follow his own rule and 'give the people a voice in the filling of this vacancy.'"
Tonight, One Colorado, the state's leading advocacy organization for lesbian, gay, bisexual, transgender, and queer Coloradans and their families, released the following statement from Executive Director Daniel Ramos in reaction to the news that President Trump has nominated Judge Brett Kavanaugh to replace Justice Anthony Kennedy on the U.S. Supreme Court:
"President Trump continues to pursue his anti-LGBTQ agenda with his nomination of Judge Brett Kavanaugh to the U.S. Supreme Court. With this nomination, basic rights and protections LGBTQ Coloradans rely on are now at serious risk — including the ability to adopt and foster children, protection from discrimination in employment, housing, and public spaces; and the ability to get health insurance even if you have a pre-existing condition."
"I am calling on Colorado's U.S. Senators, Michael Bennet and Cory Gardner, to fulfill their constitutional responsibility to thoroughly and closely examine this nominee and make sure he unequivocally acknowledges and respects full equality under the law for LGBTQ Americans. The stakes are too high for this process to be rushed or taken lightly."