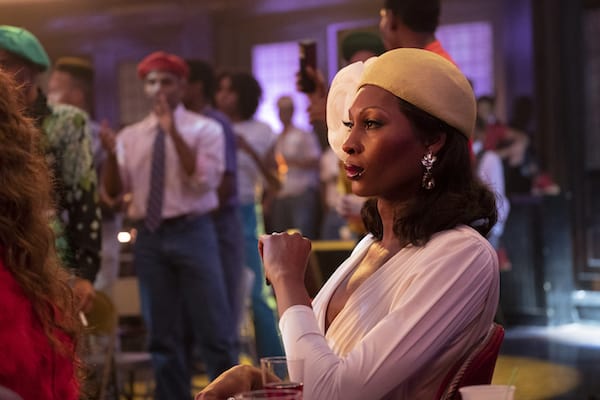 Check out our weekly guide to TV this week, and make sure you're catching the big premieres, crucial episodes and the stuff you won't admit you watch when no one's looking.
Get a preview of the future awaiting America with the season finale of The Handmaid's Tale Wednesday on Hulu. Find out the fates of June (Elisabeth Moss), Serena (Yvonne Strahovski), Emily (Alexis Bledel) and more. (Spoiler alert: It's not good!)
https://www.youtube.com/watch?v=7PHX5gpjro0
The second season of Hulu's period drama Harlots hits the streaming platform Wednesday as well. The series follows the exploits of the women working two brothels in 18th century England. Among the ensemble are Violet (Rosalind Eleazar) and Amelia (Jordon Stevens), two women working the oldest profession who find themselves in a romantic relationship with one another.
The first half of this season of Real Housewives of New York has already been a treasure. It featured plenty of Luann's arrest, drunken Dorinda and the fallout of Bethenny and Carole's friendship. However, the second half of the season, beginning Wednesday at 9 p.m. Eastern on Bravo looks absolutely bonkers. We're going to get Luann's cabaret show, Ramona "dating," and the infamous boat trip that very nearly drowned the entire cast. Every other Real Housewives cast should take notice: THIS is how you do it.
Speaking of exceptional trash TV, Bravo's Southern Charm wraps another scandalous season Thursday at 9 p.m. Eastern on Bravo. Granted, the off-screen drama has eclipsed this season's storylines, but it's still going to be something to see Thomas' monster of a girlfriend (and proud Melania Trump wannabe) Ashley get called out for being a high-end escort at the big winter ball.
If you're still not watching Pose, you're only punishing yourself. Not only does it take the best of Ryan Murphy's work — the luxe visuals, the terrific performances — but it's got some of the most bold, authentic queer storytelling beautifully told. Catch up on the premiere season and don't miss the latest installment Sunday at 9 p.m. Eastern on FX.
What are you watching this week on TV?