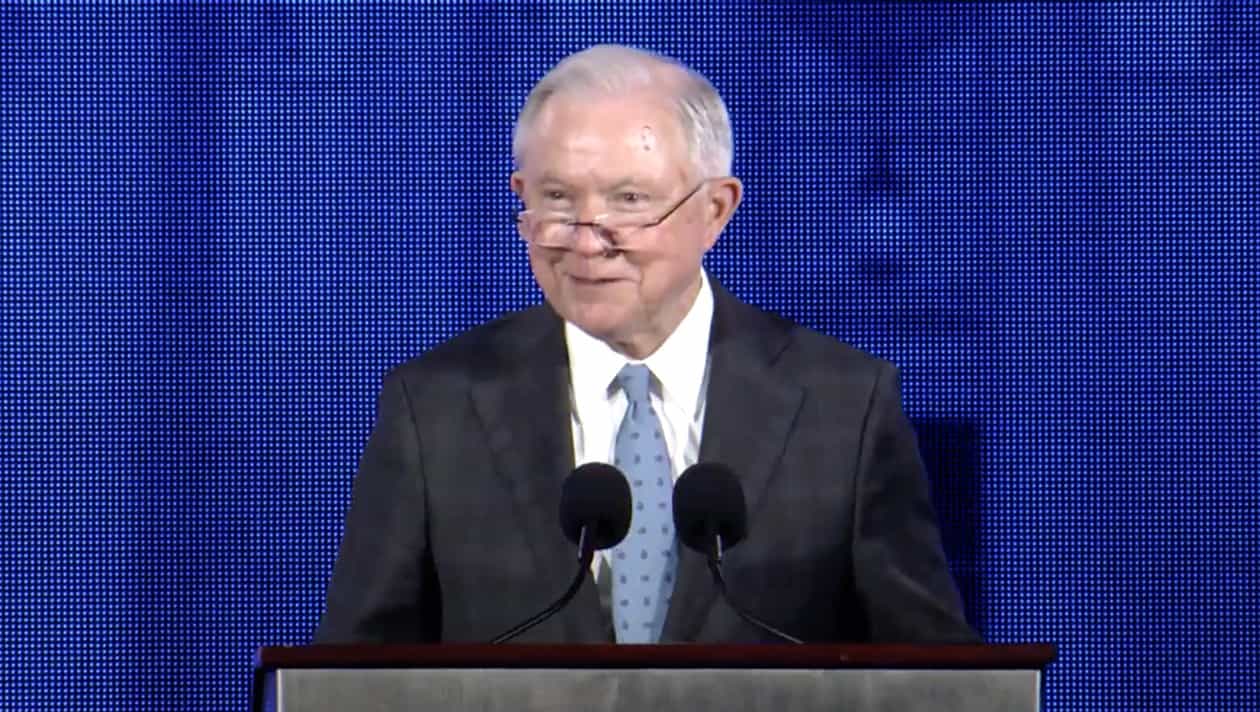 Attorney General Jeff Sessions fired back at Donald Trump after Trump went after him in a FOX & Friends interview on Thursday morning.
Said Trump in that interview: "I put in an attorney general that never took control of the Justice Department, Jeff Sessions. Never took control of the Justice Department. It's sort of an incredible thing."
Sessions released a rare statement in response: "I took control of the Department of Justice the day I was sworn in, which is why we have had unprecedented success at effectuating the President's agenda—one that protects the safety and security and rights of the American people, reduces violent crime, enforces our immigration laws, promotes economic growth, and advances religious liberty. While I am Attorney General, the actions of the Department of Justice will not be improperly influenced by political considerations. I demand the highest standards, and where they are not met, I take action. However, no nation has a more talented, more dedicated group of law enforcement investigators and prosecutors than the United States. I am proud to serve with them and proud of the work we have done in successfully advancing the rule of law."
In related news, Senator Lindsey Graham told Bloomberg that Trump would likely fire Sessions after the midterms: "The president's entitled to an attorney general he has faith in, somebody that's qualified for the job, and I think there will come a time, sooner rather than later, where it will be time to have a new face and a fresh voice at the Department of Justice. Clearly, Attorney General Sessions doesn't have the confidence of the president."
Republican Senator Ben Sasse said he warned Trump that firing Sessions "would be a very, very, very bad idea."
Said Sasse: "I would just like to say in public what I've been saying to my colleagues in a message I just communicated to the president of the United States. It would be a very, very, very bad idea to fire the attorney general because he's not executing his job as a political hack. That is not the job of the attorney general."
Senator Susan Collins said it would not be a "wise move" to fire Sessions and she didn't see the votes to have another attorney general confirmed.