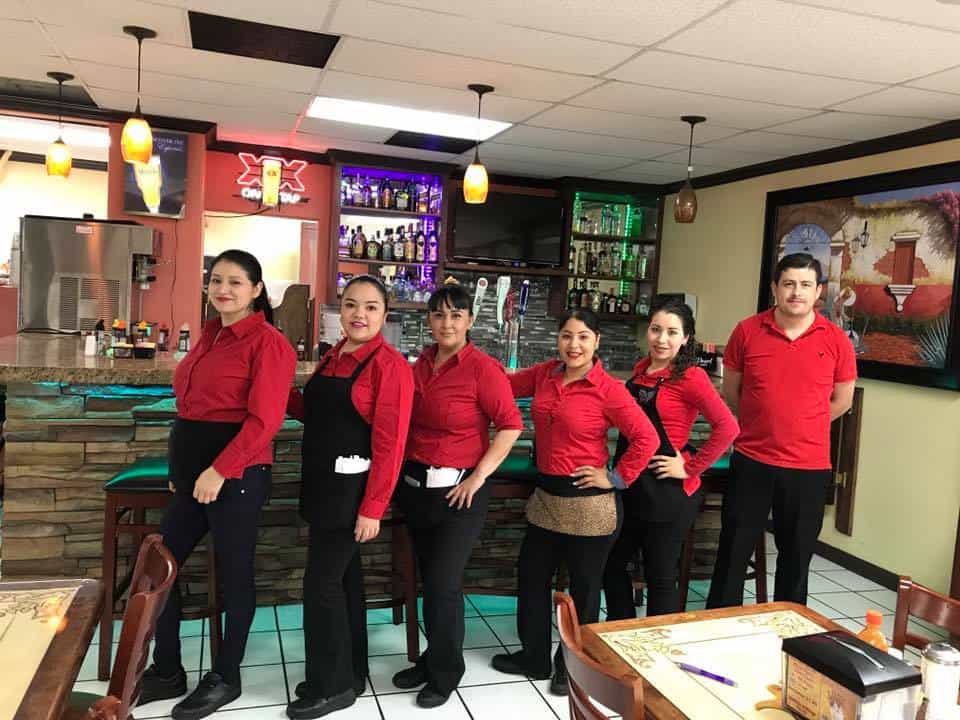 Agave Jalisco, a Mexican restaurant in Corpus Christi, Texas, fired an employee after a customer's report of a homophobic incident went viral on Facebook.
Sandra Clement, a local high school principal, wrote in a Facebook post (since deleted) that she was at the restaurant with her gay son and his boyfriend when an employee began taunting them.
The Caller Times reported on Clement's post: "(Clement's son and his boyfriend) exchanged a hug as they entered the restaurant and a male employee pointed at them while talking to some female employees seated at a table and screamed 'jotos.' (The employee) proceeded to walk to the kitchen tossing his towel in the air loudly singing 'jotos' over and over again. "The other employees in the kitchen, the female employees seated at a table, and the waiter were laughing and looking at my son and his boyfriend."
The restaurant fired the employee, releasing a statement:
On behalf of Agave Jalisco Restaurant on Ayers, the owners, and it's employees, we want to make the following statement:
Agave Jalisco Restaurant wants to offer our most sincere apology. We want to make a statement regarding the event that happened on August 30, 2018. Where a young man and his boyfriend were allegedly called a derogatory slur in Spanish and taunted. Agave Jalisco is an independently, family owned, business. We the owner's and management know the seriousness of this issue, and want to state that we do not condone or accept this type of homophobic behavior from any single person whom is a part of the team of Agave Jalisco.
In the incident, it is stated that the management was contacted and did nothing to fix the problem or apologize. This is true, but the wrong Agave Jalisco was contacted on accident. Again, we are independently owned and the Agave Jalisco contacted the day of, was the one located at 5922 S Staples St, not our restaurant located at 2001 Ayers St. If we would have known about this issue sooner we would have addressed it swiftly and aggressively.
Agave Jalisco restaurant is a full service Mexican restaurant that aims to please customers with good food, great service, and most importantly an atmosphere where you can enjoy your meal in peace, free of judgement. We are family owned, we have taught our family and children to go out into the world, and treat everyone, the same way that they would want to be treated. This matter was looked into for several hours, in order to find out how and why this happened.
Unfortunately we can not control the actions of our employees 100% of the time and sometimes we have issues come up. However in our findings we found that the employee who allegedly said these derogatory, homophobic statements, was no longer fit to give any type of customer service with Agave Jalisco and it's team. This employee will be terminated. In order to ensure that this never happens again, we will also be making the entire Agave Jalisco team take a sensitivity class as soon as possible.
We want to reiterate that the actions of this employee in no way reflect Agave Jalisco Restaurant and it's values or beliefs. The Clement family has been reached out too, in order to offer a personal apology. We are writing this statement now as a public apology the Clement family, Miguel Clement, and his boyfriend. We here at Agave Jalisco are truly sorry for what happened that day, and will strive to always make Agave Jalisco a loving, accepting business, free of judgement. We will make sure this never happens again.
Clement was pleased with the response, writing on Facebook: "Our son, his boyfriend, and our family applaud Agave Jalisco for taking swift action in addressing the unfortunate incident. Although they cannot control every employee, they have stepped up to ensure they are held accountable. Much appreciated! We encourage all community members to join us in supporting Agave Jalisco as they have shown true character and compassion. I will delete all social media posts I made on the incident so we can move forward as a community. I can't put into words how thankful we are for all the love and support our son and his boyfriend have received. Above all else, let's be kind."