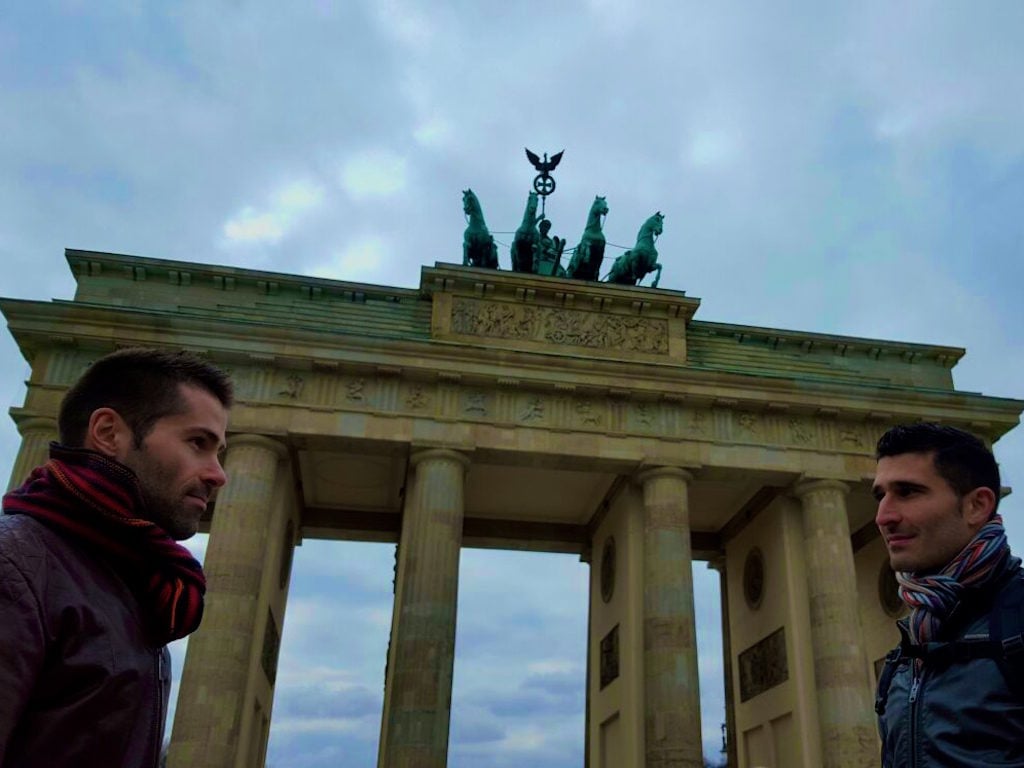 Berlin is the capital of Germany and one of the most gay-friendly places in the world to visit. Schöneberg is the heart of the gay community of Berlin, and has been ever since the 1920s when it became the first ever gay village in the world.
More recently, alternative gay scenes have started to spring up elsewhere in the city, particularly in the East – in Kreuzberg, Neukölln and Friedrichshain.
These are our 5 favorite things for gay travelers to do based on our exploration of the gay scene of Berlin:
#1 Stay in a hetero-friendly hotel
We love the Axel hotel chain. It's targeted to gay men, with the tag line "hetero-friendly," and "Please Disturb" signs you can place on your door for extra attention!
Axel is located right in the heart of Schöneberg, making it the ideal base to stay if you want to party in this part of the city. It's also a really stylish hotel, complete with gym, Jacuzzi and saunas. For more info, we've put together more gay hotels in Berlin we've discovered.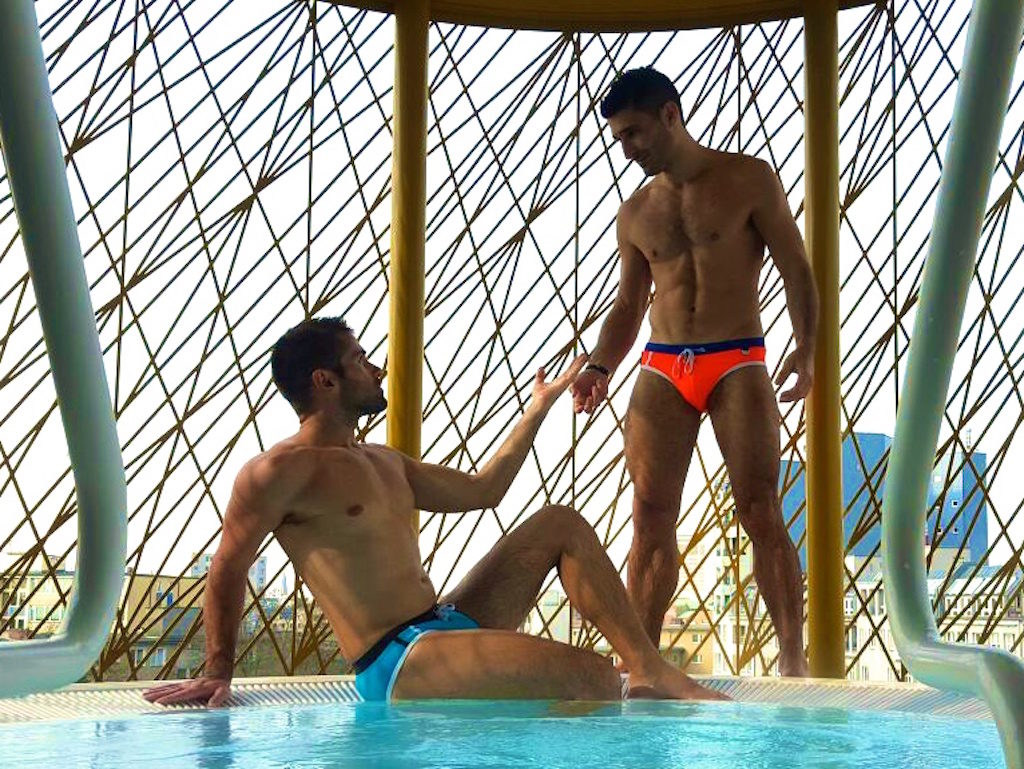 #2 Try to get in to the Berghain
The Berghain is famous for being one of the most exclusive clubs in the world and certainly the most famous in the city. It's located in a huge former railway warehouse with several floors, different club rooms, chill out areas, and of course dark room. It goes from Friday evening to Monday morning and is popular with electronic music lovers.
However, the reason it's so famous is because it's so exclusive and ambiguous as to whether you'll get it. The Berghain door staff are trained to be mysterious and particular with who they let in; no one knows the criteria. They famously turned away Britney Spears and Macklemore. The queue to enter runs for several blocks; we recommend you go on a Sunday lunchtime and have an afternoon clubbing experience -the queue will be minimal, increasing your chances to get in, and it will certainly be a very unique experience!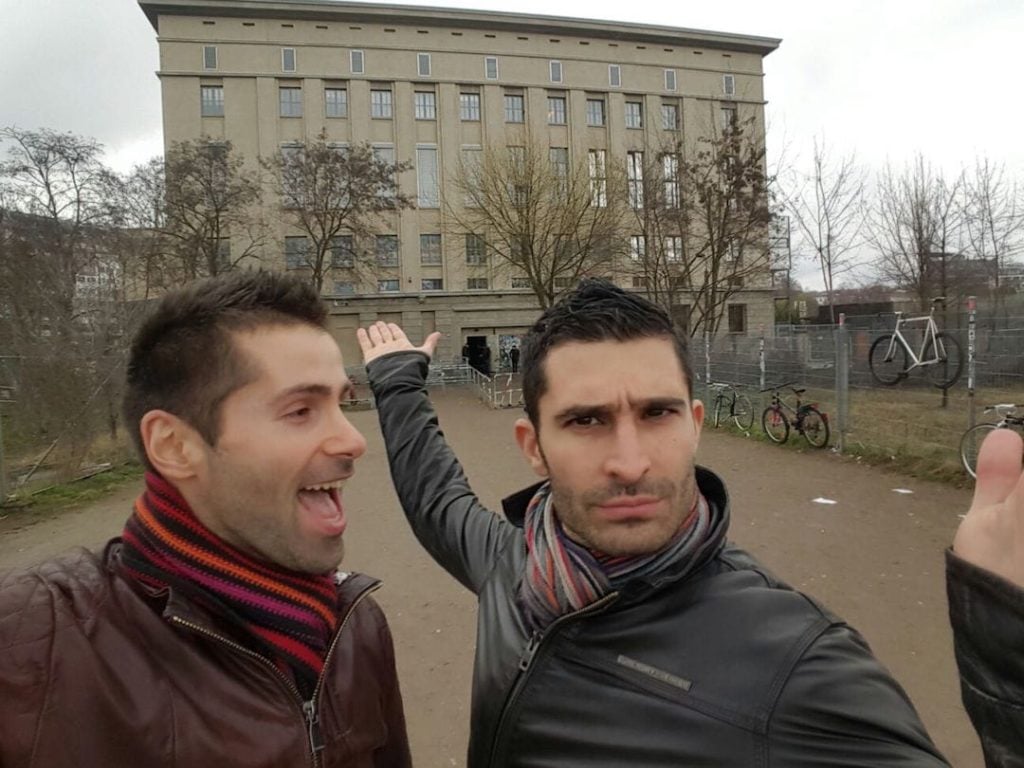 #3 Currywurst at Fritz & Co
Oh there are so many analogies to be made with this on your Instagram. Currywurst is the famous German sausage you need to try. Our favorite is the one at Fritz & Co in Schöneberg because it is sprinkled with fabulousness. Here they've taken the whole German sausage idea and completely camped it up. They have the best graffiti, and their sausages are delicious.
Fritz & Co is a kiosk located at the Wittenbergplatz, open every day until midnight.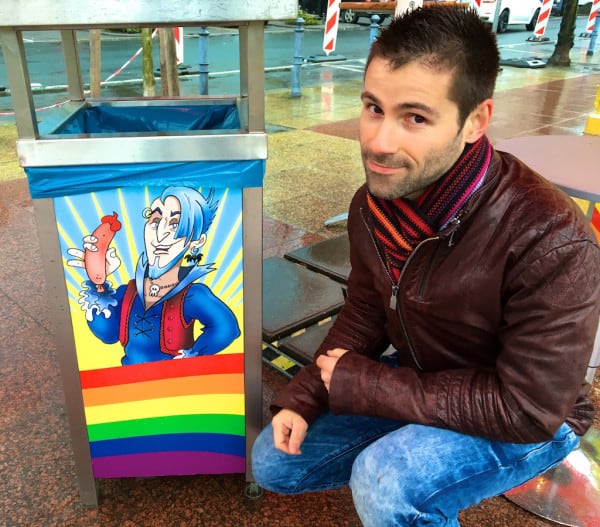 #4 Shopping in Schöneberg
If you like shopping, Schöneberg is the place for you. First there's the high end shopping mall called "KaDeWe", based right outside the Wittenbergplatz metro. Further up is the Kurfürstendamm Boulevard, which is like the Champs Elysees or 5th Avenue of Berlin. Here you can find all the popular high street retailers like H&M, Zara, Lacoste and of course many more. It's always busy on Kurfürstendamm, night and day.
Other shopping malls in the area to look out for include the Bikini Mall and the Karstadt shopping centre.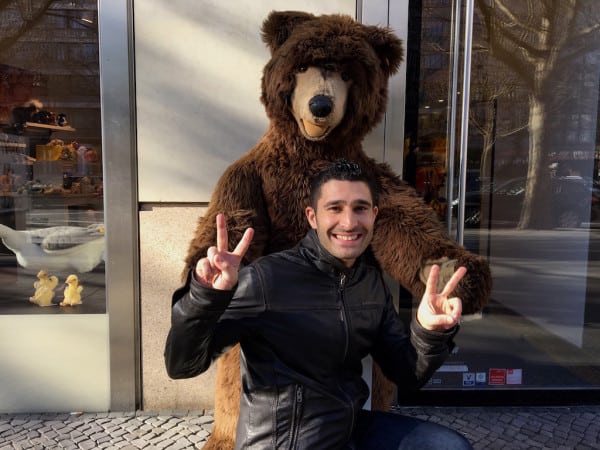 #5 Quirky brunch at Cafe Kalwil Kunde
This is the most unique brunch we've ever experienced! This place is so quirky, decorated in an eclectic fancy Victorian-esque way, but with a fun ambience. It's a very quaint and charming hangout in Schöneberg, serving up really delicious food. It's rated as one of the top 5 restaurants in Berlin.
We recommend the "Breakfast Heinrich" for brunch, which comes with sparkling wine. Portions are generous, coffee is delicious, and despite its popularity does not feel tourist-focused at all. Definitely a gay man's heaven here!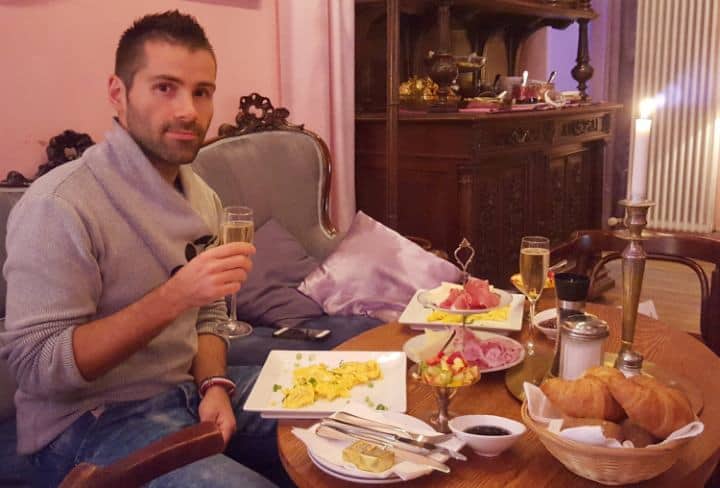 For more inspiration, read our 5 romantic things to in Berlin.