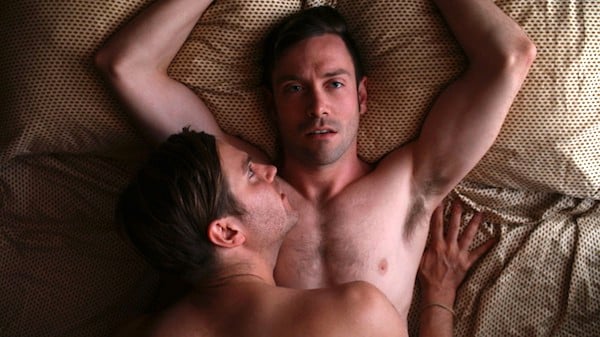 After three successful seasons, it's time to say goodbye to EastSiders, the hit LGBTQ web series created by out actor Kit Williamson (Mad Men) and his husband John Halbach. The series launched a Kickstarter campaign to crowdfund its fourth and final season earlier this week and has already seen more than a third of its proposed $100,000 budget pledged.
Initially focused on the dramatic breakup between Cal (Williamson) and Thom (As the World Turns' Van Hansis), the series has continued to broaden its focus including stand-out performances from an ensemble that boasts Halbach, Willam (RuPaul's Drag Race), Stephen Guarino (Happy Endings) and more. The show boldly explores the good, the bad and the ugly sides of sex, love and everything in between.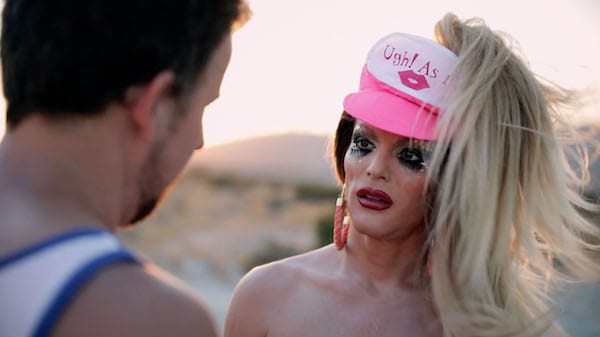 The series is not just a high watermark for LGBTQ storytelling, but it's earned widespread acclaim, including eight Daytime Emmy Award nominations.
Last season was EastSiders' most ambitious yet. Following Cal and Thom on a cross-country roadtrip, it was filmed on-location in 16 states. Williamson and Halbach raised more than $80,000 for season three and more than a quarter of a million dollars over the first three seasons.
You can catch up on EastSiders' first three seasons now on Netflix and support season four on Kickstarter.