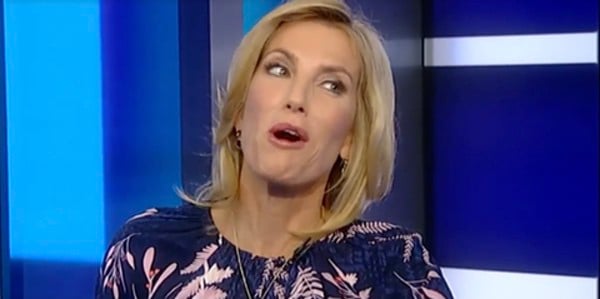 Curtis Ingraham is no fan of his sister, homophobic, racist FOX News host Laura Ingraham, who started her career by outing gay students at Dartmouth University.
The Daily Beast profiled Curtis, who regularly attacks his sibling on Twitter: '"I think she's a monster," Curtis repeatedly said in an interview with The Daily Beast.'
Some of his tweets:
My sister's repeated mean spirited, flip and insensitive remarks makes me, her brother, question her very humanity. Your continued sponsorship is disturbing to say the least. @BeachesResorts @SandalsResorts @SIRIUSXM @CarfaxReports @JohnDeere @Cabelas @davidhogg111 #DavidHogg

— Curtis Ingraham (@CurtisIngraham1) June 21, 2018
My sister's racist comments date back to her freshman days at Dartmouth when she would mock her black roommate by speaking jive with her friends. Shameful! #IngrahamAngle @IngrahamAngle @davidhogg111 @Hadas_Gold https://t.co/gmQOlqnhCC

— Curtis Ingraham (@CurtisIngraham1) September 1, 2018
We grew up with an abusive, alcoholic father who was a Nazi sympathizer. Like father like daughter?! This was the familial soil that gave bloom to my sister's anger.

— Curtis Ingraham (@CurtisIngraham1) August 9, 2018
As a student at Dartmouth in the 1980s, Ingraham ran the school's right-wing newspaper, The Dartmouth Review, which had been known for its controversial statements about race. She infamously assigned a reporter to attend and secretly record a gay students' association meeting in which some closeted students shared their experiences. The paper published excerpts and quotes from the meeting, which ended up outing at least one student, and labeled gay students with offensive slurs.
In a 1997 op-ed apologizing for her actions, she attributed her changing opinions about issues including same-sex marriage to her experience witnessing her brother's loving relationship with his longtime partner, who died of AIDS.
Curtis told The Daily Beast that, at the time, he was moved by the piece.
But he said Laura became more religious in subsequent years, and began to waver in her newly empathetic positions on LGBT rights. In private conversations with her brother about issues like same-sex marriage, she said she would have to "agree to disagree" with him.
He told The Daily Beast that, to him, Laura's change of heart on LGBT issues and gay marriage at the time constituted a betrayal.
"That goes against my ethics," he recalled thinking. "You're destroying me. It's hideous, it's hideous behavior." He added: "That's what I'm trying to unveil here, the hypocrisy. 'Family's first, I know about gay rights, my brother is gay.' It's all a sham."