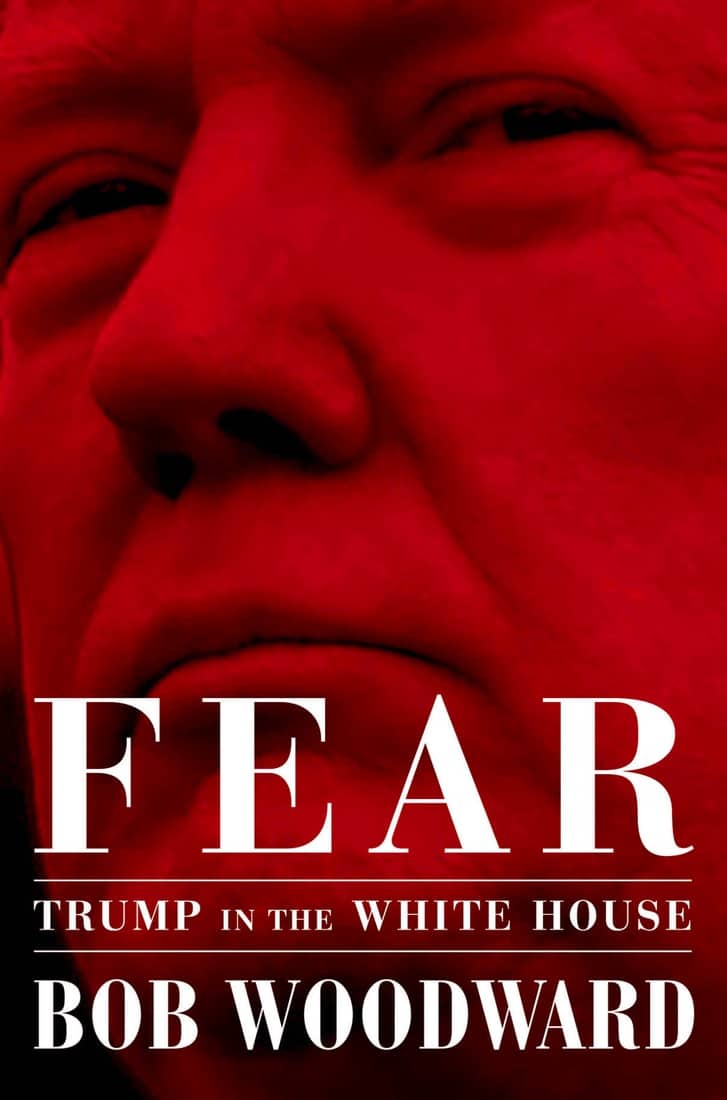 One section of Bob Woodward's new book Fear: Trump in the White House deals with Trump's unsuccessful unilateral decision to bar transgender troops from serving in the U.S. military.
Woodward describes a conversation Trump had with Steve Bannon about gender reassignment surgery that preempted Trump's tweet declaring the trans troop ban:
During the campaign, Trump had proclaimed himself a supporter of LGBT rights. Now he told Bannon, "What the f**k? They're coming in here, they're getting clipped"—a crude reference to gender reassignment surgery. Someone had told him that each surgery cost $250,000, an inflated number. "Not going to happen," he said.
Woodward goes on to describe a conversation then Chief of Staff Reince Priebus, Bannon, and a group of lawyers had with Trump on the morning of July 26, when Trump was having "executive time" in his private apartment in the White House.
Priebus had called Trump on the speakerphone to brief him on a decision memo on transgender people in the military which had been created as the result of a demand by the 30+ conservative Congressional bloc known as the Freedom Caucus. The Caucus was withholding a vote on Trump's budget unless he did something about transgender troops.
Woodward writes that Priebus gave Trump four options:
One was to retain the Obama policy that allowed transgender people to serve openly, two was to issue a directive to Secretary Mattis giving him leeway, three was a presidential order to end the program but come up with a plan for those transgender people already in the military, and four was to ban all transgender people from military service. The likelihood of being sued increased as they got to number four, Priebus explained. "When you come down, we want to walk you through on paper," Priebus said.
Trump told Priebus he'd be down to the Oval Office in a few minutes, but in short order these tweets had materialized:
https://twitter.com/realdonaldtrump/status/890193981585444864?lang=en
https://twitter.com/realdonaldtrump/status/890196164313833472?lang=en
Woodward writes that military brass, particularly Dunford, Kelly, and Mattis, had become "progressive on social issues" and immediately objected to Trump's demands, particularly Defense Secretary Mattis.
Bannon instructed Mattis that he needed to "take one for the team," according to Woodward. "Mattis announced he would study the issue."
Four federal courts have issued injunctions against the ban and transgender troops continue to serve.
Woodward's publisher Simon & Schuster said that it is printing 1 million copies of the book "to meet extraordinary demand."
CNN reports: 'When the book was announced back in July, there was an immediate surge of pre-order sales, given Woodward's credibility and intense interest in what he had uncovered about the Trump White House. Pre-orders leveled off for a few weeks. But the book climbed back to No. 1 on both Amazon and Barnes & Noble's online best seller lists as soon as excerpts from the book leaked out last Tuesday. After a week of sustained news coverage and presidential condemnations, "Fear" has firmly established itself as a hit. In fact, it outranks almost all the other Trump-related books that have gained attention this year.'