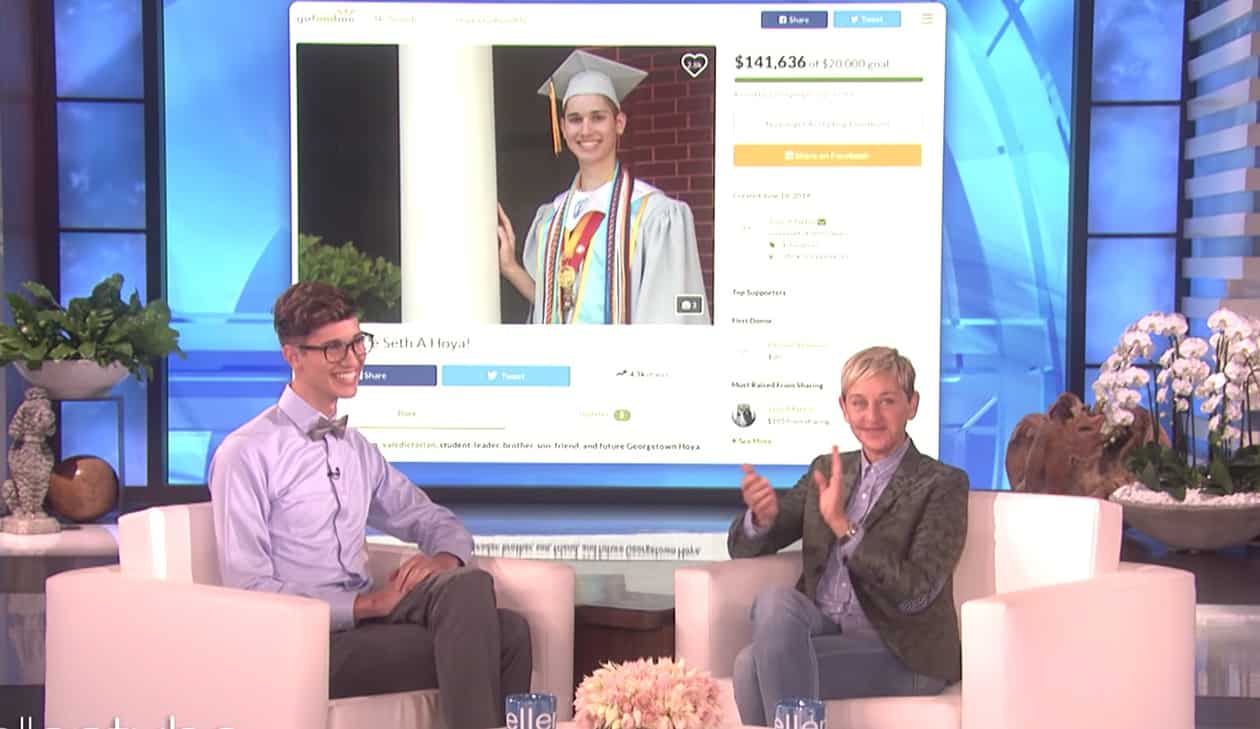 Ellen today sat down with Seth Owen, the 18-year-old gay teen from Jacksonville, Florida and the co-valedictorian of his high school class, who was thrown out of his home earlier this year by his parents after refusing to abide by their religion.
Seth maintained a 4.16 GPA despite being homeless and was trying to raise the funds to attend Georgetown University. A former teacher, Jane Martin, launched a GoFundMe campaign for Seth's tuition which raised more than $141,000.
Georgetown subsequently offered Seth, who has now been attending for two weeks, a full scholarship, and Seth said he was working toward using the money he raised in the GoFundMe campaign to develop a scholarship program for LGBTQ youth.
Ellen and Cheerios decided to help him out a bit.
Watch: