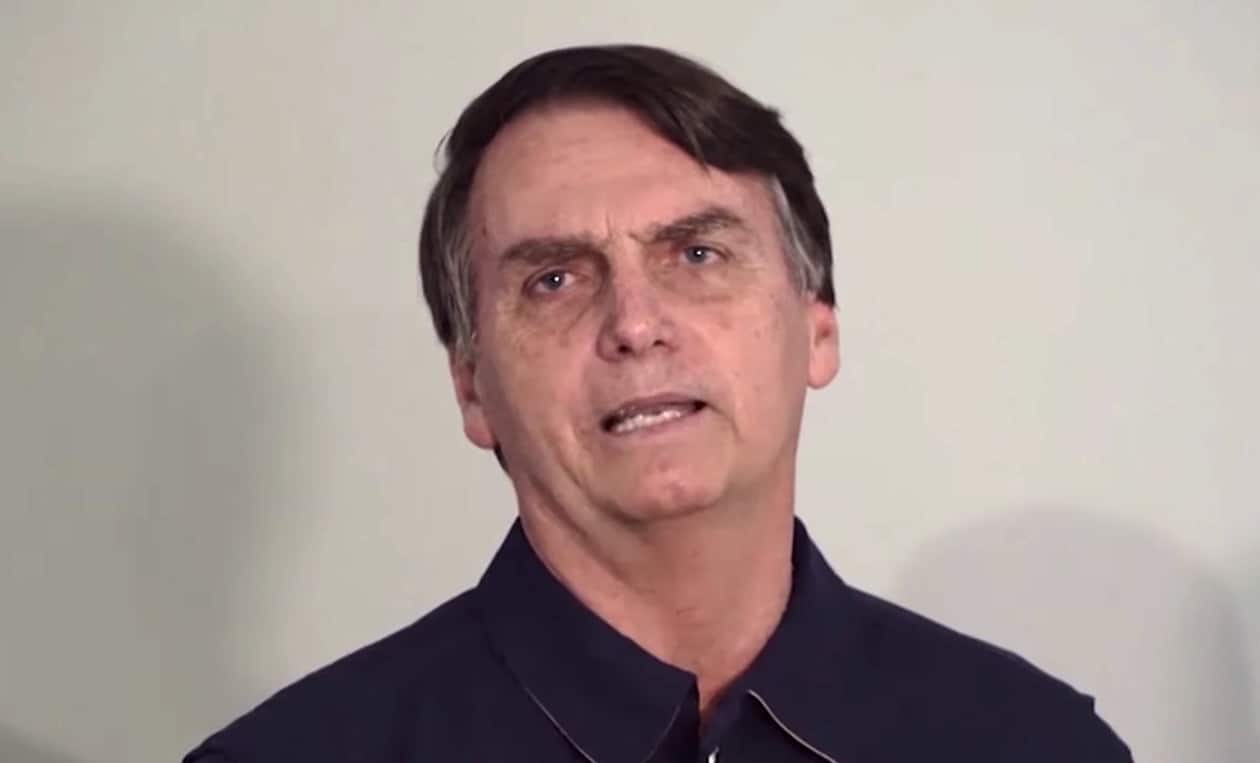 Jair Bolsonaro, a Trump-esque racist, sexist, homophobic right-wing former army captain, has won the Brazilian presidential election.
Reuters reports: "Bolsonaro, a member of the Social Liberal Party, won 55.2% of the votes in a run-off election against left-wing challenger and former Mayor of São Paulo Fernando Haddad of the Worker's Party, according to the country's electoral authority.The former army captain has alarmed many with vows to sweep political opponents off the map and comments denigrating women, gays and racial minorities. He will be the first president with a background in the armed forces since the end of Brazil's 1964-1985 military dictatorship, which he has publicly praised. He has tapped retired generals to serve as his vice president and run key ministries."
Bolsonaro has said that gay people want to indoctrinate children, and advised that if your children start becoming gay, they should be whipped.
Actress Ellen Page once grilled Bolsanaro on that topic, telling him she is gay and asking him if he would have beaten her. Instead of answering directly, Bolsonaro instead replied that he would catcall at her if she were a military cadet.
Despite this, Bolsonaro captured a good portion of the gay vote, Bloomberg reports: "Disgust with corruption during the 14-year rule of the Workers' Party runs so deep that some gay voters have been willing to bet that Bolsonaro's hostility is a mere ploy. Others support Haddad with great reluctance or are refusing to vote entirely. Brazil's gay groups, flourishing in its cosmopolitan cities, have been made a scapegoat in Bolsonaro's grievance-fueled campaign. The candidate has pointed to homosexuals as evidence of moral decay as he preaches a return to conservative values."
Bloomberg adds: "A glance at Grindr in Brazil shows profile after profile on the gay dating app replaced with #EleNao memes — #NotHim, the rallying slogan of those who believe Bolsonaro threatens the young democracy. Some men add the name of Haddad, and others warn Bolsonaro supporters not to bother getting in touch. But even on Grindr, the captain has supporters."
The Guardian notes: 'Homophobic violence in Brazil reached record levels in 2017, when at least 445 people died as victims of homophobia. Antonio Kvalo, who cofounded the site Tem Local, which reports homophobic attacks, said Bolsonaro's rise and his homophobic comments have further emboldened prejudice. Attackers targeting LGBT people increasingly cite Bolsonaro or in some cases even wore his name on T-shirts, he said, noting that the LGBT population has long suffered high levels of violence in Brazil. "These people always existed and always attacked gay people but before they did not have an excuse," Kvalo said. "We are all very scared."'